Hong Kong will play active role in Shenzhen's Qianhai economic zone: Lam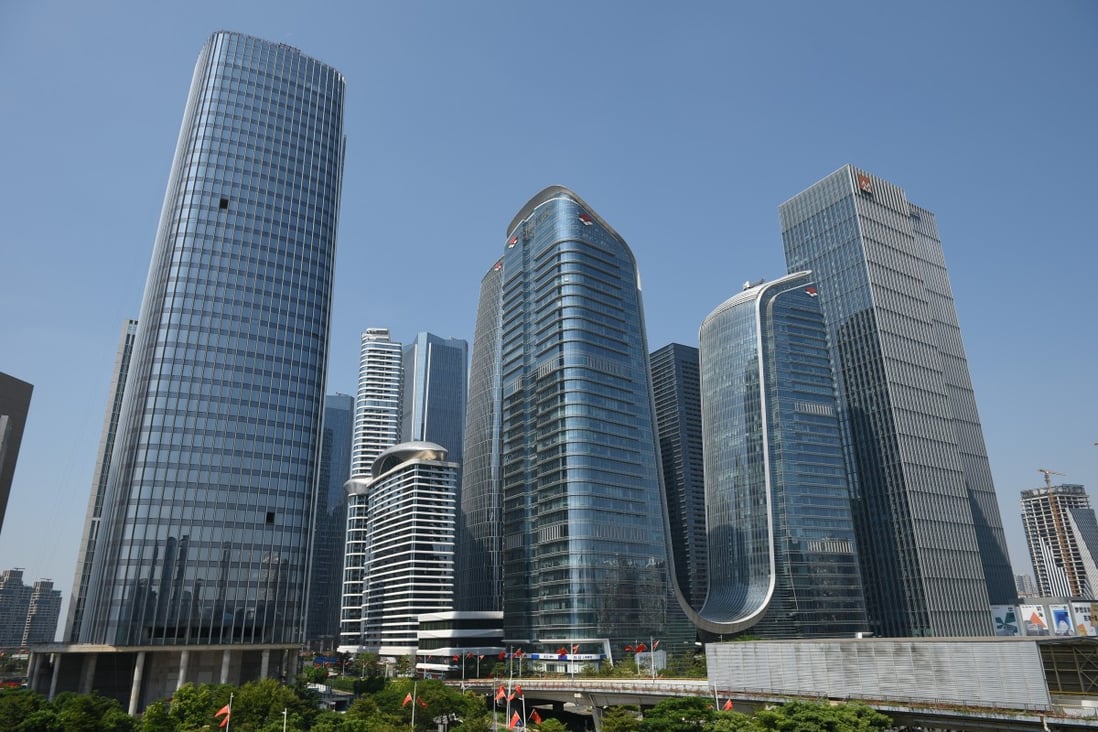 Hong Kong will take an active role in the development of Shenzhen's burgeoning Qianhai economic zone, Chief Executive Carrie Lam Cheng Yuet-ngor has pledged, noting the city's own economic horizons will expand alongside those of the area Beijing plans to grow eightfold in coming years.
A separate initiative that will link neighbouring Macau with the Hengqin economic zone in Zhuhai would also have knock-on benefits for Hong Kong, Lam added on Tuesday, noting an existing collaboration with the southern Chinese city's airport and the mega bridge that now connects the three cities.
"The expansion of Qianhai provides a greater hinterland for us," she said of the economic zone, which is swelling from 14.9 sq km to 120.6 sq km under the plan.
"Our professionals [previously had] 15 sq km in which to provide services or conduct business. Now that area is much bigger. With modernisation and reforms in the pipeline, it is set to offer professional services providers far more opportunities," Lam said during her weekly press briefing.
"It will also provide more steam for Hong Kong's economic development," she said.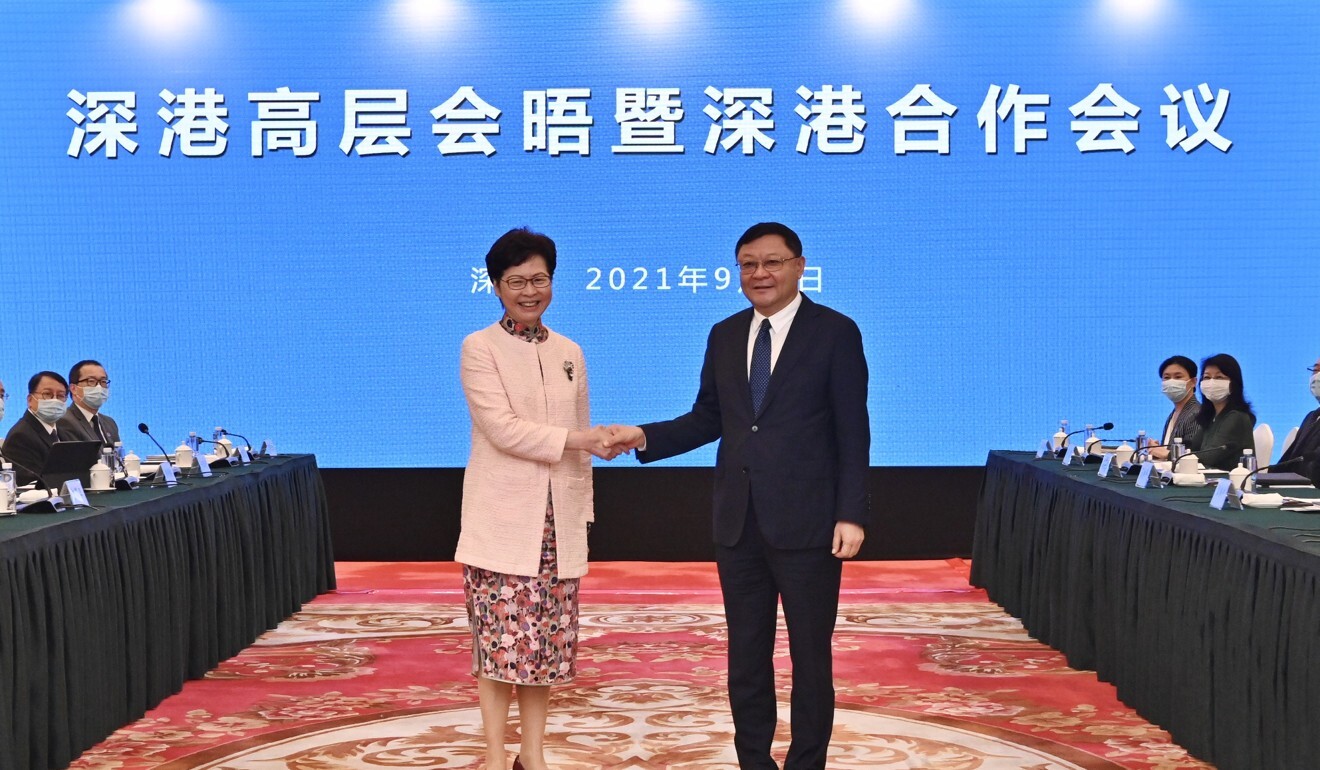 Unveiled on Monday, the expanded zone, which already provided certain perks for the 11,500 Hong Kong firms operating there, was expected to offer a "wider stage" for the city to expand its growth and for young people to seize new opportunities, state news agency Xinhua reported.
A day earlier, the central government announced a new cooperation zone for Macau with neighbouring Hengqin, which – unlike Hong Kong's involvement with Qianhai – will see the former Portuguese colony take an active role in running the mainland city's economic affairs.
Under President Xi Jinping's Greater Bay Area scheme, Beijing is hoping to supercharge growth and innovation across a unified urban area encompassing Hong Kong, Macau, Shenzhen and eight other Guangdong cities.
Hong Kong has been previously criticised by some mainland observers as not engaging enough in the country's development plans. Analysts who spoke to the Post on Monday warned the city risked losing its competitive edge if it failed to grasp the opportunities now dangled by the Qianhai plan.
The initiative, jointly unveiled by the Communist Party and China's State Council, maps out a vision that entails creating a "world class" Qianhai business environment by 2035.
Lam said Hong Kong would play a "proactive and active" role in making that a reality, adding she and Shenzhen party secretary Wang Weizhong had already decided in May to set up a special task force on the scheme.
Such close collaboration between her administration and its mainland counterparts would be key to reaching the zone's development goals, she said.
"We'll provide more facilitating measures for our professionals … to go into these areas " she said.
Initiatives such as the youth employment scheme that had already sent more than 700 Hong Kong youth to work in the Greater Bay Area also provided an example of the kinds of possibilities the new plan provided, according to Lam.
The chief executive also noted that Hong Kong had played no small role in the success that Qianhai had already enjoyed to date.
"It would be no exaggeration to say that its huge success for Shenzhen has much to do with its proximity to Hong Kong", Lam said, noting local professionals had actively helped support the neighbouring city's development.
Turning to the Macau-focused Hengqin initiative, Lam said the possibilities it offered residents should not to be overlooked given the convenient access provided by the Hong Kong-Zhuhai-Macau Bridge.
The city's stake in Zhuhai's airport could also be set to grow given the revelation last December that the Hong Kong Airport Authority was seeking to enlarge its ownership position.
"I appeal to the professionals and young people to better know and understand the two proposals," Lam urged.
Financial Secretary Paul Chan Mo-po meanwhile said Qianhai and Hong Kong could develop according to their own strengths and supplement each other.
He added that the finance sector remained Hong Kong's biggest strength, citing the city's tax policy, while also pointing out that many institutions and professionals in the industry had stood the test of time amid rapid market changes.
"We still have considerable advantages in the face of international investors and funds, but at the same time, we have to constantly strive to improve ourselves," he told reporters on Tuesday afternoon.
Additional reporting by Rachel Yeo