Hong Kong exports to recede after months of growing optimism: survey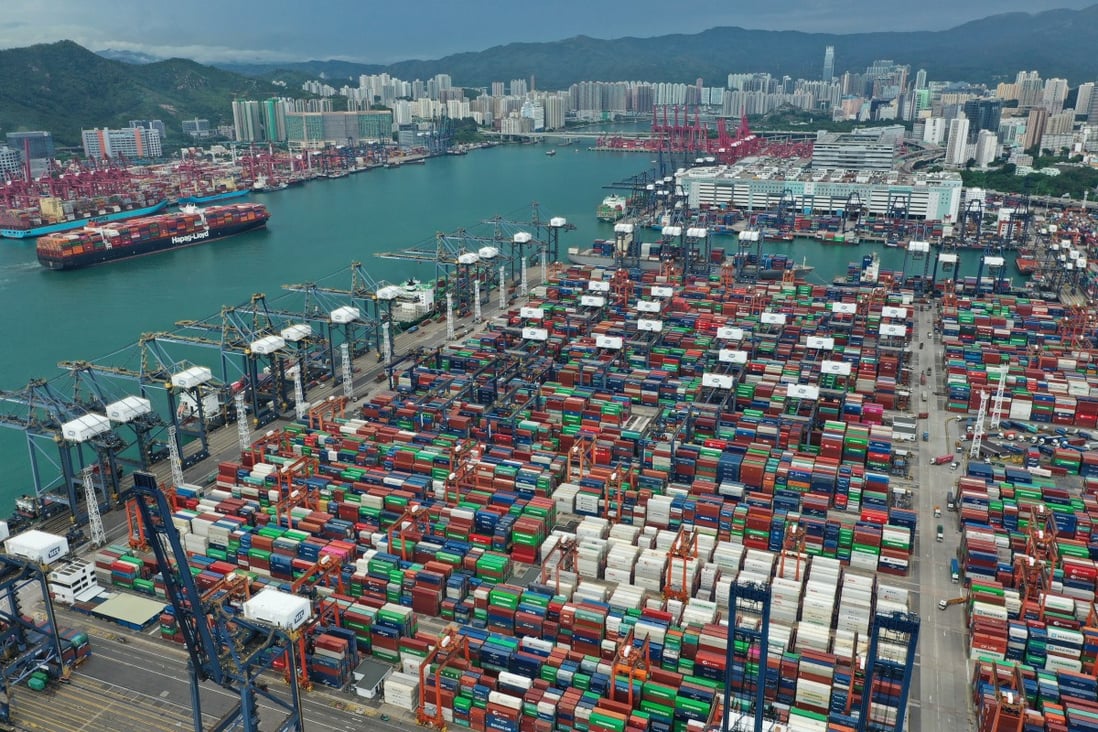 Hong Kong exports are forecast to run out of steam in the third quarter of this year following a continuous rise in business confidence since early 2020, in an analysis casting fresh economic uncertainty over the city's trade prospects ahead of the traditional Christmas peak.
Trader confidence in Hong Kong exports for the period covering July to September 2021 slipped back to its first-quarter level as businesses registered concerns about the continuing impact of the Covid-19 crisis and surging transport costs, according to the Trade Development Council (TDC).
Published on Tuesday, TDC's export index fell 9.7 points to 39, the level posted for January to March this year.
The index had risen for five consecutive quarters since recording a historic low of 16 for the first quarter of 2020. Any figure below 50 indicates a negative outlook.
The TDC confidence index is designed to gauge business sentiment for exporting in the short term. It is based on the views of 500 local exporters.
Exports jumped 30 per cent year on year for January to June 2021 and imports were up 27 per cent, according to government figures.
In the survey, only 20 per cent of local traders anticipated an increase in their Christmas sales this year, while 41 per cent predicted a decline of as much as 30 per cent.
Hong Kong seems to be stuck in limbo despite the fact that the government has managed to keep the pandemic under controlSimon Lee, Chinese University
TDC's director of research Nicholas Kwan said business confidence in local exports over the near term had been undermined by continuing uncertainties relating to the pandemic and rising transport costs.
About 67 per cent of exporters indicated they had been adversely affected over the past three months by the pandemic, up 9.7 percentage points from the previous quarter.
Among the various pandemic-related challenges reported, a reduction in order sizes (59.5 per cent), logistics disruption (58.6 per cent) and increased transport costs (53.6 per cent) were cited as the three most common.
He said the index reflected a "less optimistic" outlook and a "temporary slowdown", adding that the index had greatly improved from the 16 points posted last year.
"I won't say we are pessimistic because if you look at the longer range of the index, we have been much higher than all the previous indexes in the last four quarters except the last one," he said.
"Everybody in the world has not been doing well for quite a while. We are still doing relatively better than others. That's not enough for us to be happy but at least it shows that we are still relatively competitive."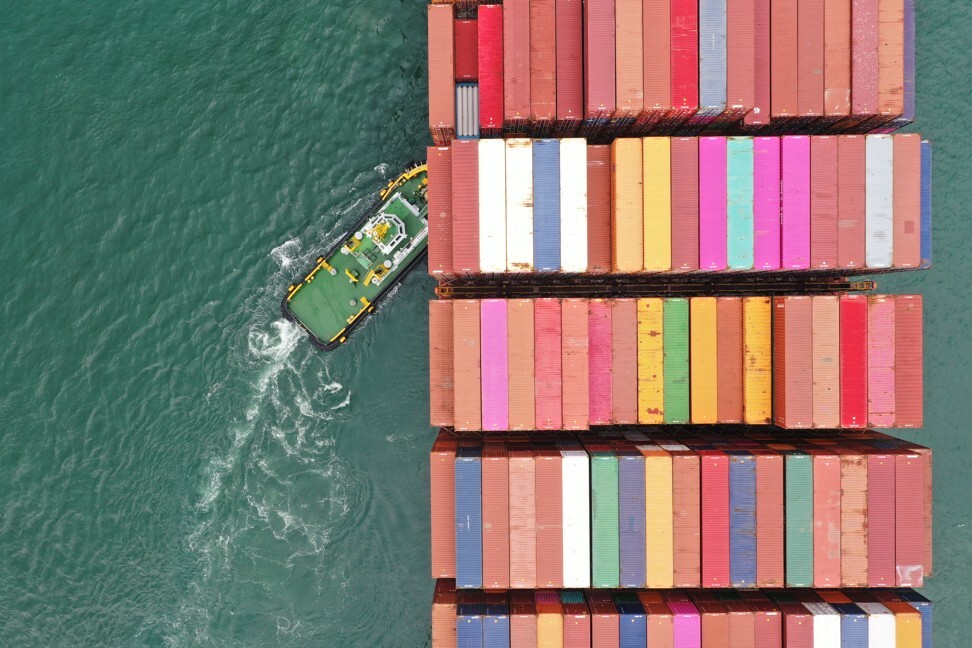 Kwan said some sales for approaching peak seasons such as Christmas and Thanksgiving were not good enough.
"The transportation costs have been very high recently. Some of the manufacturers said no matter how many orders they received, it cannot cover the expense of buying a container. Some of them said it had increased by four times or even 10 times," he said.
"Most of them said the pandemic had affected their sales. Others said the opening of the borders took longer than they thought, which had also affected their sales."
To address current market challenges, more than 45 per cent of Hong Kong firms said they were considering adopting an array of business strategies, including developing mainland China trade and building channels for online sales. Over 35 per cent said they were planning to diversify into new overseas markets.
Simon Lee Siu-po, co-director of the international business and Chinese enterprise programme at Chinese University, said local exporters had good reason to feel less optimistic about Christmas sales with global consumer sentiment dampened by the emergence of Covid-19 variants.
"This pandemic is lasting longer than expected. Global markets will be more cautious about ordering goods from Hong Kong, especially for the Christmas season," he said.
Lee said the city government's Covid-19 control measures were overly stringent, warning they were deterring international travel while also being detrimental to local exports.
"Hong Kong seems to be stuck in limbo despite the fact that the government has managed to keep the pandemic under control," he said.
"There seems to be no end in sight about when we could reopen our borders and international travel. That explains why pessimism still remains," he said.