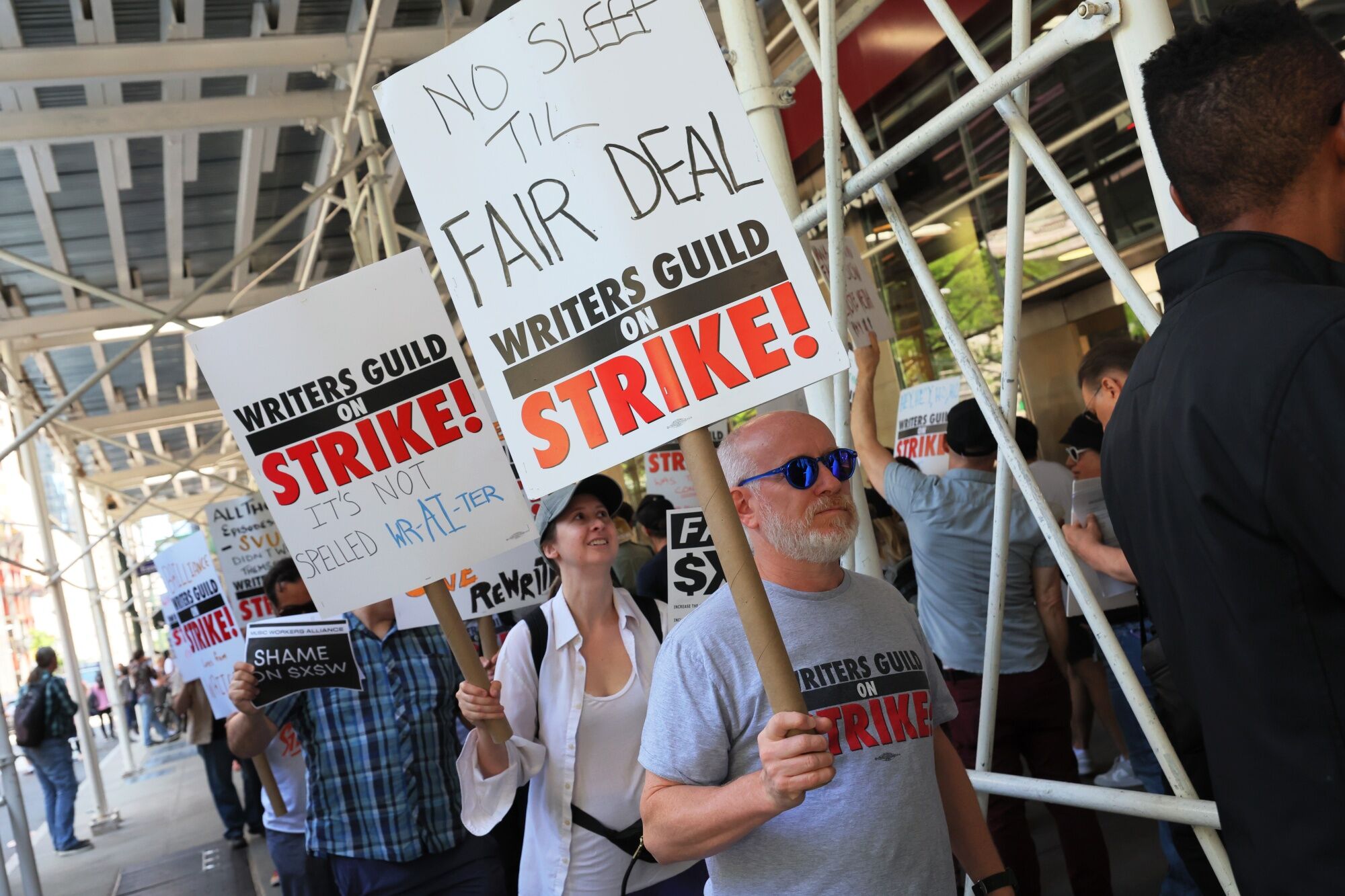 SAG-Aftra, which represents over 160,000 actors, voted overwhelmingly to authorize a strike if talks for a new contract with Hollywood's film and TV studios collapse.
About 98% of members in a vote backed the strike authorization, the union said in a statement Monday. The actors are set to begin negotiating on June 7 for a new contract to replace one that expires at the end of the month. While an actual work stoppage would still need to be approved by union officials, the authorization vote adds ballast to their bargaining. If talks break down before SAG-Aftra's current contract expires on June 30, actors will likely join members of the Writers Guild of America on picket lines. 
It's been a summer of tumult in the entertainment industry. The Writers Guild has been on strike since May 2 after the union was unable reach a deal with the studios. Major issues included pay from streaming services and limiting the use of artificial intelligence in script writing. Production on many films and TV shows has stopped as a result of the strike, and studios have taken steps to exit multiyear deals with screenwriters. 
The Directors Guild of America, which counts 19,000 members, reached a tentative deal over the weekend with the Alliance of Motion Picture & Television Producers, which represents Hollywood studios like Netflix Inc. and Walt Disney Co. Like SAG-Aftra, its current contract expires June 30. The directors secured wage increases beginning at 5% as well as an agreement that artificial intelligence would not replace them.
©2023 Bloomberg L.P.