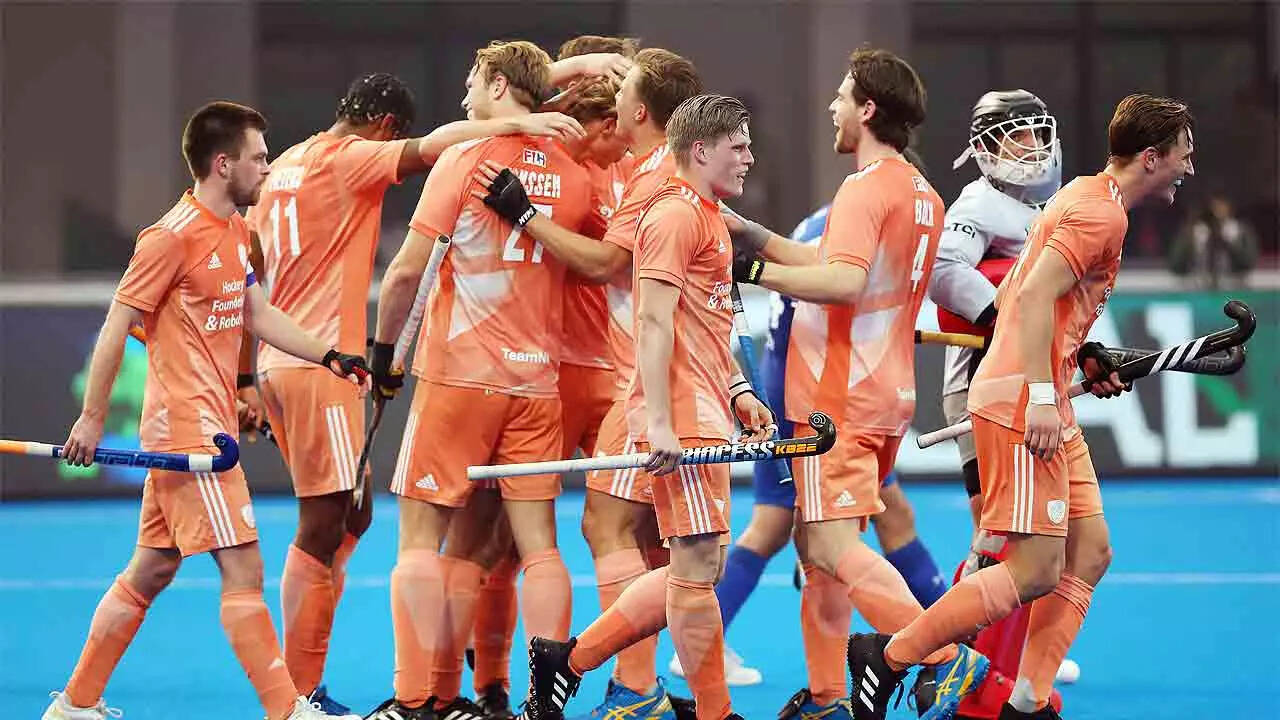 BHUBANESWAR: Netherlands powered into the quarterfinals of the FIH World Cup with a record performance against Chile in Group C.
In a lopsided encounter, Netherlands, who had already topped the group, gave debutants Chile the chills with a 14-0 rout, the biggest in the history of the showpiece event, bettering Australia's 12-0 record against South Africa in New Delhi in 2010.
Debutants Chile reeled under repeated attacks on their citadel. The gulf between the two sides in terms of experience and skill was glaring. Netherlands, the 2018 finalists, earned 18 penalty corners of which six were converted.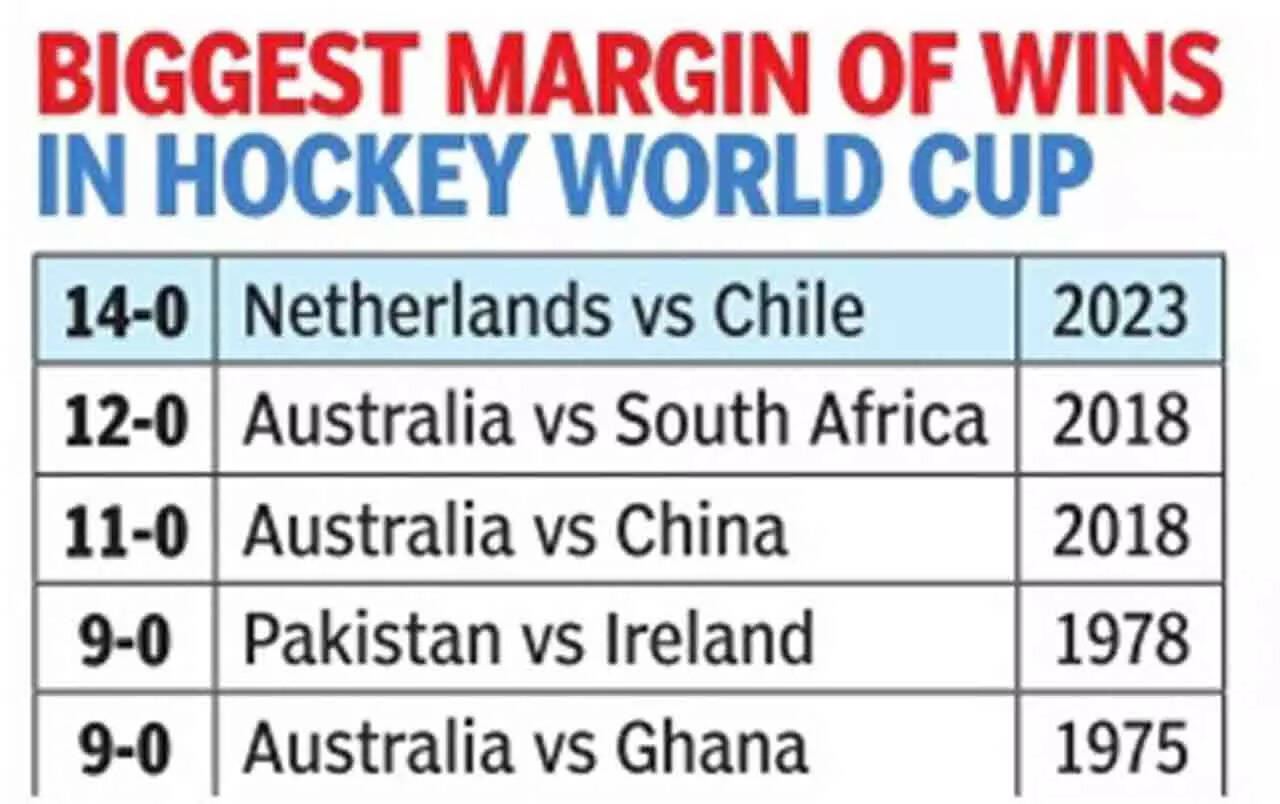 Dragflick ace Jip Janssen, who top-scored with four goals, put his team ahead in the sixth minute. After a lull, Derck de Vilder's slapshot into the top corner in the 22nd minute was the opening the Dutch needed as three goals were slotted in a span of four minutes. Thierry Brinkman helped himself to three goals even as eight players got theirname on the scorecard.
While the numbers were mind-boggling, Netherlands head coach Jeroen Delmee didn't want to read much into it. "The biggest takeaway from this match is the confidence the players will get about playing good hockey. It was good practice for the quarterfinals," he told TOI.
In another match, Malaysia staged a comeback to rally past New Zealand in their final encounter.
RESULTS: Malaysia 3 (Saari Faizal 8, 56; Razie Rahim 42) bt New Zealand 2 (Hayden Phillips 51, Sam Lane 52); Netherlands 14 (Jip Janssen 6, 29, 34, 44; Derck de Vilder 22, Thijs Van Dam 23, Thierry Brinkman 25, 33, 58; Terrance Pieters 37, Koen Bijen 40, 45, Justen Blok 42, Tuen Beins 48) bt Chile 0