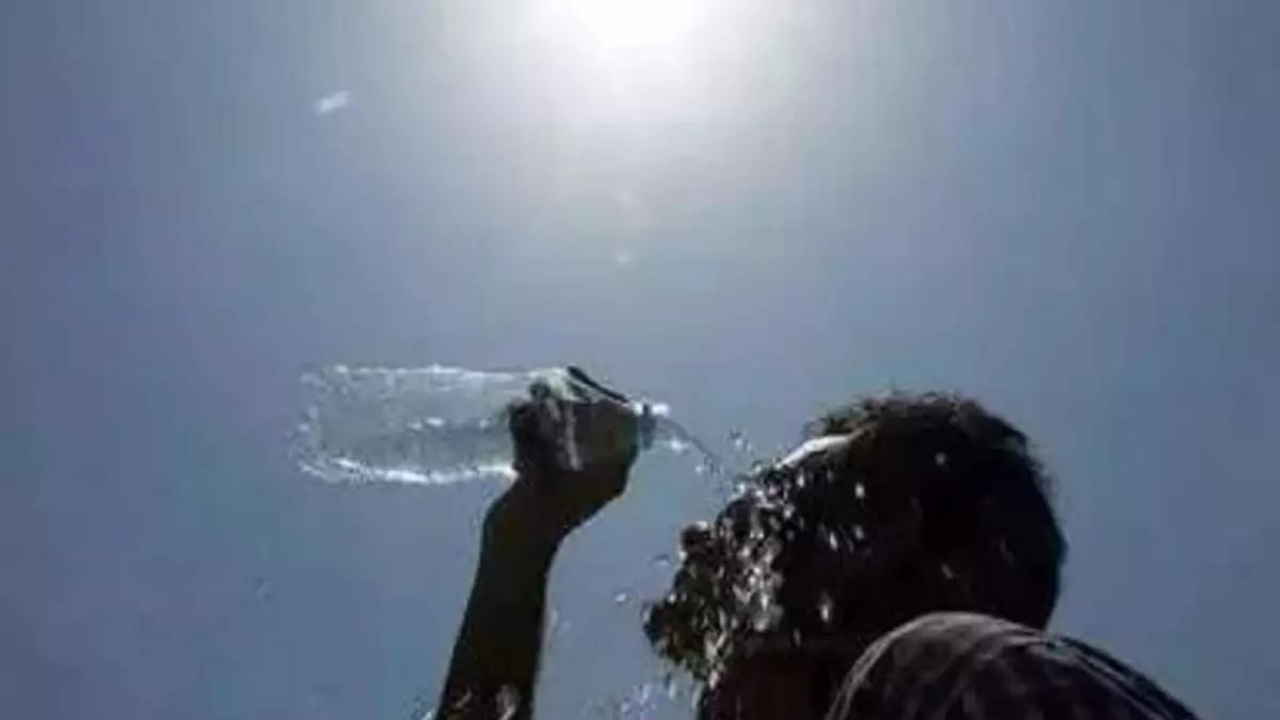 NEW DELHI: Parts of Delhi recorded heatwaves on Thursday despite strong winds, while clouds and drizzle in the evening brought much needed respite in some areas. The drizzle broke the dry spell that had gripped the region since February 25, weather scientists said.
According to India Meteorological Department, the clouded sky may save the city from severe heatwaves from Friday to Sunday, but heatwaves will return from Monday.
According to the weather department, the maximum temperature at Safdarjung, the city's base station, was 39.4 degrees Celsius, three notches above the season's average, as against 40.6 degrees Celsius a day earlier. The minimum temperature was recorded at 26.2 degrees Celsius, five notches above the season's average, compared with 21.7 degrees Celsius on Wednesday. The humidity at Safdarjung oscillated between 48% and 19%.
Due to bad weather, six flights were diverted on Thursday night. According to Delhi airport sources, four flights were diverted to Jaipur and one each to Lucknow and Amritsar.
Meanwhile, some pockets, including Siri Fort at 41.8 degrees Celsius, Ridge at 41.6 degrees, and Najafgarh and Pitampura at 41.3 degrees Celsius, were the warmest areas in the capital and witnessed heatwaves. For heatwaves to occur, the maximum temperature has to be over or equal to 40 degrees Celsius and at least 4.5 notches above the season's average.
"Some areas received heatwaves, but light rain or drizzle brought the mercury down quite soon. The moving cloud from Rajasthan and Haryana showed some effect on Delhi as well and some areas, including Lodhi Road and IIT, received drizzling," said senior weather scientist R K Jenamani. "This is the first rain since February 25. There are less chances that the drizzle may continue on Friday. Although the clouded weather may continue the respite from heatwaves till Sunday, heatwaves will return soon after," Jenamani added.
The maximum and minimum temperatures may hover around 40 and 25 degrees Celsius, respectively, on Friday. Meanwhile, despite strong winds, the air quality remained poor. The air quality index was at 280 as against 284 a day earlier.