Health minister says Boris Johnson's social care plan may not fix problem entirely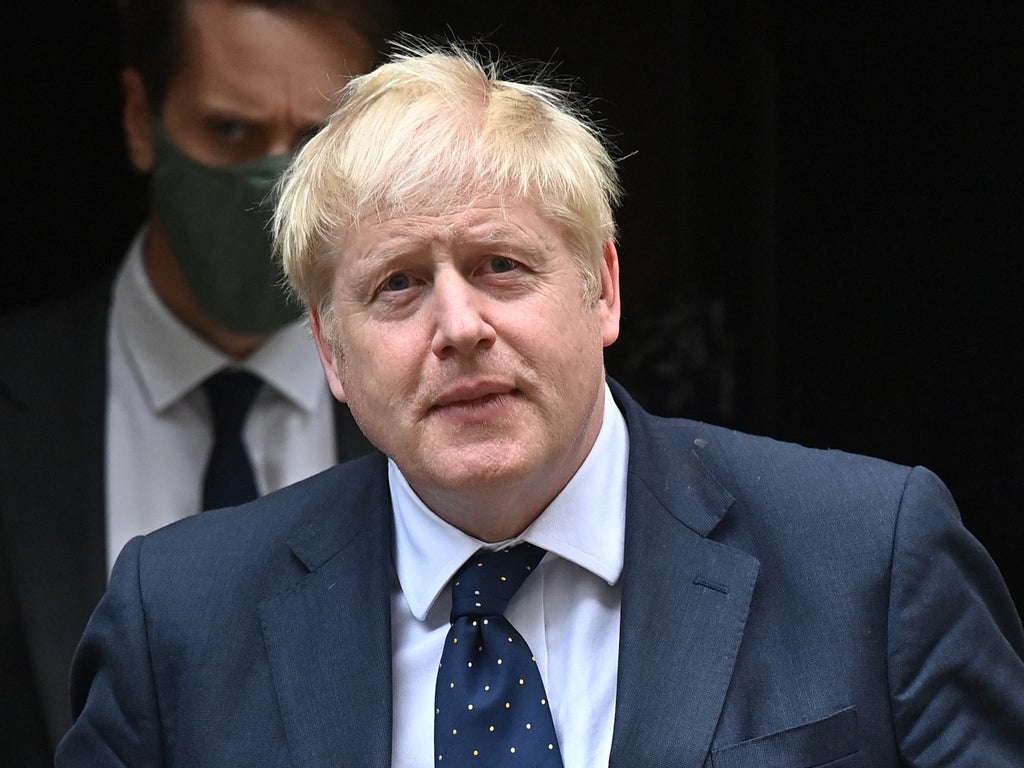 A health minister has cast doubt on whether Boris Johnson upcoming social care plan will definitely fix problems in the sector.
Speaking on Tuesday morning ahead of an announcement by the prime minister, Nadhim Zahawi said it would be "arrogant" to claim Mr Johnson's policy would work.
"It would be presumptuous, and I think completely arrogant, to say 'of course it will fix the problem'," he told Sky News.
"The right thing to do is deliver the reform and the investment into social care – you've got to make sure that is operational."
Mr Zahawi added that he was "being respectful and cautious and not being arrogant to say 'of course, yes, everything will be fixed in five minutes' – it won't, in terms of the NHS backlog".
The prime minister is expected to announce his long-awaited plans at lunchtime in the House of Commons, following a cabinet meeting this morning.
The proposals are expected to include a manifesto-betraying rise in National Insurance contributions to pay for a cap on care costs.
Asked whether he was comfortable breaking manifesto pledges, Mr Zahawi told the BBC he did not want to pre-empt the prime minister but added: "I'm not comfortable with breaking any manifesto promises."
Opposition to Mr Johnson's plans has been de facto led by Greater Manchester Mayor Andy Burnham. Mr Burnham said on Tuesday that a wealth levy would be a fairer way of funding a social care service because it would not only hit those in work.
"I think it is cowardice, if I'm being blunt ... I don't see how you can do this without asking pensioners to make a contribution. To fail to do that in my view is to come up with a flawed solution that won't stand the test of time," he told the BBC.
Mr Burnham added: "The solution has been put forward today is a rise in national insurance that will pit the low paid, and the young to pay for a cap on care for the elderly ... putting a cap on a broken system, because it will still leave millions of staff in social care on poverty wages and the real insult is they will now be asked to pay tax to protect older people's assets, often people have much more money than they do. How could that possibly be fair?"
Critics point out that National Insurance is not paid on pension contributions or income from dividends and investments. It is also paid by people on lower incomes than income tax, because of a lower tax-free allowance. The Conservatives also promised not to raise taxes, including NI, at the general election.
There were reports overnight that the PM may seek to soften opposition to the plans by including pensioners in work in the levy. This would give the social care charge a special status different from other aspects of NI.
Labour in Westminster has said it will wait to see the prime minister's proposals before taking a final position.
When the prime minister came to office in July 2019 he used his first address on the steps of Downing Street to promise to "fix the crisis in social care once and for all". The sector is bedevilled by high costs for users compared to the health service, and is percieved to have been starved of funding.
Mr Johnson said in comments released overnight: "The NHS is the pride of our United Kingdom, but it has been put under enormous strain by the pandemic. We cannot expect it to recover alone."