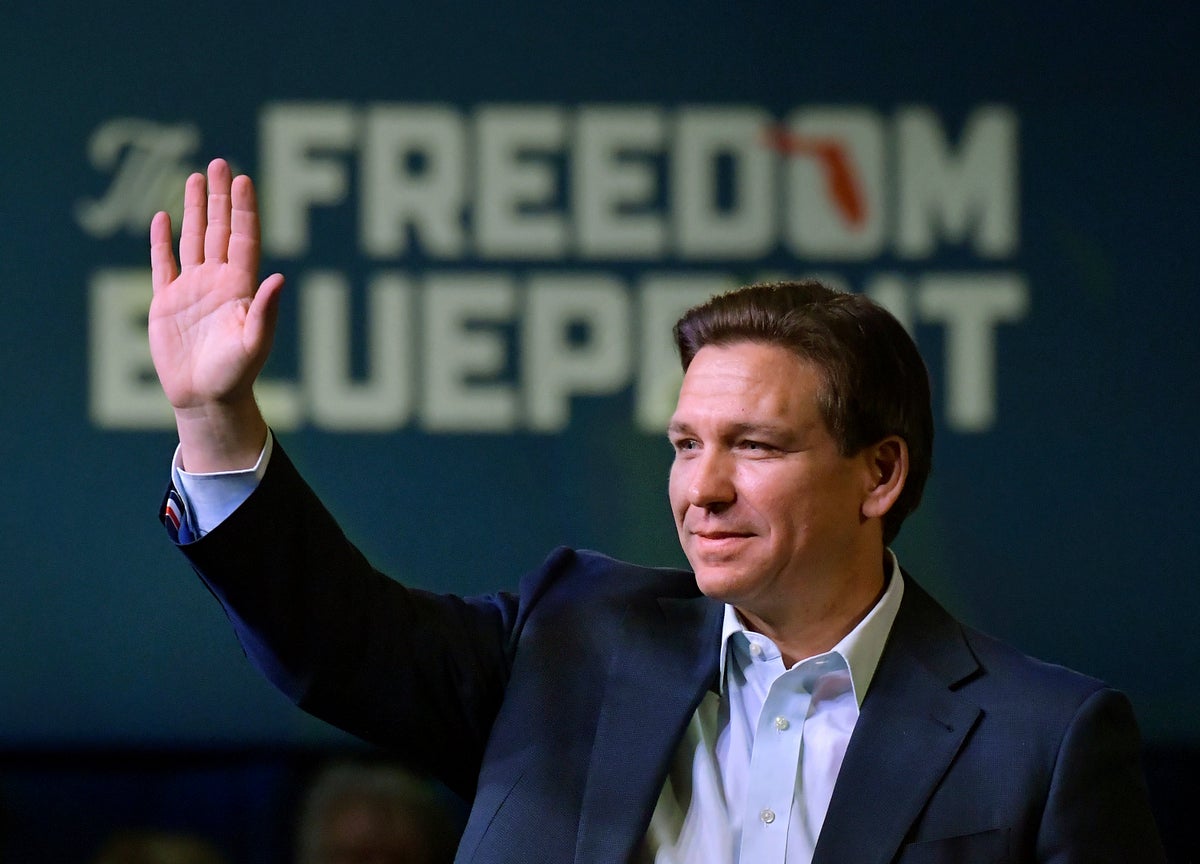 A top Republican operative who worked as an adviser on Virginia Gov. Glenn Youngkin's winning campaign has signed on to work for a super PAC urging Florida Gov. Ron DeSantis to run for president.
Jeff Roe will serve as an adviser to Never Back Down, according to a person familiar with the arrangement but not authorized to speak publicly about it. Roe ran Texas Sen. Ted Cruz's 2016 presidential campaign and has advised numerous other GOP politicians, including Eric Greitens, who resigned as Missouri governor in 2018 amid allegations of sexual misconduct and campaign violations.
The move comes as DeSantis readies for an expected 2024 Republican presidential campaign and works on building up a campaign infrastructure to support a potential bid.
It wasn't clear what the departure of a top strategist would mean for Youngkin, who sparked speculation about a possible presidential bid after he captured national attention by defeating Democratic former Gov. Terry McAuliffe in 2021. Politico first reported on Roe's new job.
Youngkin political aides did not immediately respond to requests for comment Wednesday night on Roe's move and whether it has any implications for the governor.
Youngkin has not publicly ruled out a bid, and some of his steps have added to the chatter, including his travel around the country to boost GOP candidates in last year's midterms. He appeared earlier this month in a prime-time town hall on CNN and recently met with donors in New York.
The pro-DeSantis super PAC is headed up by Ken Cuccinelli, a former Virginia attorney general who served in the Department of Homeland Security under former President Donald Trump. Cuccinelli been traveling to early voting states this month, making key connections that ideally would help set up a framework for DeSantis, if he enters the 2024 race.
As recently as last week, Roe had been insisting that there was room for Youngkin in a Republican primary that already includes Trump and former United Nations Ambassador Nikki Haley. In an interview, Roe called Youngkin "a unicorn in American politics," as the first GOP governor elected in Virginia in more than a decade.
Those comments, however, came a day after Roe on Fox News had outlined a campaign that was a "two-person race between Donald Trump and Ron DeSantis," adding, "There's simply no room for a third or fourth, or even fifth person in this race."