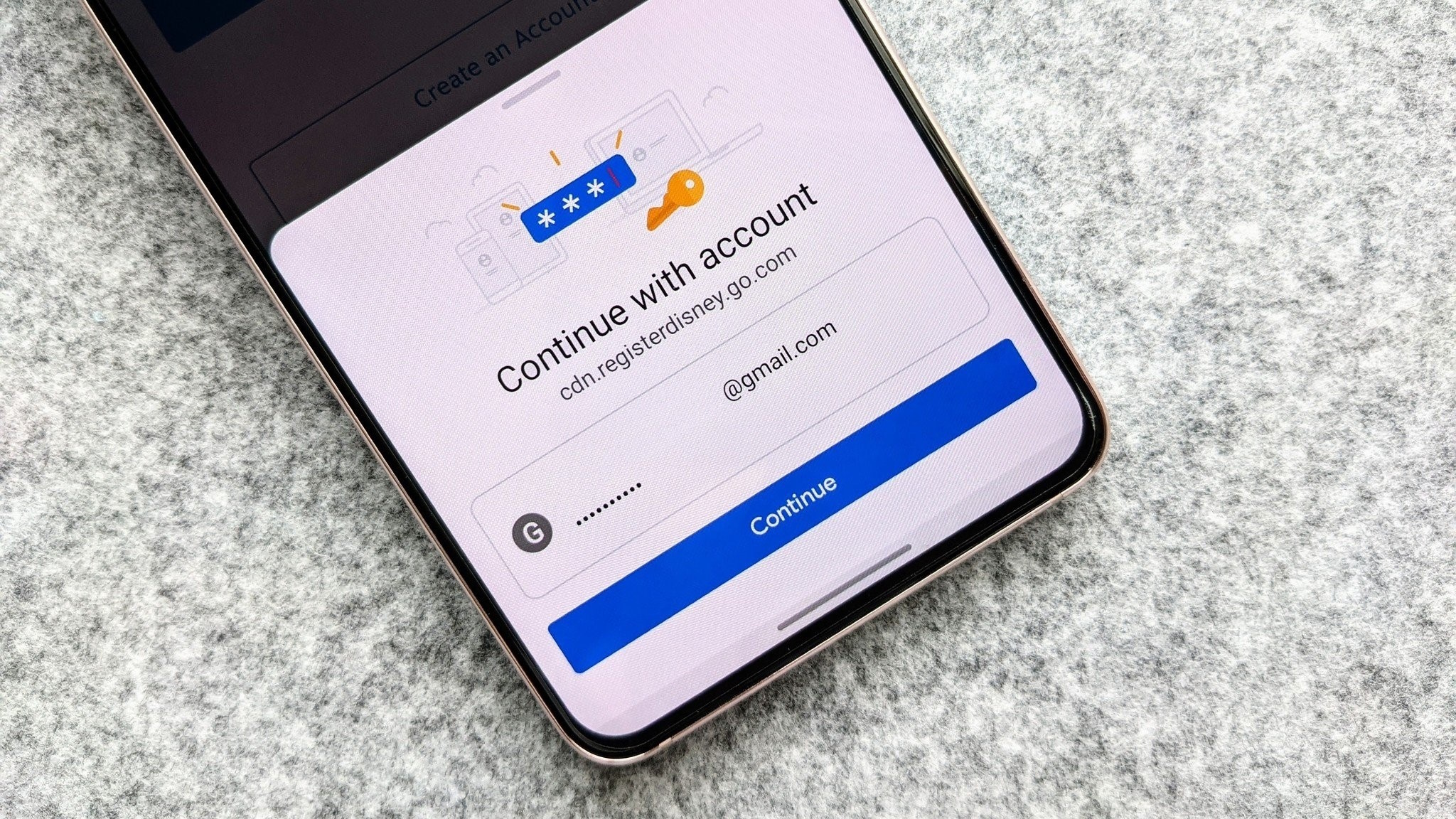 What you need to know
Google is beginning to roll out passkey support to Workspace and Cloud Identity users in an open beta phase.
Admins must enable the function (which is defaulted off) for their users so they can skip entering a password and use their passkey instead.
The roll-out begins June 5, but Google states users should give it at least 15 days to fully complete this process.
Passkeys, an optional security method for signing into your business account, is starting to include Google Workspace members and more. Google announced support for passkeys coming to Workspace and Cloud Identity users will begin today, June 5.
The company says passkeys lets users skip their passwords at the sign-in page for their Google account. Users can decide to sign in via their fingerprint, facial recognition, or other mechanisms across phones, laptops, and desktop computers.
Word to the wise: Google is rolling out passkey support for Workspace and Cloud users as an open beta test. This means admins can decide to enroll themselves and others without needing to find a specific beta program.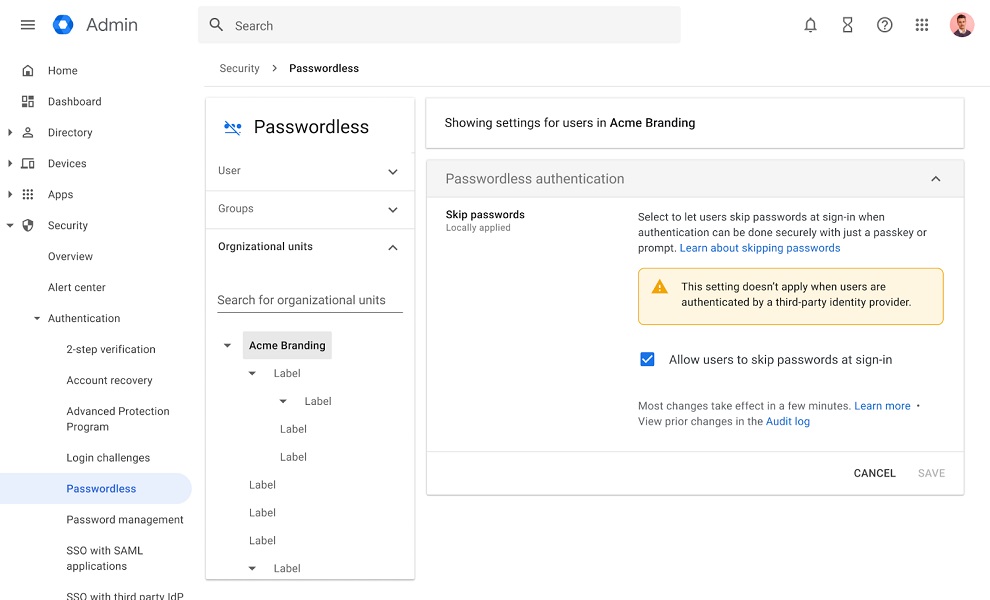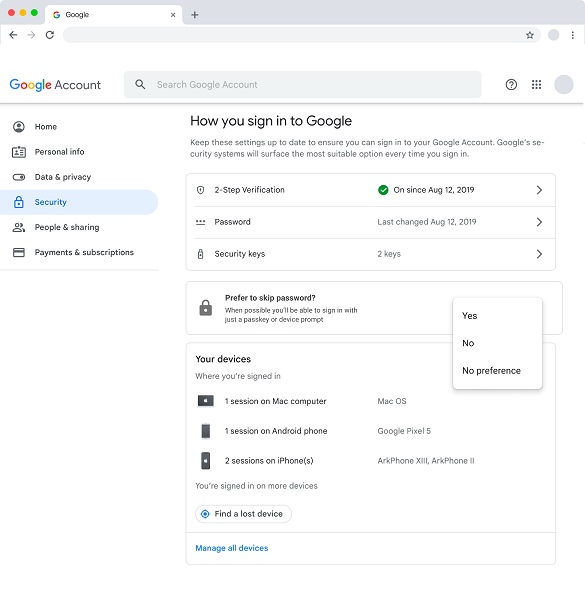 According to the official post, Workspace admins will find the passkey option off by default, meaning users won't be able to skip their password during sign-in. However, they can still create a passkey as a 2-factor authentication method.
When the feature is enabled, admins can allow their users to skip their password and hop directly into their desired passkey method. For the end user, Google explains you can visit g.co/passkeys to begin setting yourself up if your admin has enabled the function for your account.
Rapid and scheduled release domains will begin to receive this new open beta version of passkey support for Workspace and Cloud Identity users today. However, Google states users must allow up to 15 days for the rollout to properly complete.
The Mountain View-based company started rolling out passkey support to personal accounts across its vast ecosystem of online services early last month. This is all a part of Google offering a passwordless option where users can choose to use an alternative method — passkeys — to access their data. In short, passkeys are designed to be an efficient and convenient method of accessing accounts. Google has encouraged users to switch — in the name of security — but the choice is still entirely yours.
According to its data from March to April 2023, Google explained that passkeys are "2x faster and 4x less error prone than passwords." This security function is based on cryptographic protocols existent in Titan Security Keys, which are resistant to phishing and various other cyber attacks.
Similarly, Google rolled out passkey support to Android and Chrome late last year, as well. This rollout brought a different security function to phones as users could use their device to sign into an app or website on a nearby device without having to remember a lengthy password.
Still, as Android Central's Jerry Hildenbrand points out, there are still some problems with Passkeys that he hopes companies like Google can figure out. And while the idea of passkey and passwordless sign-in is an enticing one, he suggests you don't immediately jump to use the method if you can avoid it.