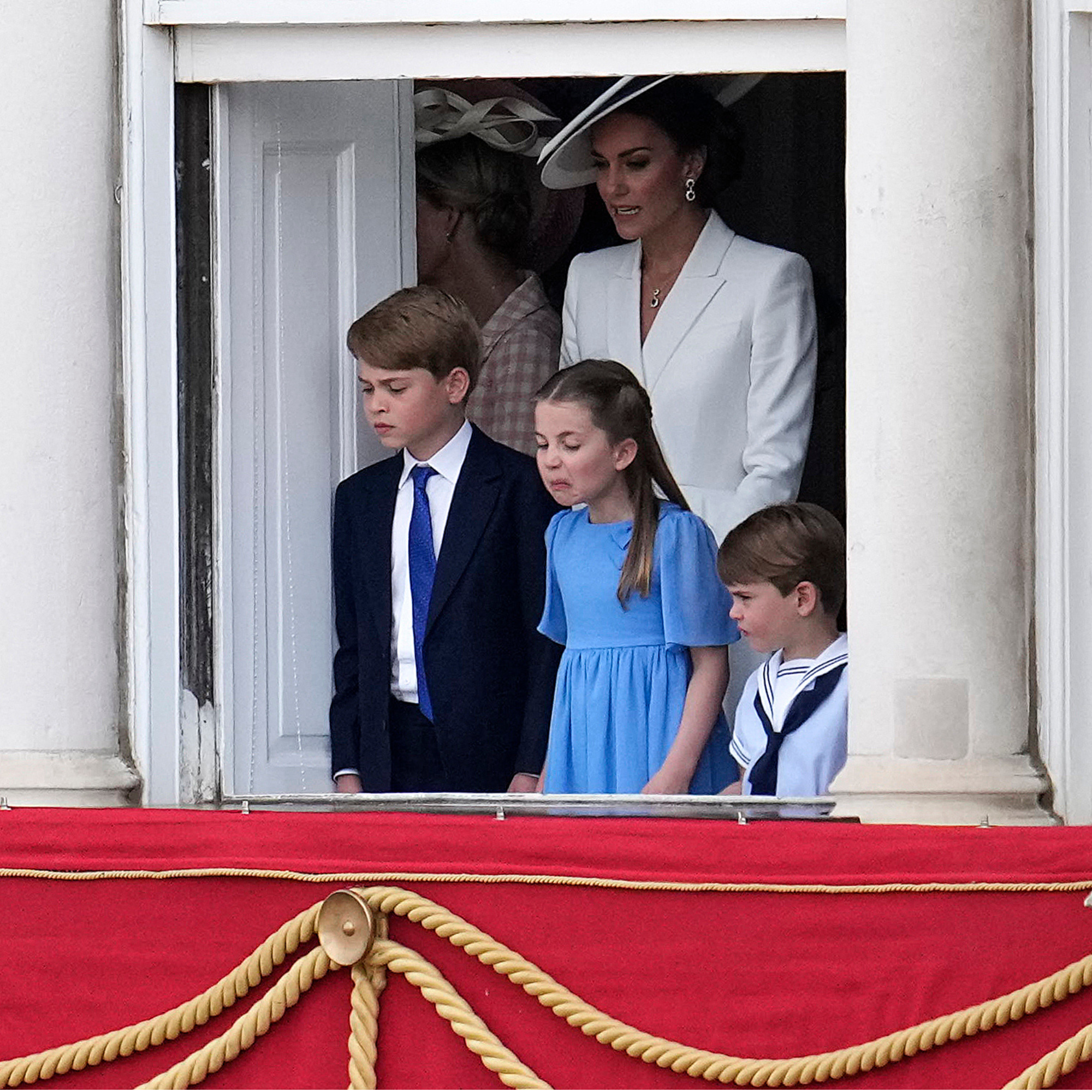 Ahead of King Charles III's coronation on 6 May, we now know that his grandchildren Prince George, 9, Princess Charlotte, 7, and Prince Louis, 4, will all form part of his procession out of Westminster Abbey on the day.
As they await that moment, the three royal children have been sent a present that is sure to keep them at least a little occupied — and amused — in the meantime.
The Wales offspring were each sent a copy of the children's book The King's Pants, written by Nicholas Allan, as revealed by Hello!.
Someone who works for Prince William and Princess Kate sent a nice thank you letter to Nicholas to convey their appreciation, and said that the storybook would be "thoroughly enjoyed by each of the children."
The delightful synopsis for the book reads: "The King cannot rule without his Royal Pants. He has a pair for every occasion: coronation pants (he can't be crowned without them), organic pants (edible in royal emergencies) and even inflatable space-pants (because one never knows when they might come in handy). But in a boxer-shorts blunder at the Royal Mail, the King's undies have been posted to his subjects nationwide! With his Y-fronts gone wandering, how will the King possibly cope?"
If Nicholas would be so kind as to provide us with his mailing address, we would also like to express our gratitude to the author for coming up with this bananas and completely brilliant idea for a book.
In official materials for the book, the writer said: "I initially wrote and illustrated The King's Pants a long time ago, but like an old pair of boxer shorts it has been sat at the bottom of my drawer for many, many years, and now I feel is the right time to bring that original story to light for a whole new audience. I'm delighted to be working with Sue Buswell again, and the brilliant team at Andersen Press, who I know will get this book into as many hands as possible in the run-up to our new King's Coronation."
Nicholas is also the author of The Queen's Knickers, Cinderella's Bum (yes, really), and... Where Willy Went. We're speechless.