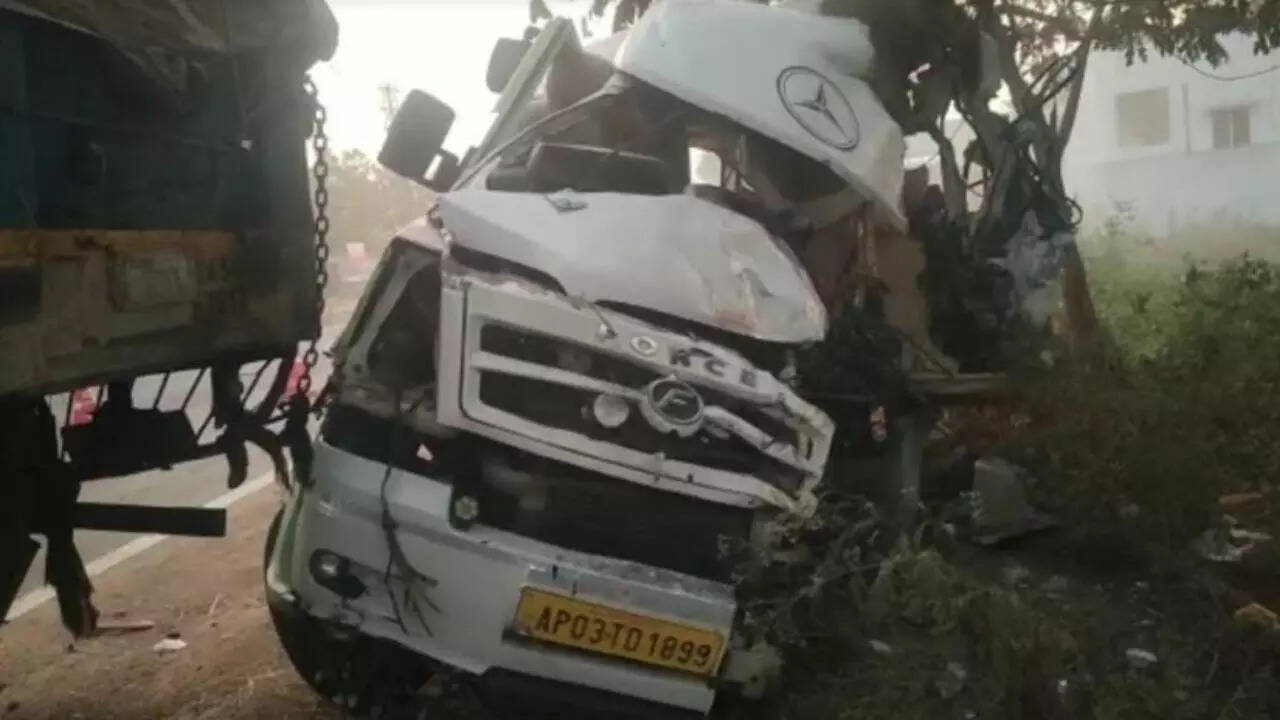 TIRUPATI: Four persons including three women were killed in separate road accidents reported at YSR and Chittoor districts on Friday.
11 pilgrims from Proddatur in YSR district were returning back to their native in a hired vehicle after a pilgrimage to Tirumala on Friday morning.
When the pilgrim group was just 10 kilometers away from their homes, ill fate struck them in the form of a road mishap as the driver of the vehicle in which they were traveling lost control of the vehicle after one of the tyres suddenly got punctured.
The speeding vehicle rammed into a stationary truck from behind near the Mydukur-Proddatur highway at around 2am on Friday.
Three women in the vehicle identified as Anusha (30), Obulamma (40) and Ramulamma (48) died on the spot and eight other inmates of the vehicle who sustained injuries were rushed to the government hospital at Proddatur.
Proddatur police registered a case and are further investigating.
Meanwhile, a 21-year-old man identified as K Bhanuchand, a resident of Tirupati, was killed in a road accident near the Karvetinagaram ghat road on Friday. Karvetinagaram police registered a case and shifted the deceased's body for postmortem to the SVRR government general hospital at Tirupati.