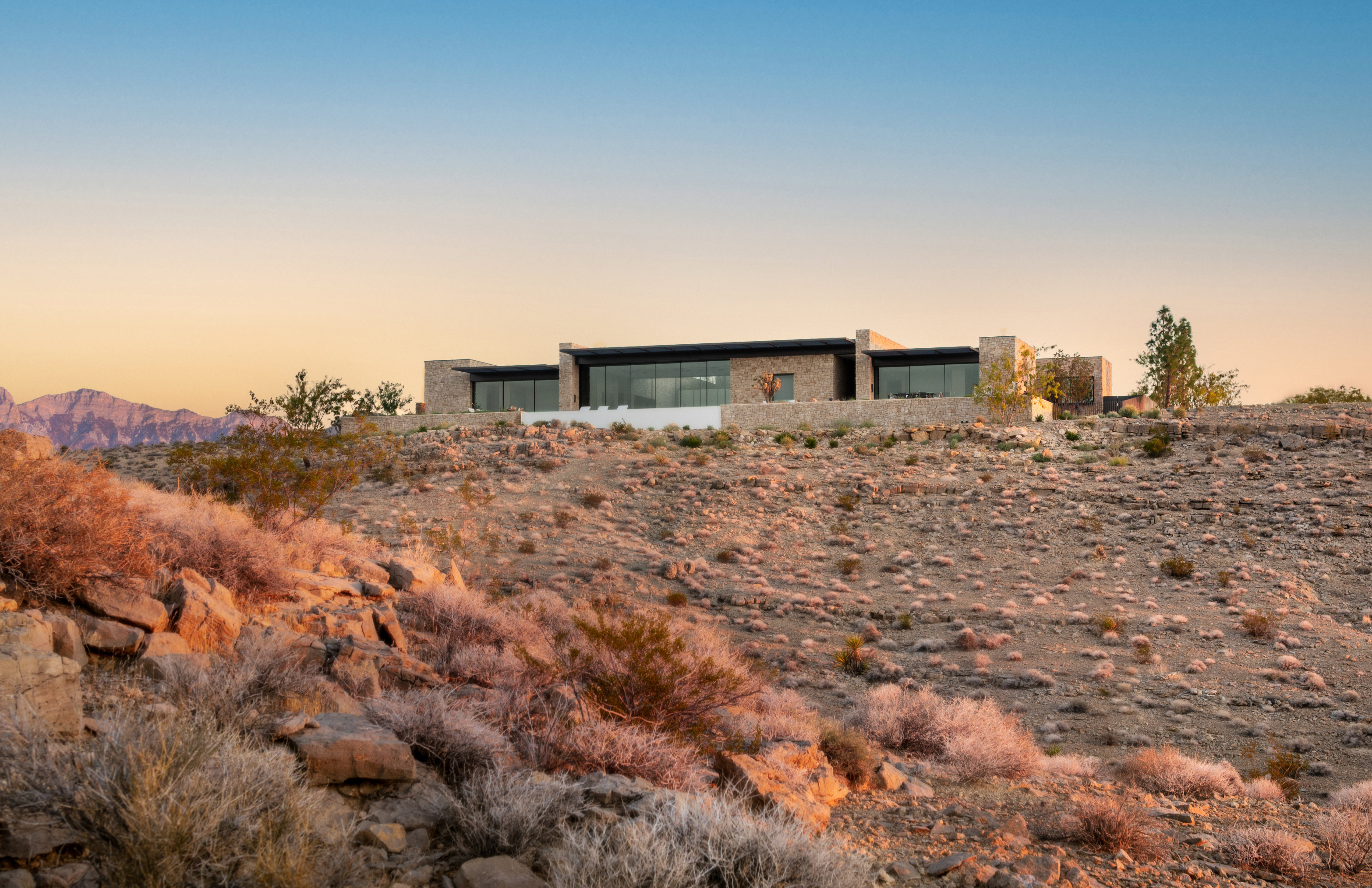 Fort 137 is a Las Vegas valley home designed with a cinematic experience in mind. Its author, the multi-disciplinary office of Daniel Joseph Chenin, took cues from the surrounding desert environment, all arid landscapes and panoramic views of Red Rock Canyon. The result? A contemporary home for immersive desert living.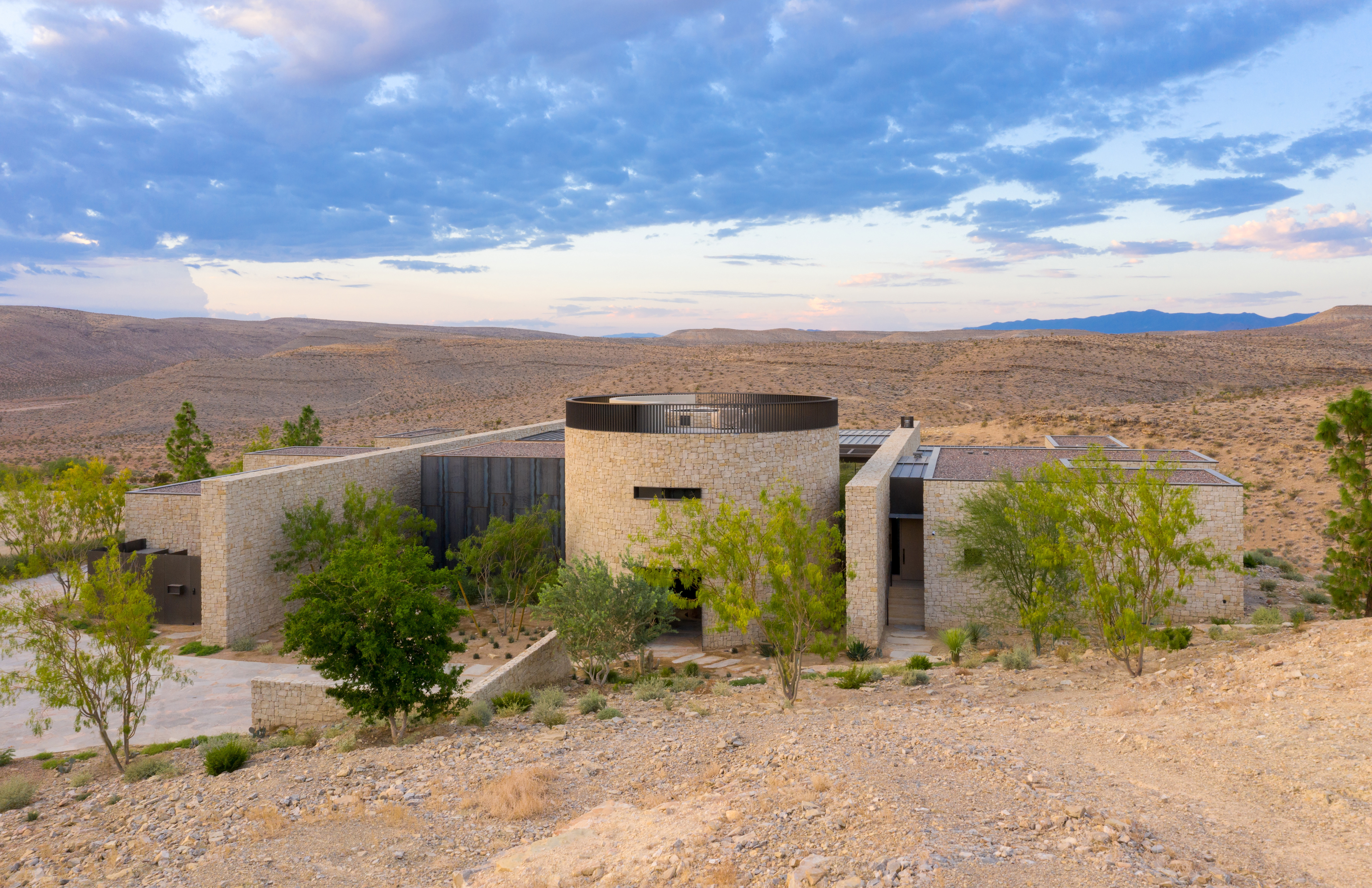 Fort 137 by Daniel Joseph Chenin
Fort 137 was conceived as a private family retreat, and consists of a primary suite, a secondary suite, three additional bedrooms, and expansive communal living and dining spaces - some indoors, and some spilling out to the house's various terraces and open areas beyond. The aim was for a home that blends contemporary style and comfort with desert living and a connection to its context.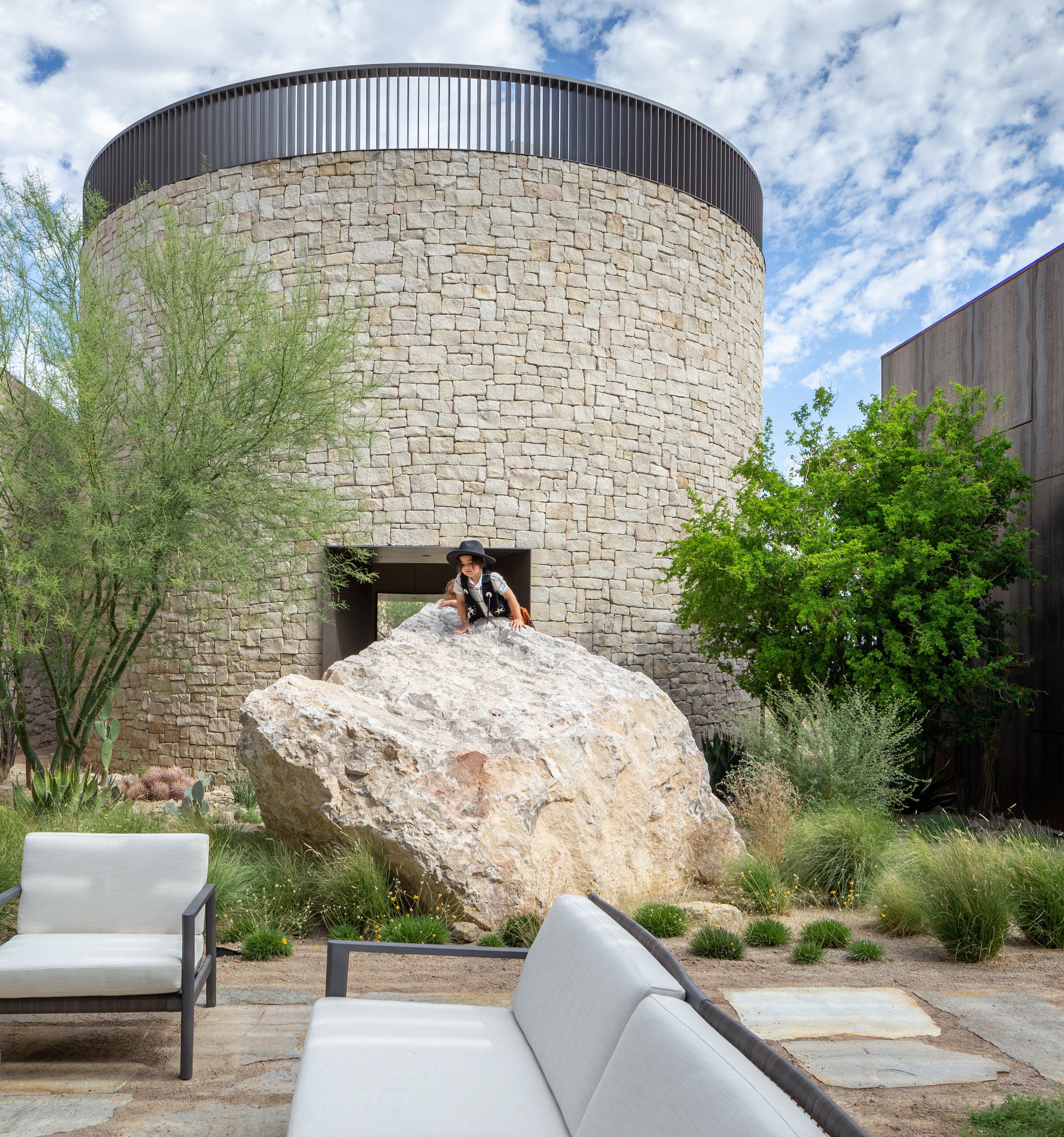 Ease and functionality were also high on the agenda. 'The client is from out of state, and we were selected for our ability to provide a complete turnkey project,' said Daniel Joseph Chenin, lead architect and founder of his namesake Las Vegas based studio. 'We provided all of the architecture and interior design, right down to the design, selection, procurement, and installation of the furniture, fixtures, and accessories.'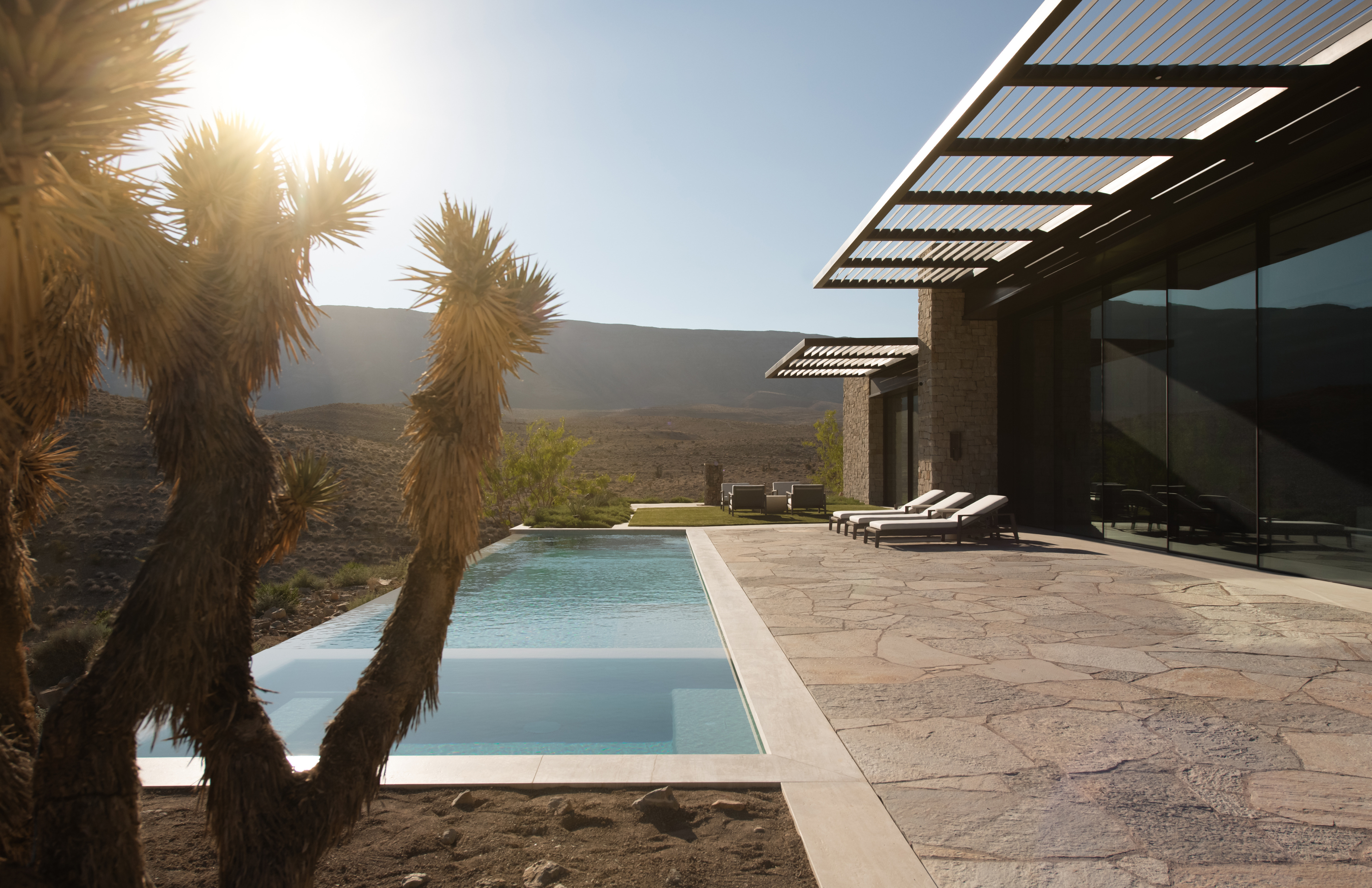 A 28 ft high rotunda marks the entrance into the residential compound. It 'serves as a transition between the external desert heat and the cooler interior,' the design team writes. Beyond it, minimalist spaces that draw on the colours of the surrounding natural environment prevail.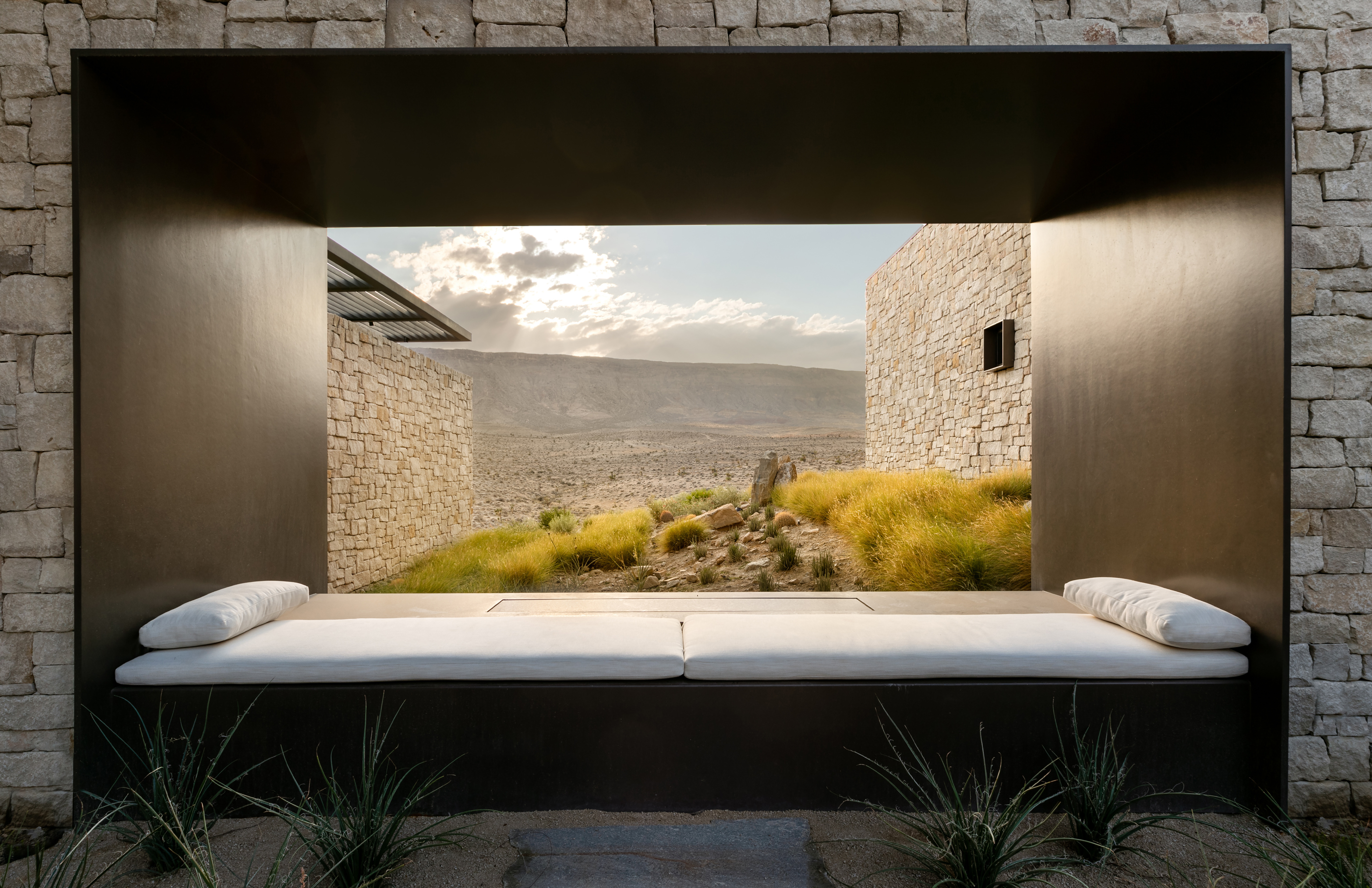 'In researching architecture that addresses the hot and arid climate of the southwest, it took us back to some of the settlement structures of the pioneers of the 1800s,' said Chenin. 'The idea of a stacked, rock structure, similar to forts designed by the settlers of the time, really resonated. [..] The project is robust and rough on the outside, and refined and detailed on the inside. But the lines are blurred by the singular vision of each element, including the mimicking of colours and textures that reflect the surrounding context of the Red Rock mountains.'