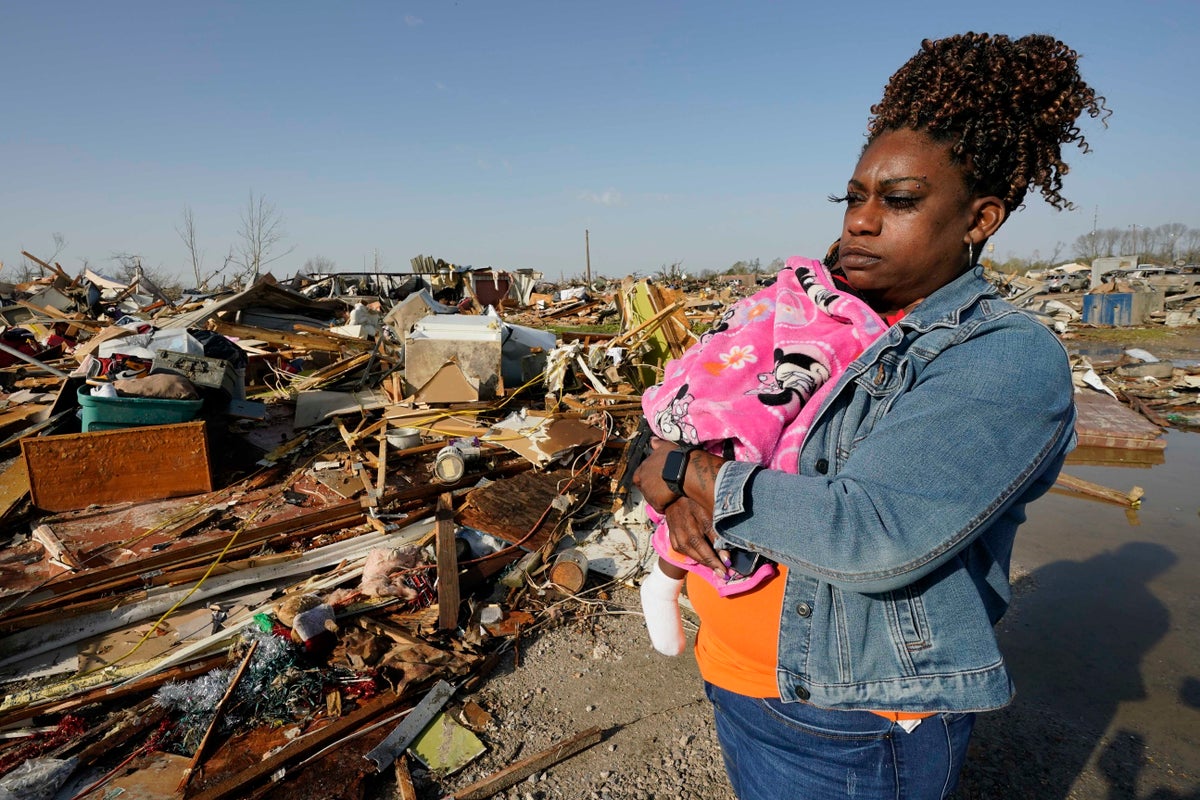 Recovery efforts continued across Alabama and Mississippi on Sunday in the wake of a 170-mile tornado that left at least 26 people dead.
At least 25 people were killed in Mississippi, and one in Alabama, with dozens more injured, officials said. The Mississippi Emergency Management Agency (MEMA) said that number could still rise.
Sharkey County, home to the near-flattened town of Rolling Fork, lost more than a dozen people as the storm uprooted homes, vehicles and buildings. The communities affected include some of the poorest in the Deep South, with mobile homes often outnumbering brick houses.
Rolling Fork resident Mary Barfield was killed after the tornado flipped over her trailer and threw it against the side of another home, her daughter told The New York Times. When Lequita Barfield couldn't reach her mother by phone, she drove to the town and walked to the pile of debris that stood in place of her mother's home.
A man led her through the wreckage and she saw her mother's hand and arm under a mattress, she said.
"I called for her, but she didn't answer," she told the Times, breaking down during the interview. "She didn't move her hand. She didn't do anything."
Lonnie and Malissa Pierce were also killed in Rolling Fork when an 18-wheeler landed on their home, Ms Pierce's son told WAPT.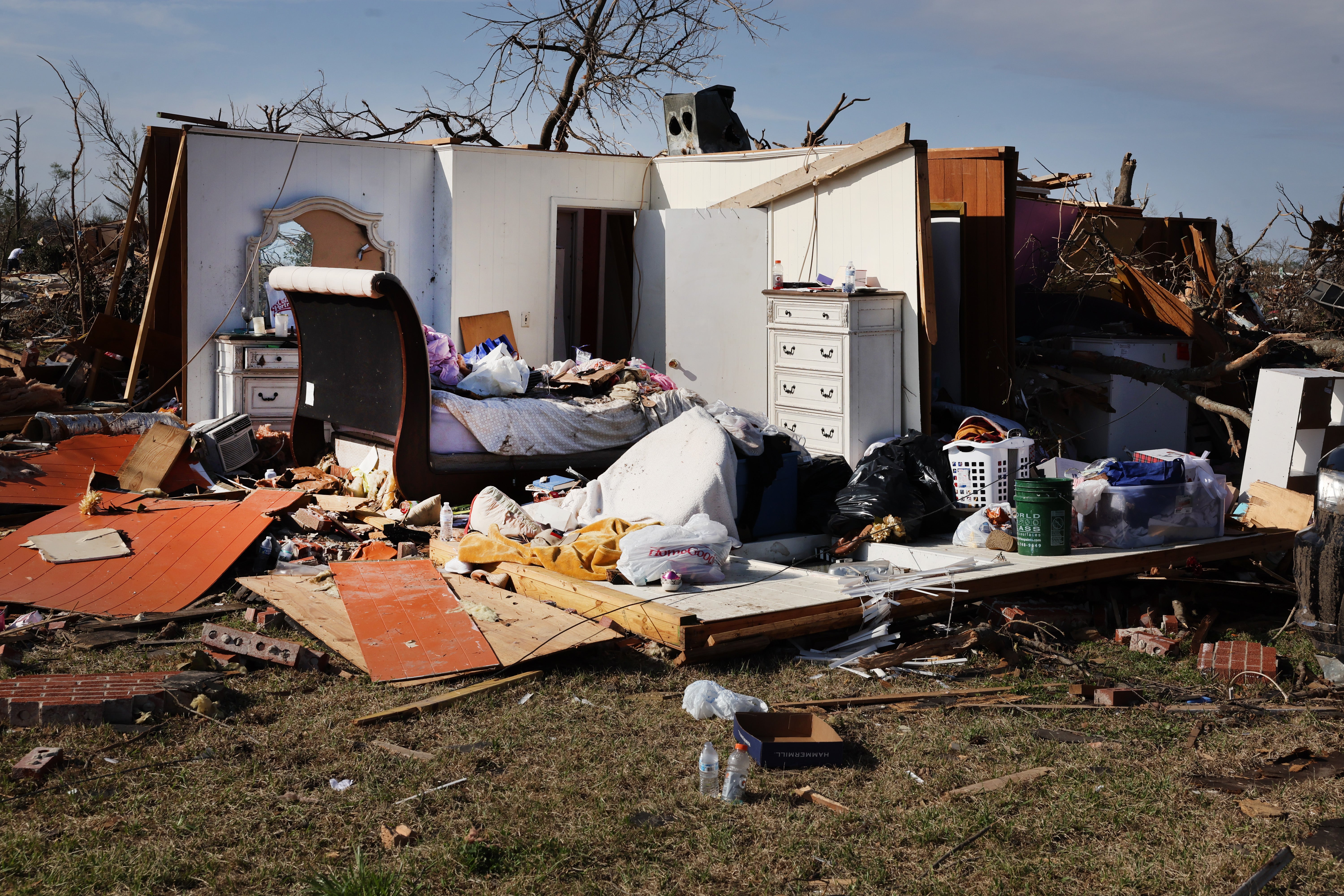 "They're in heaven right now," David Brown told the station. "I was told they passed away in each other's arms."
More than 180 miles away in Wren, a father and daughter were also killed when the storm destroyed their mobile home. Ethan Herndon, 33, and baby Riley Mae, who was about to turn two, were found dead, while the baby's siblings, aged 4 and 7, were severely injured, their aunt, Rachel Atkins, told The New York Times. The children's mother, 31, was also hospitalized with severe injuries, she said.
"They're asking about her now," Ms Atkins said of the surviving Herndon children. "And they're not going to be able to understand this for a while."
Family members set up a GoFundMe for the family, which had raised nearly $114,000 by Sunday evening - including $10,000 from an anonymous donor.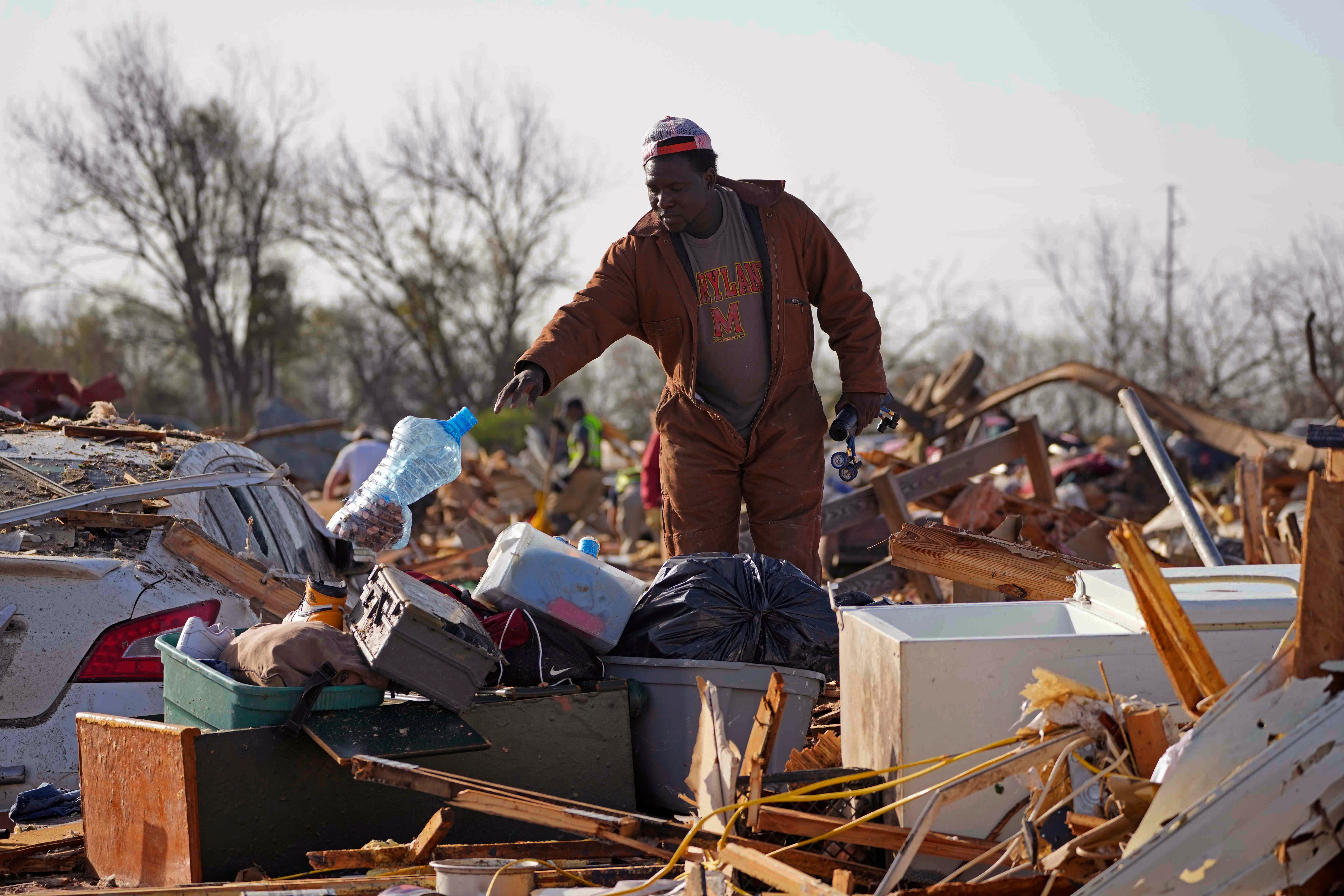 Cousin-in-law Walt Edington wrote on GoFundMe: "This sweet family is physically and emotionally shattered.
"They have suffered the most painful and terrifying loss any of us can imagine, and their needs are obvious and great. Our family is grateful for all of the people calling to offer their help, and I hope this will be one way for people to wrap their arms around this beautiful family and share what comfort we can all offer."
In Carroll County, schoolteacher Helen Munford, 54, her husband Danny Munford, 51, and son JaDarrion Murphy, 14, were killed when their mobile home was picked up and torn apart, relatives told the Clarion Ledger. JaDarrion's twin, LaDarrion, was injured and taken to a nearby hospital, cousin Dede Duren told the paper. She and around 20 family members all lived close to the victims.
"I was in our mobile home with my mom, my stepfather and my two daughters and we had just finished eating dinner and our lights started flickering," Ms Duren, 37, told the Times. "And then it just went out. As I went to light the candle, my oldest daughter screamed, 'We got to take cover.' She grabbed her younger sister, and we all went into our bathroom."
She said the storm sounded like a "train barreling through our front yard."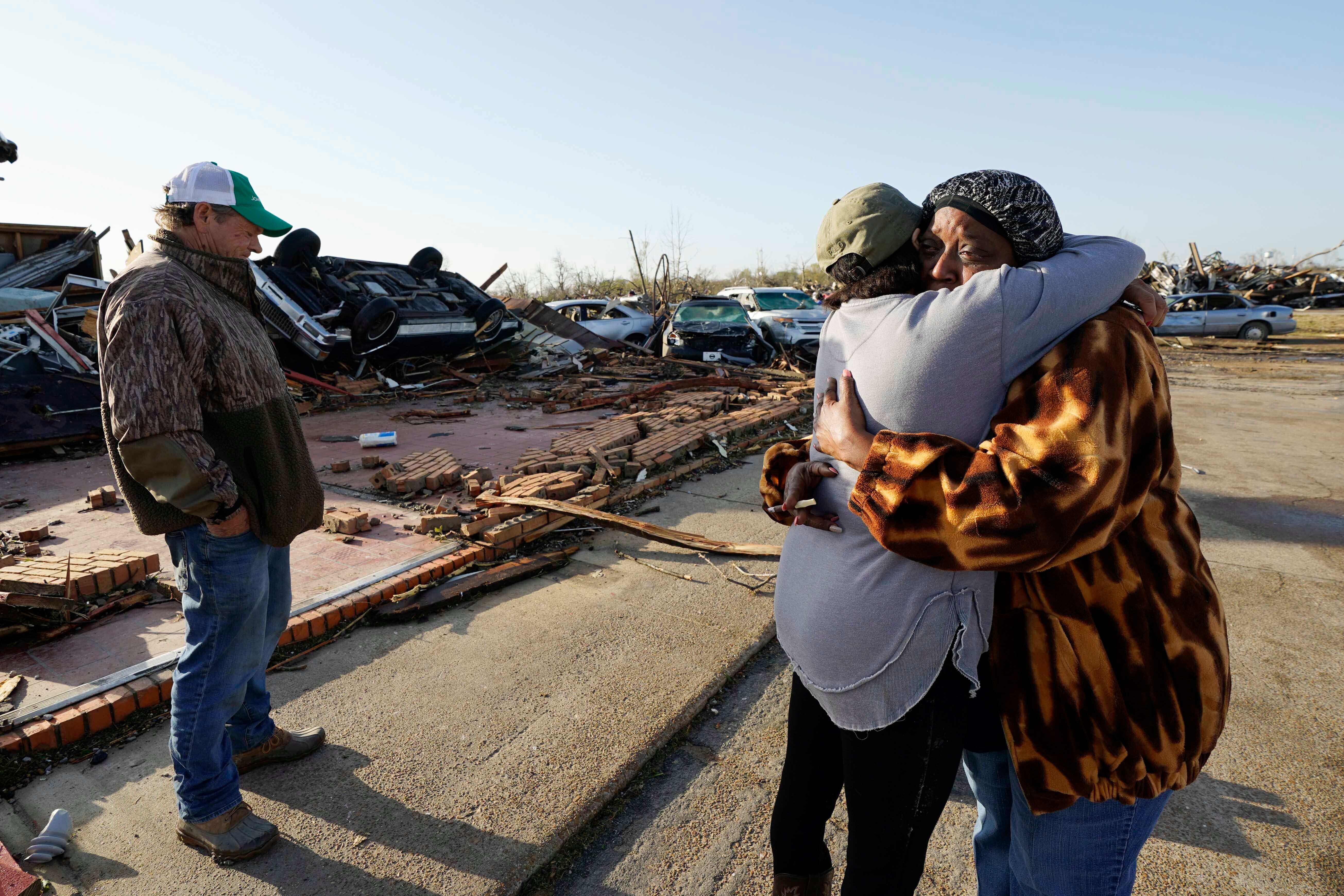 After the storm abated, the devastation was so extensive that it took four hours for emergency workers to find her family members, she said.
Ms Munford was a school teacher at Marshall Elementary in Carrollton and also drove a school bus, while her husband worked for a construction company, the Times reported. JaDarrion and his twin were both eighth-grade students in Carrollton.
Across the border in Alabama, a 67-year-old man in Monroe County died after being trapped under a trailer that flipped over in the Hartselle area during the storms, the Morgan County Emergency Management Agency told AL.com. The victim, whose name has not yet been released, was rescued and transported to the hospital but later died, according to the agency.
Mississippi Governor Tate Reeves declared a state of emergency in the affected counties, and both President Joe Biden and FEMA have promised federal aid for the devastated regions.