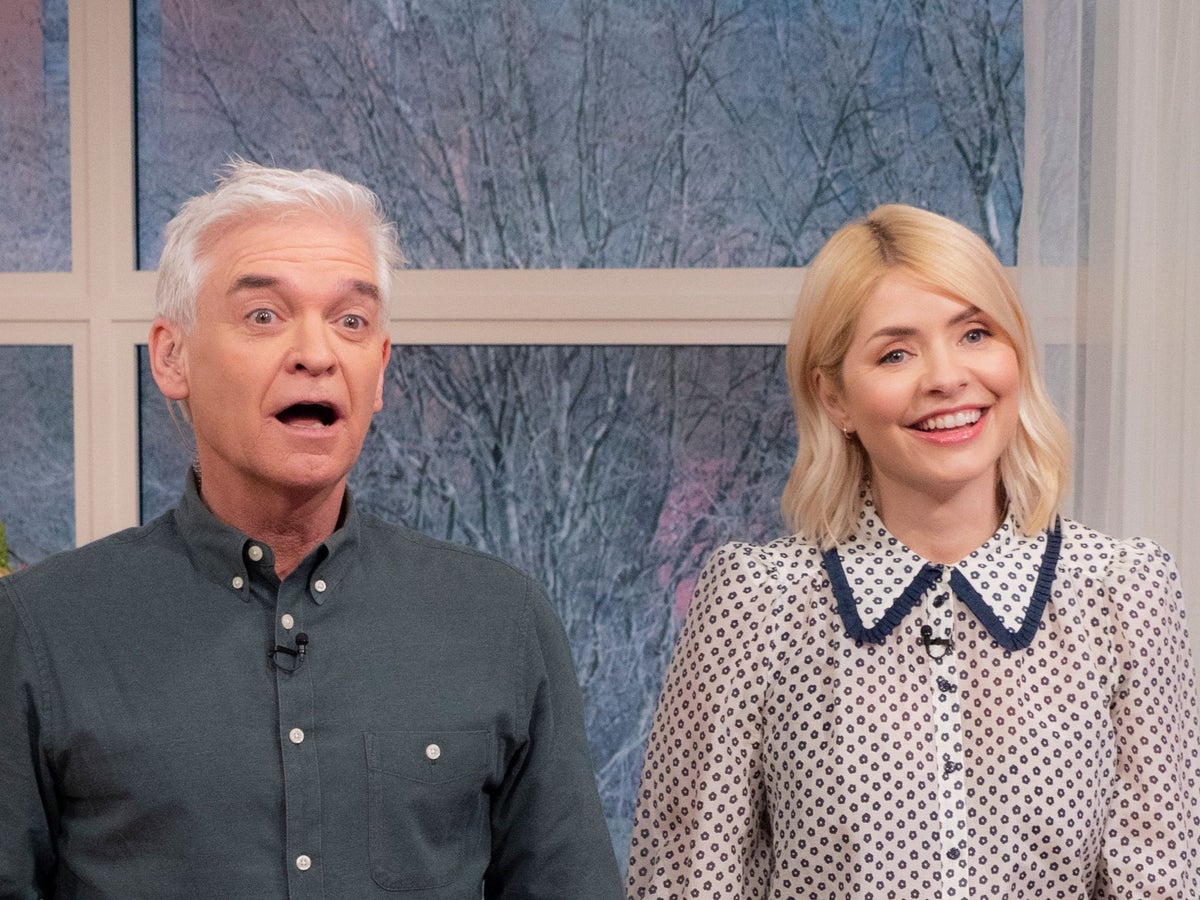 After weeks of controversy surrounding Phillip Schofield, the TV host has dramatically parted ways with ITV and been dropped by his agents.
Shortly after it was announced that Schofield would leave This Morning "with immediate effect", he released a statement revealing he "lied" to his employees about an affair he had with a colleague.
Schofield, who said the matter was "unrelated" to his This Morning departure, had co-hosted the daytime series for 21 years.
Follow The Independent's live blog for updates
Ahead of his exit, it was reported that his relationship with co-host Holly Willoughby had become strained, and that they "barely speak" off camera.
Schofield acknowledged that "the last few weeks haven't been easy", but was initially keen to pour water on the claims, stating: "We're the best of friends – as always, she is an incredible support on screen, behind the scenes and on the phone. Holly has always been there for me, through thick and thin. And I've been there for her."
Their first show together after the rumours broke aired on Monday (15 May).
Below is a timeline of Schofield and Willoughby's working relationship, and the ups and downs they have both endured along the way. The Independent has contacted Willoughby for comment.
2006 – Phillip Schofield and Holly Willoughby begin their working relationship after signing on to ITV competition Dancing on Ice.
2009 – Schofield clashes with his then This Morning co-host Fern Britton. As claimed in Schofield's 2020 memoir Life is What You Make It, Britton accused him of "meddling" with the daytime show's content, forcing him to "calmly" tell her: "Please don't do that to me again."
2009 – Fern Britton quits This Morning. In her statement, she addresses the show's team in general, without specifically naming Schofield, who claimed in his book that their previous row "was the point she decided she didn't want" to be on the show any more. It's claimed that she was paid £250,000 a year less than Schofield.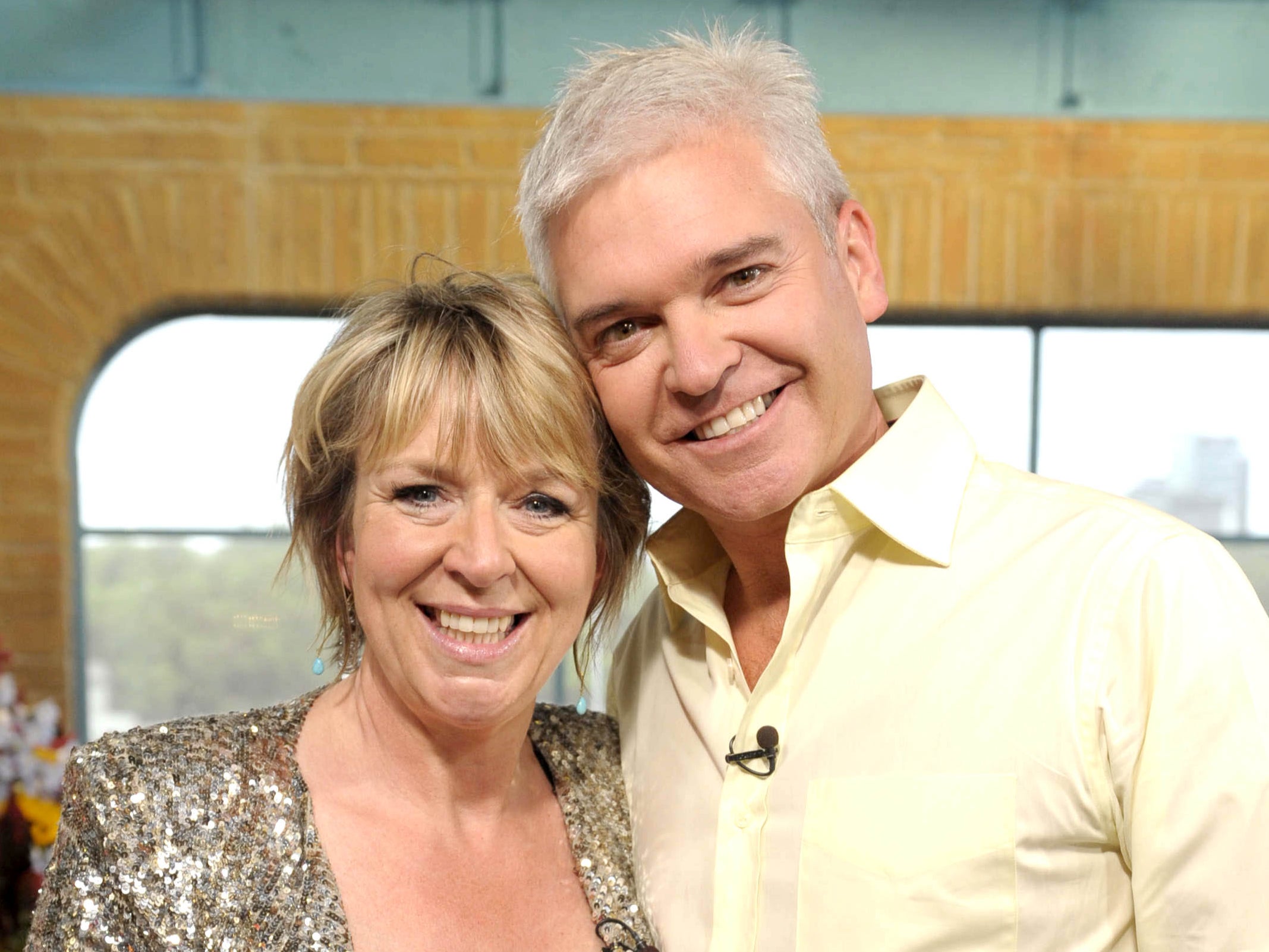 2009 – Willoughby joins This Morning, replacing Britton.
2011 – Willoughby quits Dancing on Ice, leaving Schofield to co-host alongside Christine Lampard.
2013 – Schofield tells Heat that he and Britton are "not really" in touch any more. Britton also says of their working relationship to MailOnline: "Like Morecambe and Wise, we chose not to live in each other's pockets. We were a great professional partnership but we never went on holiday together."
August 2017 – It's announced that Willoughby will return to Dancing on Ice after reportedly receiving a £200,000 pay rise to match Schofield's salary.  It's also reported that Willoughby has received a pay rise from This Morning bosses to match Schofield's annual salary of approximately £600,000 to £700,000. Until then, Willoughby is believed to have been previously paid £200,000 less than Schofield.
January 2018 – Willoughby's return to Dancing on Ice airs on ITV.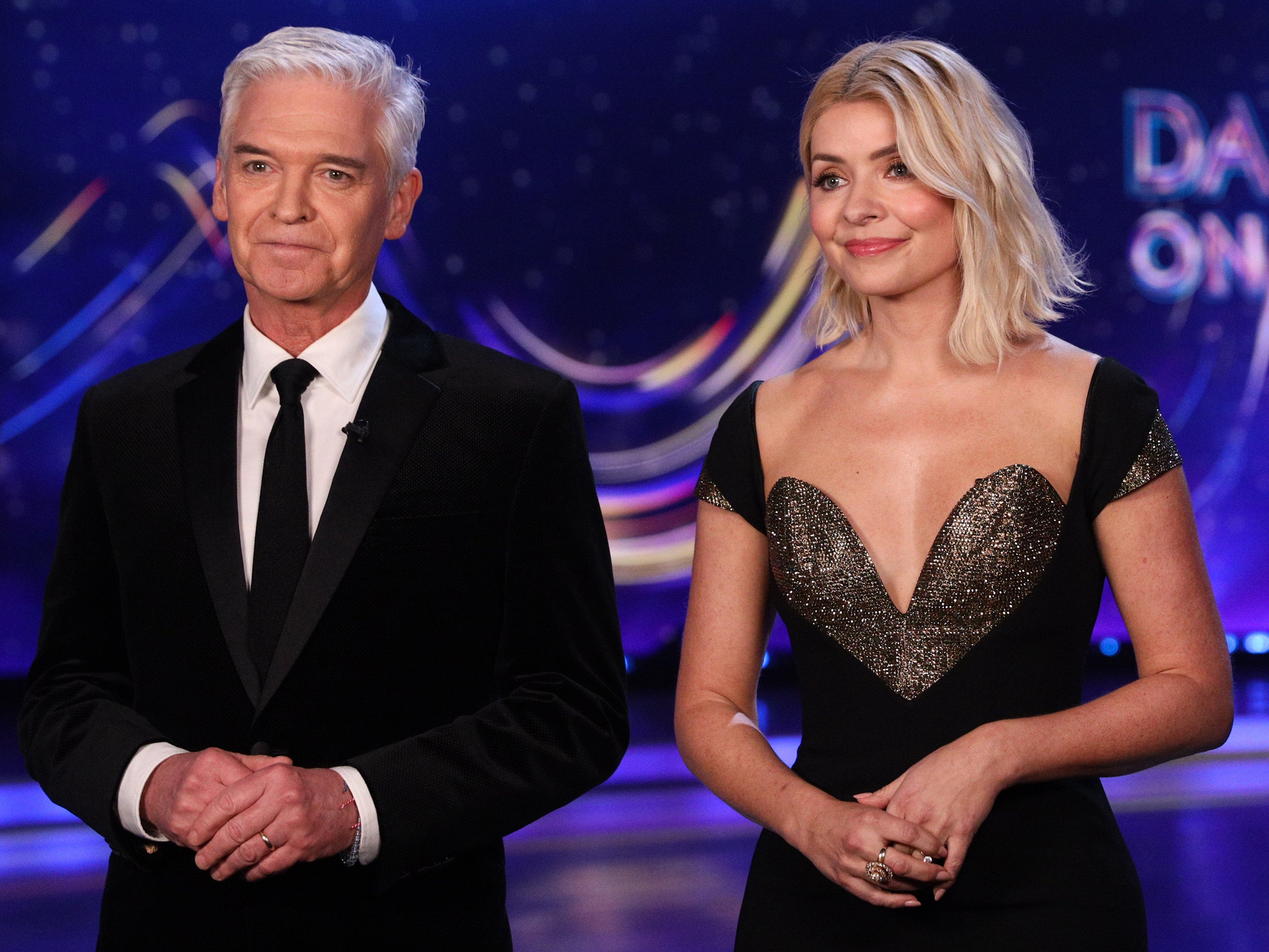 August 2018 – Willoughby is revealed to be Anthony McPartlin's replacement on I'm a Celebrity... Get Me Out of Here! alongside Declan Donnelly, after the former announces a year-long break from presenting.
October 2018 – Rumours of a rivalry between Schofield and Britton resurface when, during This Morning's 30th anniversary episode, the latter claims she wasn't invited to the show's Bafta ceremony. "Congrats on the Bafta," she says, adding: "That was absolutely wonderful and brilliant. I would have loved to have been there but I didn't get an invitation." Schofield points out that she was on stage in Scotland at the time of the event, but Britton replies: "I wasn't on Monday night – I would have come but I wasn't invited." This prompts Schofield to write on Twitter that Britton had "memory loss" and would have been welcome to attend.
April 2019 – Schofield seemingly frustrates Ruth Langsford, who appears on This Morning to preview the ensuing episode of Loose Women she was presenting. While introducing the episode's topics, Schofield cuts her off, stating: "Guys, we're going to have to jump in there and stop you I'm afraid because we're a bit tight for time at this end. Thank you, Ruth." Langsford appears unimpressed, and fires back: "Well, I only had about two more words to say."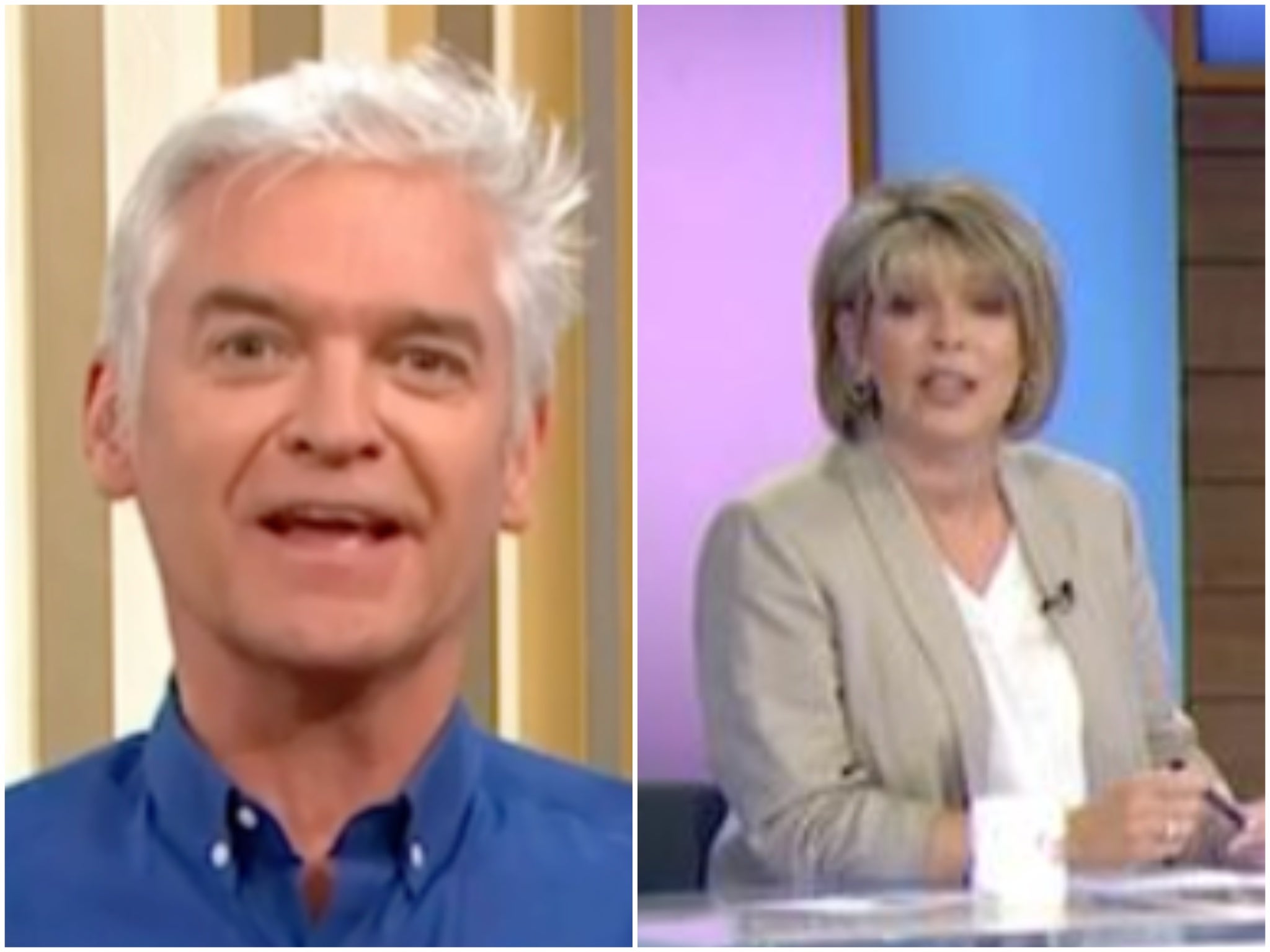 June 2019 – Schofield responds to reports that he blocked Amanda Holden from securing several high-profile presenting roles. A report alleges that Schofield has branded the Britain's Got Talent judge "difficult to manage", and that he "actively campaigned" for Rochelle Humes to get the gig as his stand-in co-host despite Holden being told the job was hers. It's also claimed that Holden had been told she would replace McPartlin on I'm a Celebrity, only to allegedly have her booking prevented by Schofield.
December 2019 – First claims of a rift between Schofield and Willoughby are reported. The pair are said to be embroiled in a "toxic" rift, and it's reported that Schofield was jealous about his co-host's I'm a Celebrity stint. During a press launch for a new series Dancing on Ice, Willoughby tells reporters: "You couldn't do the amount of hours of TV that we do with each other without getting on." It's also claimed that Ruth Langsford has filed a complaint about Schofield to ITV bosses.
February 2020 – Schofield comes out as gay ahead of an episode of This Morning, following which Willoughby, sharing a photo of herself alongside Schofield, writes on Instagram: "Never been more proud of my friend than I am today." During the episode, the pair discuss Schofield's decision to come out, with Willoughby telling him: "I know that is something you have been living with, that inner conflict, for a long time."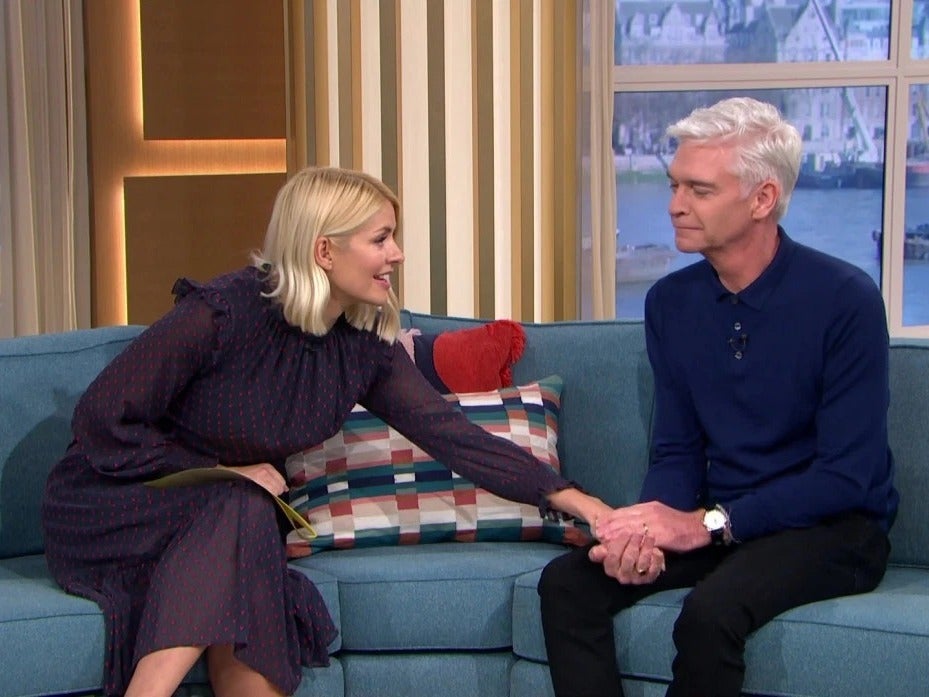 November 2021 – Willoughby refutes claims she ever had a rift with Schofield on Fearne Cotton's Happy Place podcast, stating: "I was watching from afar when you've got every person in the press saying that you and Phillip are having a 'tough time' and, meanwhile, you're great friends and there were no arguments." She describes the 2018 reports as "a particularly difficult time", adding: "But I think, and I remember having this conversation with Phil at the time, it was like: 'But we know'. I have to believe that, that as long as you know the truth, then everything's got to be OK."
February 2022 – Eamonn Holmes hits out at Schofield after he and wife Langsford are replaced on Friday's episode of This Morning by Alison Hammond and Dermot O'Leary. He says Schofield is "passive-aggressive" and accuses him of "snubbing people". Speaking about the rumoured rift with Langsford, Holmes later said: "It's up to Ruth to say how she felt, but I was feeling hurt for her."
September 2022 – Schofield and Willoughby are criticised for seemingly queue-jumping the public while filming a segment for This Morning about Queen Elizabeth II lying in state. ITV defends the pair, who address the controversy during an episode the following week.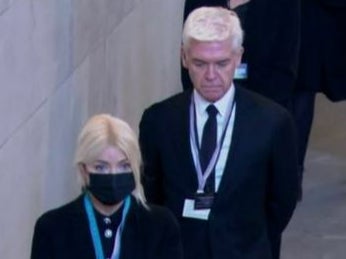 April 2023 – Schofield comes off air for a few weeks after his brother Timothy is convicted of 11 sexual offences involving a child between October 2016 and October 2019, including two of sexual activity with a child. Schofield, who publicly disowns his sibling, thanks viewers for their "kind messages and support" upon his return.
11 May 2023 – Schofield responds to yet another claim of a fallout with Willoughby. The presenter says that, while "the last few weeks haven't been easy for either of us", he views Willoughby as his "rock". He adds: "We're the best of friends – as always, she is an incredible support on screen, behind the scenes and on the phone. Holly has always been there for me, through thick and thin. And I've been there for her."
14 May 2023 – ITV confirms that Willoughby and Schofield will present the next episode of This Morning, airing Monday 15 May, as normal despite feud claims.
20 May 2023 – In a statement, Schofield confirms that he has left This Morning with immediate effect, writing: "I understand that ITV has decided the current situation can't go on, and I want to do what I can to protect the show that I love." You can read the statement in full here.
26 May 2023 – Phillip Schofield parts ways with ITV after admitting to lying about an affair with a colleague on This Morning. In a statement to the Daily Mail, Schofield said: "I did have a consensual on-off relationship with a younger male colleague at This Morning. In an effort to protect my ex-colleague I haven't been truthful about the relationship. I am painfully conscious that I have lied to my employers at ITV, to my colleagues and friends, to my agents, to the media and therefore the public and most importantly of all to my family. I am so very, very sorry, as I am for having been unfaithful to my wife."
It's also revealed that Schofield has dropped by his agents after 35 years. The entertainment world reacts to news of Schofield's admission, with Holmes criticising his former colleague for "lying" and "deceiving" him and Langsford. ITV issues a statement saying it is "deeply disappointed" by Schofield, and feels "badly let down" by him.
27 May 2023 – Holly Willoughby shares a statement on Schofield's admission, saying she asked him if rumours about the relationship were true back in 2020. She said her co-host assured her they were not, adding: "It's been very hurtful to now find out that this was a lie."