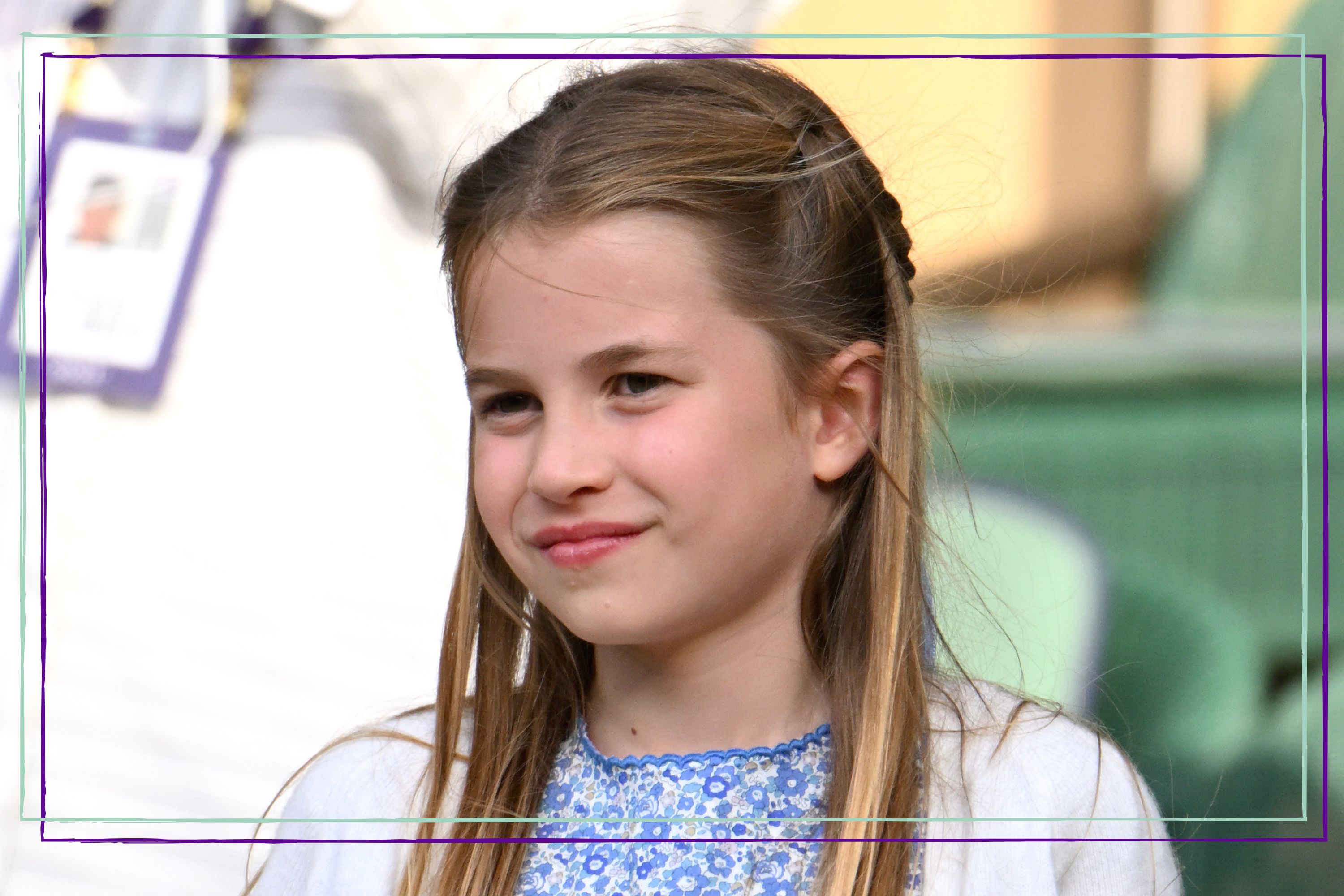 Princess Charlotte wore a summer-ready floral dress by the brand Friki for her debut Wimbledon appearance last weekend and some royal fans think the outfit had a secret meaning.
---
The Wales family's appearance at the Wimbledon Men's Singles Final last weekend was a resounding success. From Kate Middleton proving she is 'leader of the family' with her 'regal' body language to Princess Charlotte's adorable sunglasses, royal fans cannot stop talking about all the sweet moments from the day.
While Prince Louis was absent from the engagement, a fact he was 'upset' about especially considering that his mum revealed he is currently planning to pursue a career as a ball boy, he did get a special tribute from Kate Middleton that he hopefully caught as he watched the game from home. 
In the royal box, Princess Charlotte made her Wimbledon debut wearing a lovely blue floral dress but, more than looking sweet and summer-ready, many believe that the outfit choice had a secret meaning.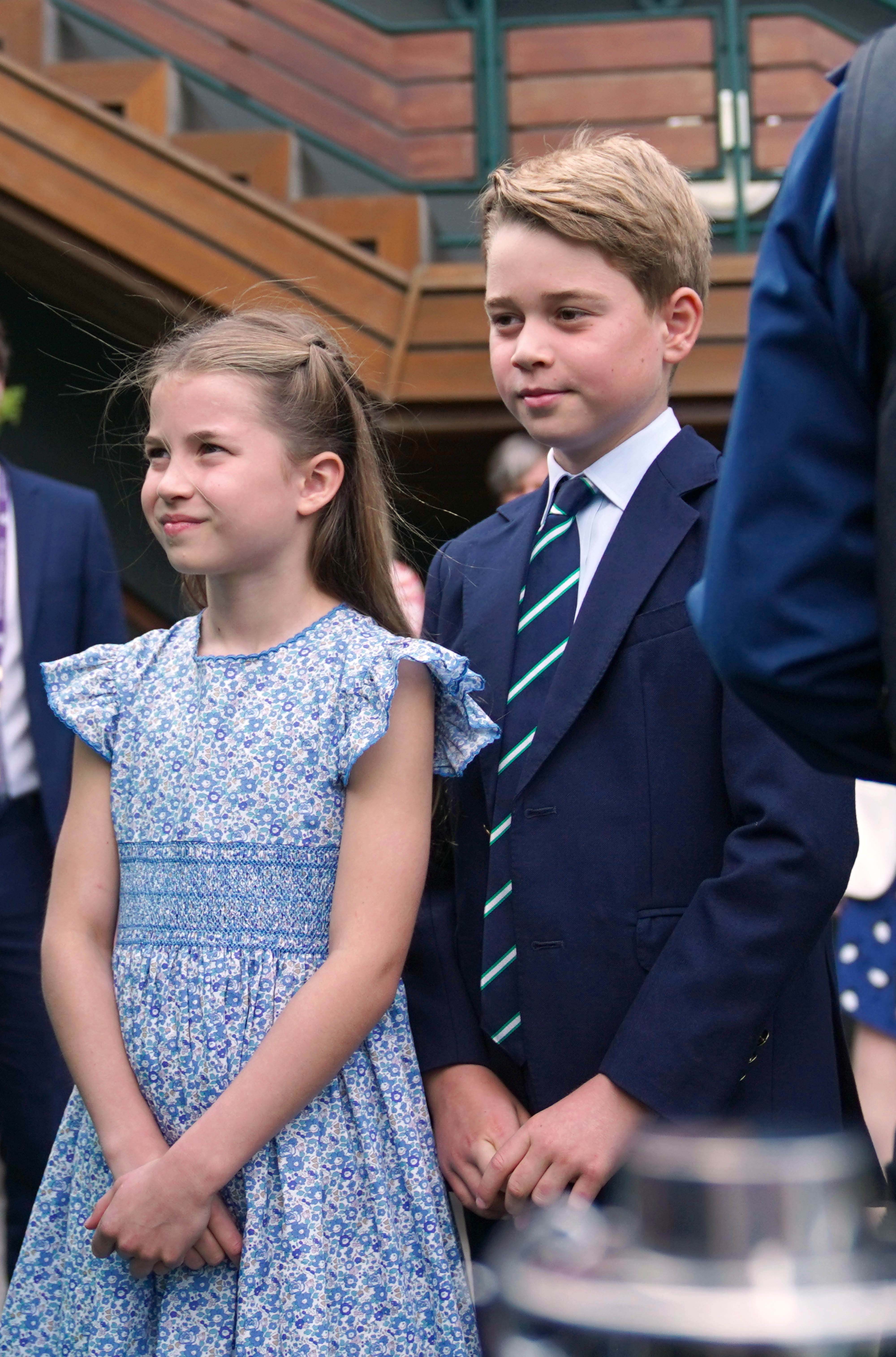 The £175 summer dress featured a ruffled skirt and sleeves, with an a-line structure and sweet waistband detailing. The young princess paired the dress with white shoes, a light cardigan and some trendy blush-pink sunglasses.
But it was the brand who makes the dress that caught most people's attention. The look is from the Spanish brand Friki and, considering that Charlotte was joined in the Royal Box by the Spanish King and was also watching the Spanish Alcaraz play in the Final, it could have been both an homage and a hint. 
Alongside the Wales family on Sunday, King Felipe of Spain was also sat in Royal Box. The King was there to support 20-year-old Spanish tennis player Carlos Alcaraz as he  took on Novak Djokovic in the Final match. Much to the royal's delight, and perhaps also Charlotte's, Alcaraz won and scooped up the grand slam title.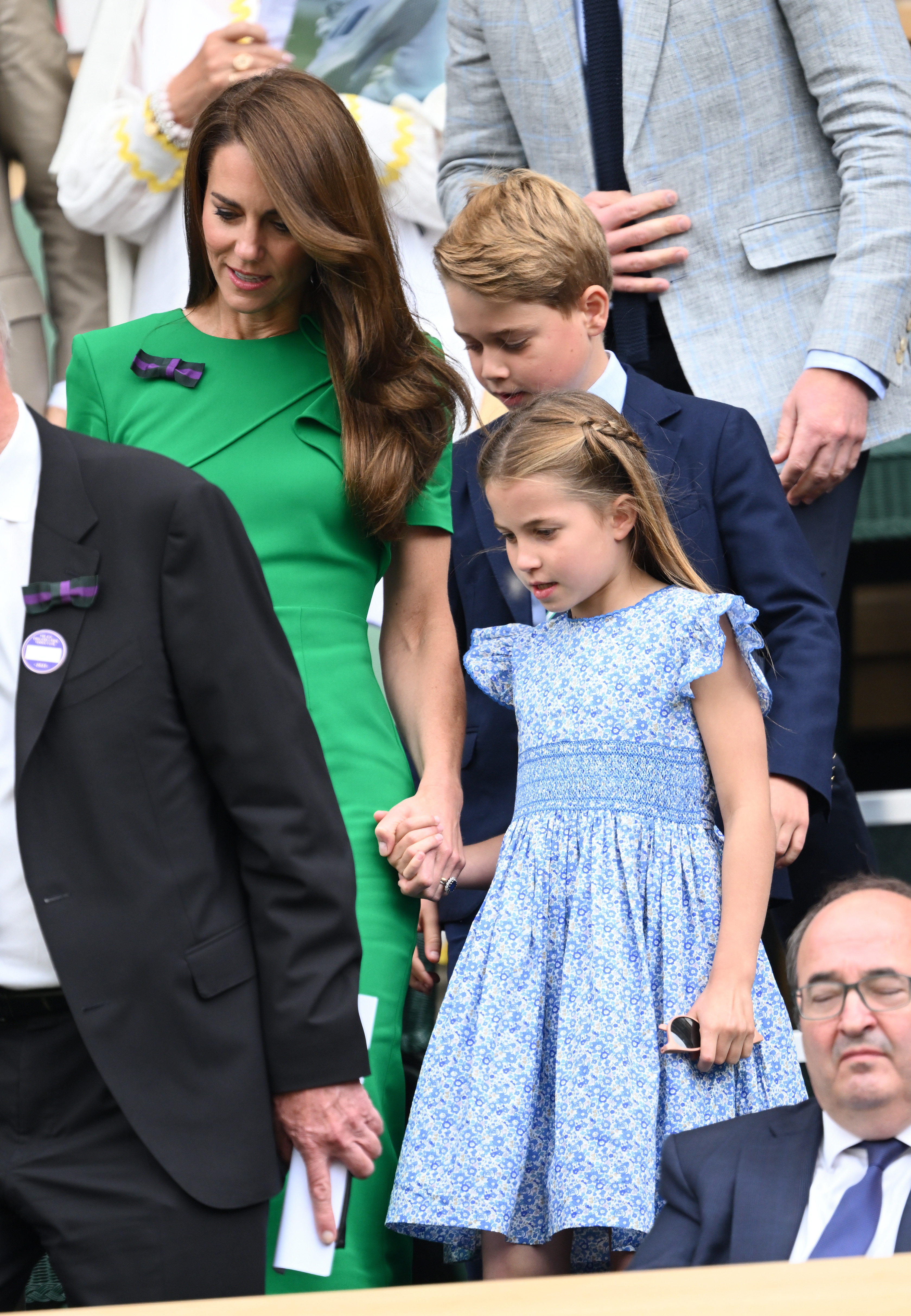 Prince William was seen talking to the monarch alongside George and Charlotte, with many royal fans pointing out how gracefully Charlotte in particular was behaving in his presence.
One royal fan speculated on Twitter that George and Charlotte's Spanish nanny may have gifted her the dress to wear for the occasion, writing, "A [Spanish] dress from Maria to honour Felipe."
Another commented, "Look at Charlotte's face when talking to a king. She's a born queen." While another added, "Adore that look on Princess Charlotte's face. Totally absorbed."
Princess Charlotte's subtle favouritism for the Spanish player may upset her brother Prince George as his tennis hero happens to be Novak Djokovic.  During George's debut at last year's game, when the young Prince was asked about who he wanted to win, his dad replied in his stead, "Djokovic. We'll see how long it lasts. He'll support the winner."
So Alcaraz may have the support not just of the Spanish King and Princess Charlotte now, but also from the oldest Wales sibling and future King of England.