HK$712 million in illegal cigarettes seized by customs so far this year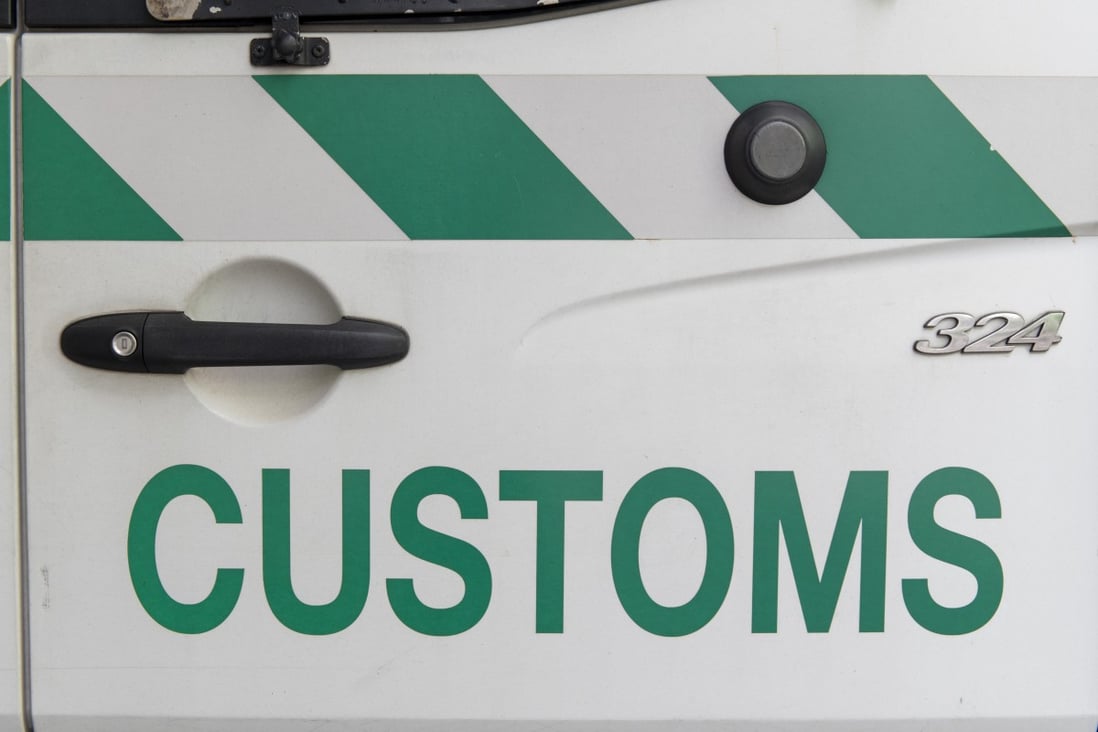 Hong Kong customs confiscated more than HK$712 million (US$91.6 million) worth of black-market cigarettes in the first eight months of 2021, making it the largest seizure of its kind in a single year over the past two decades.
The latest figures from the Customs and Excise Department showed that nearly 260 million illicit cigarettes had been seized in Hong Kong between January and August this year.
If legally imported, the contraband would have generated HK$493 million in tax.
The volume of this year's seizure was up 26 per cent from 206 million untaxed cigarettes worth HK$563 million found in the whole of 2020. About 55 million cigarettes, with an estimated street value of HK$151 million, were confiscated in 2019.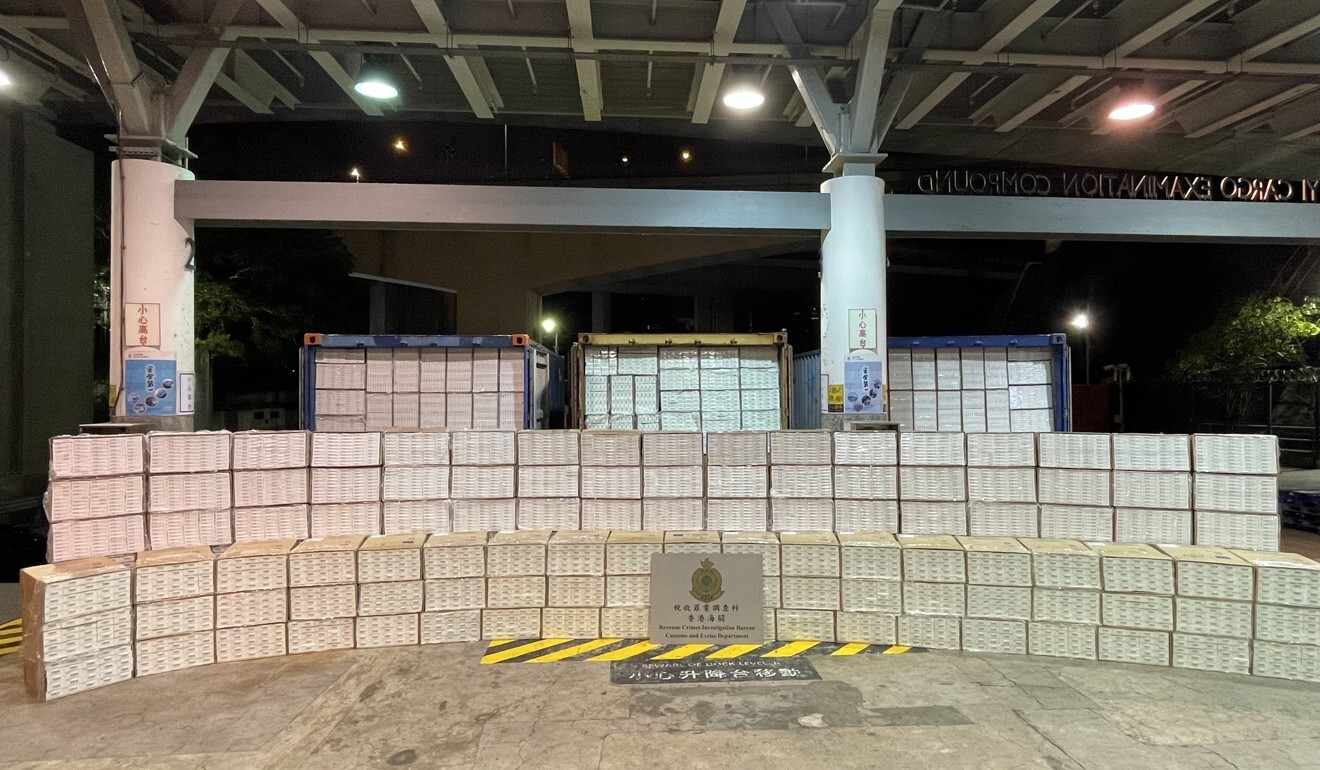 A law enforcement source said illegal tobacco products were usually disguised as general commodities, such as food and furniture, and smuggled into the city from mainland China and other countries, including the Philippines and the United Arab Emirates.
Superintendent Rachel Fong Kwun-ting, head of the department's revenue crimes investigation division, said part of the haul was for local consumption, while the rest was destined for overseas.
"The amount of black-market cigarettes discovered this year is well above the annual seizure of its kind in the past two decades," she said.
She added that the rise in seizures was the result of enhanced enforcement actions and better intelligence exchange with mainland and overseas agencies.
Fong said amid border closures brought on by the coronavirus pandemic, officers had discovered that since last year, ships were being used to smuggle illegal tobacco products into the city, rather than through goods vehicles and cars.
Fong said the increased haul was partly down to smugglers using shipping containers, which could hold more contraband.
"Previously, smugglers used 40ft-long containers, but we noticed they used smaller size containers to smuggle cigarettes into the city recently," Fong said, adding she believed the tactic reduced losses in case they were found by law enforcement.
She said her department would continue its strategy of tackling the issue at source and spare no effort in combating the smuggling of illegal goods.
The latest figure was revealed after officers arrested two men and seized HK$48 million worth of contraband cigarettes in a container yard in Yuen Long on Monday afternoon.
Some 17 million cigarettes were found in three shipping containers which were moved there earlier this month.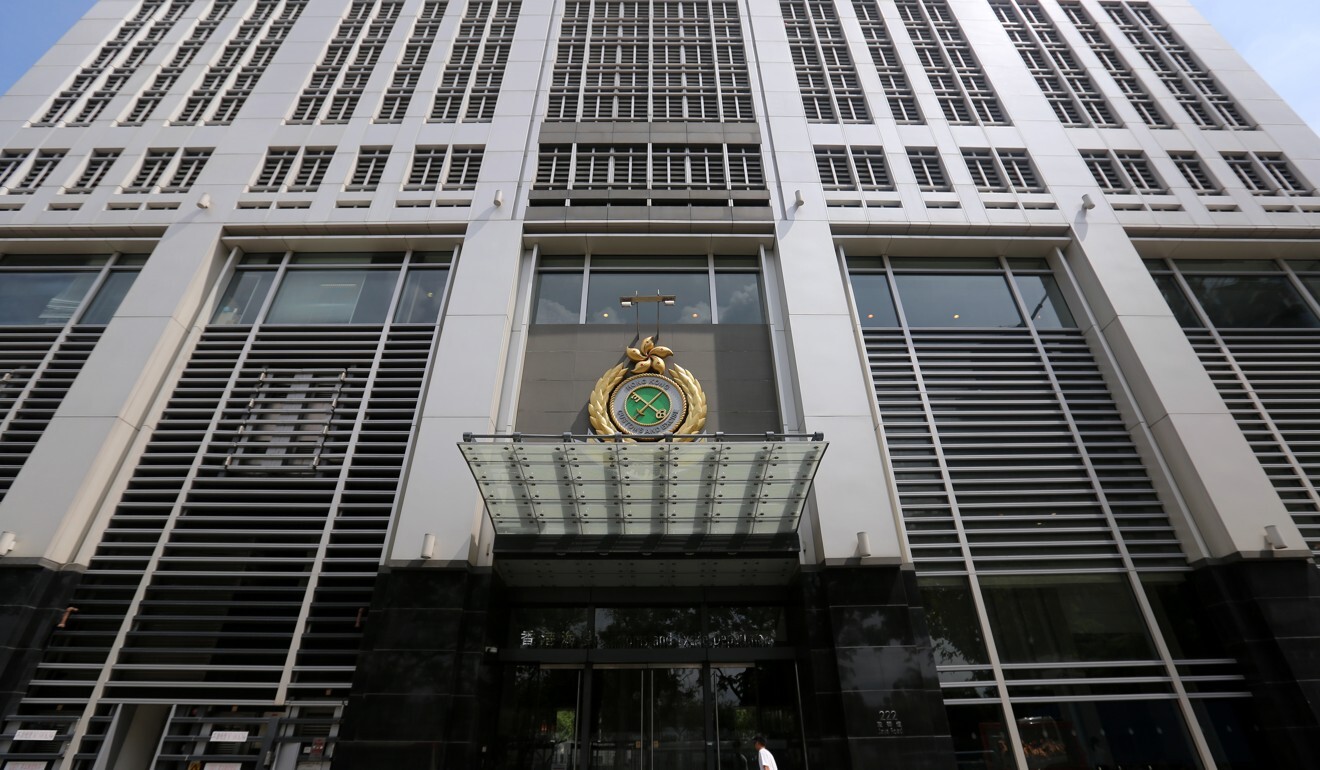 Fong said she believed the consignment was for local consumption, and the container yard was used as a temporary storage centre before the cigarettes were circulated into the city.
She said they were still investigating the source of the cigarettes.
The city's largest illicit cigarette case in 20 years happened in May, when customs officers intercepted three trucks and seized HK$90 million worth of illegal tobacco products. Three men were arrested in the operation.
In Hong Kong, importing or exporting unmanifested cargo is punishable by up to seven years in jail and a HK$2 million fine.