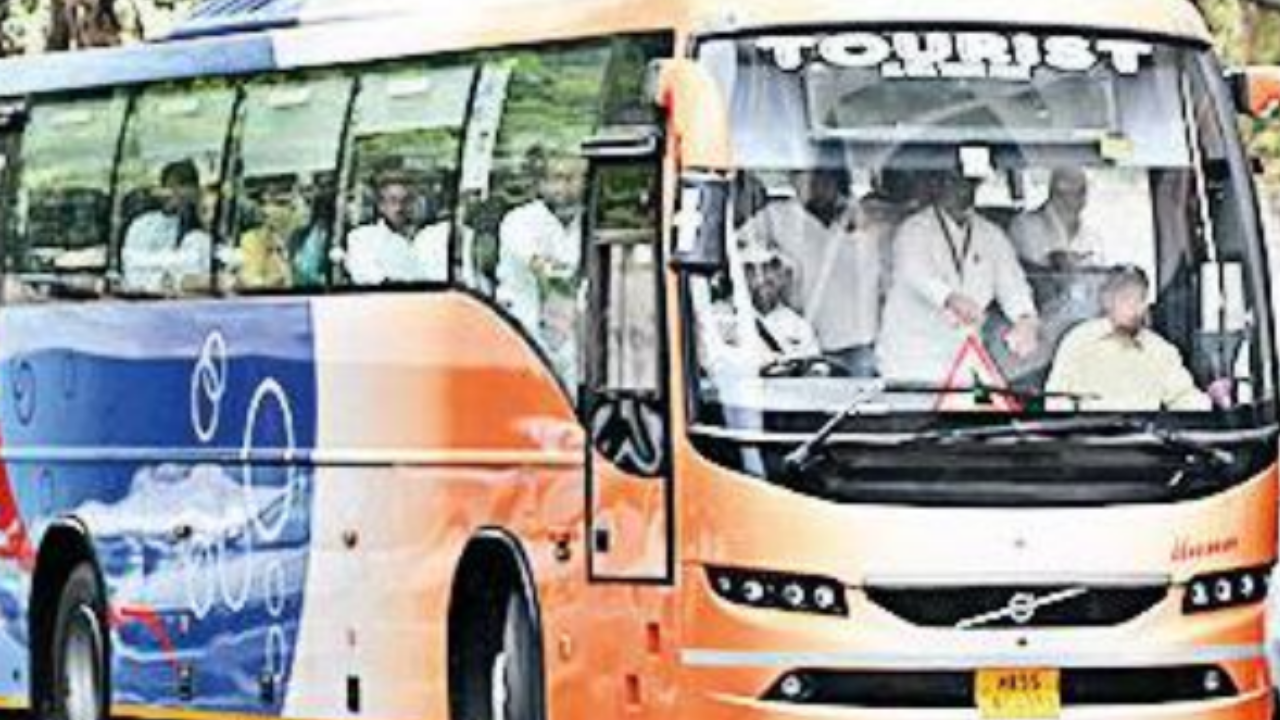 CHANDIGARH: The counting for Haryana's two Rajya Sabha seats was halted for almost nine hours after the voting closed on Friday after the ruling BJP party and independent candidate Kartikeya Sharma, supported by the BJP-JJP combine, urged the Election Commission of India (ECI) to cancel the votes of two Congress MLAs.
Uncertainty over the outcome of the complaints ended after the long delay as the ECI directed the returning officer to start counting all the polled votes in the state.
BJP and JJP, who are ruling coalition partners in Haryana, alleged that Congress MLAs Kiran Choudhry and Bharat Bhushan Batra had shown their marked ballot papers to unauthorised persons and sought cancellation of their votes on the issue.
BJP's ministers had challenged the order of returning officer R K Nandal, who had earlier in the day turned down similar allegations made by Kartikeya Sharma and his observer, JJP leader Digvijay Chautala.
As a result, counting that was expected to start at 5 pm was inordinately delayed and was expected to start closer to 1 am.
The voting started at 9 am and continued till 4 pm. The entire process was videographed apart from the box where the vote was to be marked and polled.
BJP candidate Krishan Lal Panwar is in the fray along with Maken and Kartikeya for two Rajya Sabha seats in Haryana. The vacancies were caused by the retirement of Dushyant Kumar Gautam and Subhash Chandra.
89 of 90 MLAs take part in voting
Congress candidate Ajay Maken also moved the ECI and accused both Kartikeya and the BJP of disrupting the voting and counting process for the two Rajya Sabha seats in Haryana. Seeking an early start of the counting process, he also attached returning officer Nandal's orders wherein he had claimed that he did not find any violation by the two Congress MLAs.
Even Kiran Choudhry had denied any violation of norms, saying, "I have voted for seven elections of Rajya Sabha so far. Why would I show my vote to Digvijay Singh Chautala? The video footage has been reviewed by an external observer as well."
The three parties — Congress, BJP, and JJP — had kept their MLAs well-guarded due to fear of cross-voting in the RS poll, especially after the 2016 Inkgate scandal. On Friday, 89 of 90 MLAs participated in the voting. Independent MLA from Meham Balraj Kundu announced his decision not to exercise his vote. "I would never vote for BJP-JJP candidates or their supported candidate as these parties have always worked against the poor and farmers of the state. Congress has fielded an outsider so I would not vote for them.
Since these people have made MLAs a commodity of horse-trading, I cannot betray the people of my constituency and Haryana. So, I decided not to vote for anybody," said Kundu.
INLD MLA Abhay Singh Chautala and Kundu made allegations of horse trading. Abhay went to the extent of saying that all the JJP MLAs had been fixed and accused them of having voted for consideration. JJP MLA Ram Kumar Gautam said Abhay was talking about his relatives. "JJP people (Chautalas) are his family members and he knows his nephews well. As far as I am concerned, I have voted for Kartikeya just because of his father Venod Sharma as he was instrumental in reservation for Brahmins and other castes," said Gautam.