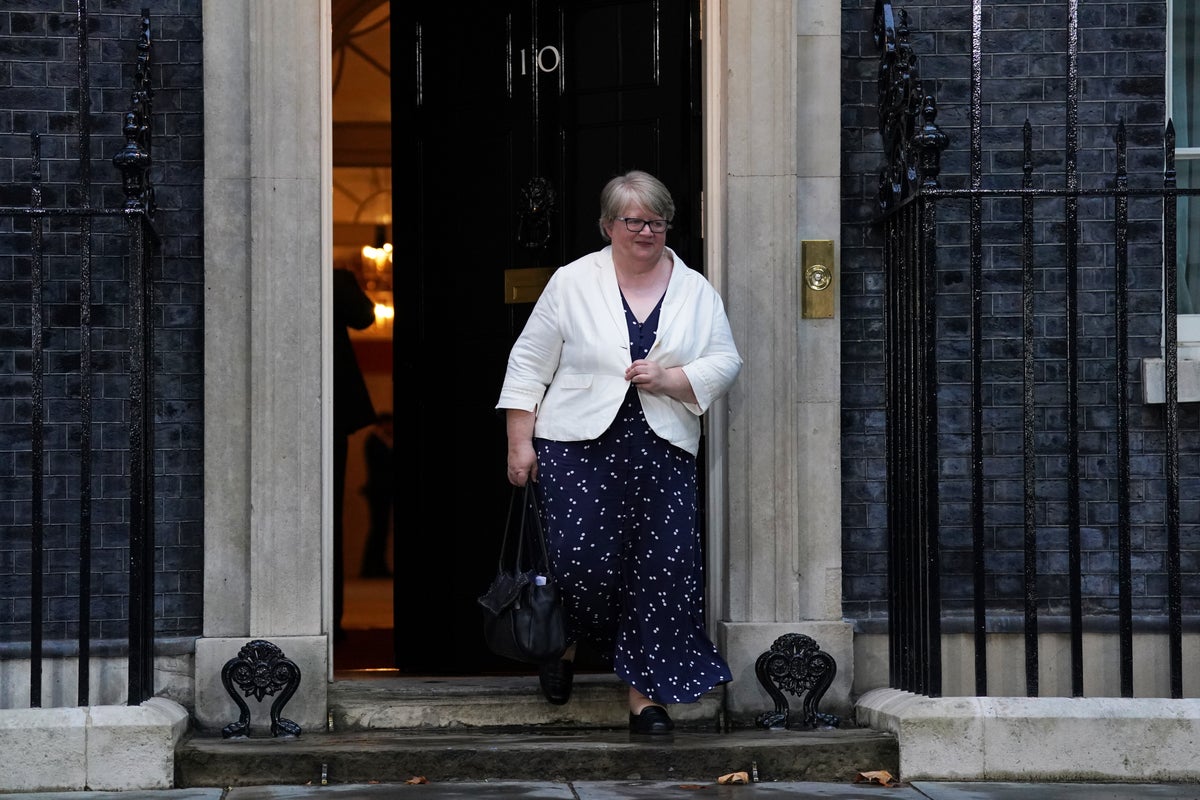 Health secretary Therese Coffey has promised a £500 million "down payment" for social care as part of plans to "rebalance" NHS and care funds.
Unveiling her new plan for the NHS Ms Coffee also admitted NHS backlogs would rise before they fall.
Speaking in the Commons on Thursday, she promised to have a "laser-like" focus on ambulance delays and said pharmacies would be able to prescribe more medications in a bid to free up GP time.
As part of her emergency plan for the NHS, the new health secretary has set a new expectation for GP practices to see patients within two weeks.
On social care she said: "This £500 million acts as the downpayment in the rebalancing funding across health and social care as we develop our longer term plans."
Conservative former health secretary, and Commons Health Committee chair, Jeremy Hunt asked Ms Coffey to "rethink this new two-week access target for general practice".
Following the frontbench exchanges, Mr Hunt said: "It is not more targets the NHS needs, it is more doctors."
Ms Coffey told the Commons it is on top of commitments to "boost the health and care workforce", and it will "sit alongside the design and delivery of our forthcoming workforce plan".
However, she did not confirm when asked by Mr Hunt whether the government would publish its long term workforce plan for the NHS before Christmas.
This comes after The Independent revealed on Wednesday the strategy has been delayed due to government "uncertainty" and a row with the Treasury over funding.
The health secretary did announce a number of other measures to boost the workforce over winter which include; extending the scheme for retired staff to rejoin the NHS, more flexible pensions, and a drive to get more volunteers.
Measures to address the escalating problem of patients waiting hours for ambulance included the creation of a volunteer "auxillary" service.
The DHSC also said it would increase the number of call handlers to 4,800 in NHS 111 and 2,500 in 999 by December 2022.
In addition to the £500 million social care discharge fund the DHSC has promised a £15 million international recruitment fund to help address shortages in the care workforce.
However, the measures for this sector falls short of calls to improve pay conditions for those working in the care sector.
Sally Warren, director of policy at The King's Fund, said: "Today's announcement contains some sound ambitions and sensible measures, but amounts to little more than tinkering at the edges. Despite the best efforts of NHS and social care staff, patients are facing a grim winter struggling to access over-stretched services. The scale of the challenge requires bolder action.
"The reinstatement of a scheme to help patients off NHS wards and into social care will relieve some of the pressure on hospitals. But social care is much more than a release valve for NHS pressures. A short-term, short-notice pot of cash is not going to help social care services to address unmet need, improve quality of care, or recruit and retain more staff."
She added measures to tackle the workforce are "too little too late to avoid an extremely difficult winter."
Plans to help address the problem of doctors retiring early over pension tax charges included flexible retirement options such as partial retirement.
To tackle the crisis within dentistry the health secretary said "there are too many dental deserts…We have already started changing the dental contract to incentivise dentists to do more NHS work and take on more difficult cases.
"We will also be streamlining routes into NHS dentistry for those trained overseas so they can start treating patients more quickly
Pharmacists will be able to prescribe certain medications rather than requiring a GP prescription under the new plan.
In answers to questions from Labour over A&E targets, Ms Coffey said she recently endured a wait of nearly nine hours in A&E as she insisted she remained committed to the target for patients to be seen within four hours.