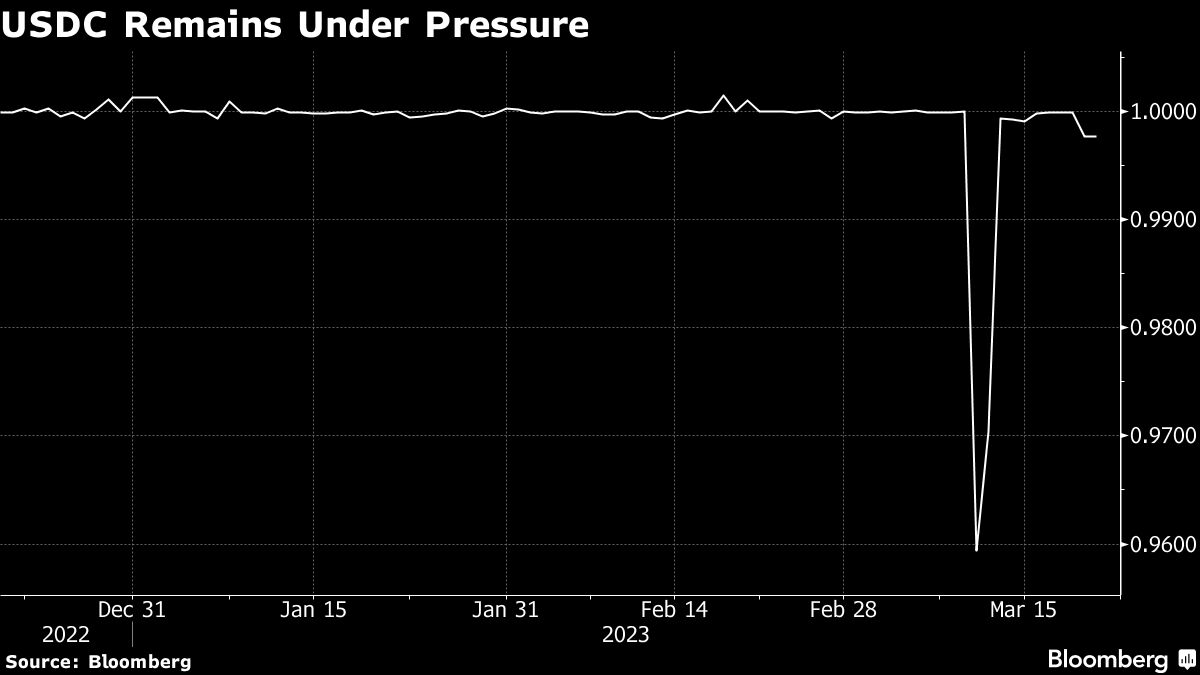 Customers are continuing to redeem Circle's USD Coin stablecoin at a greater pace than buying it even after the firm recouped deposits that were caught up in the collapse of Silicon Valley Bank.
On March 20, users redeemed $738.6 million USDC, while Circle issued less than $9 million of the token on the Ethereum blockchain, according to researcher CryptoCompare. The day before, customers redeemed $23.3 million as Circle issued $231 million on the network, data shows. Since the beginning of March, Circle burned about $12.2 billion USDC, while issuing about half as much on Ethereum, CryptoCompare found.
Circle officials didn't respond to a request for comment on redemptions.
Circle's troubles began after the shutdown of Silicon Valley Bank, where the stablecoin issuer kept $3.3 billion of its reserves. The money is supposed to back USDC 1:1 with the dollar. For about 36 hours, USDC depegged and dropped as low as 85 cents. The coin has regained its peg since Circle got the money out and transferred it to new banking partners on March 13. But USDC users have continued to dump USDC. Since March 13, investors redeemed $5.76 billion of USDC on Ethereum, while Circle has issued about $874 million of the stablecoin, per CryptoCompare data.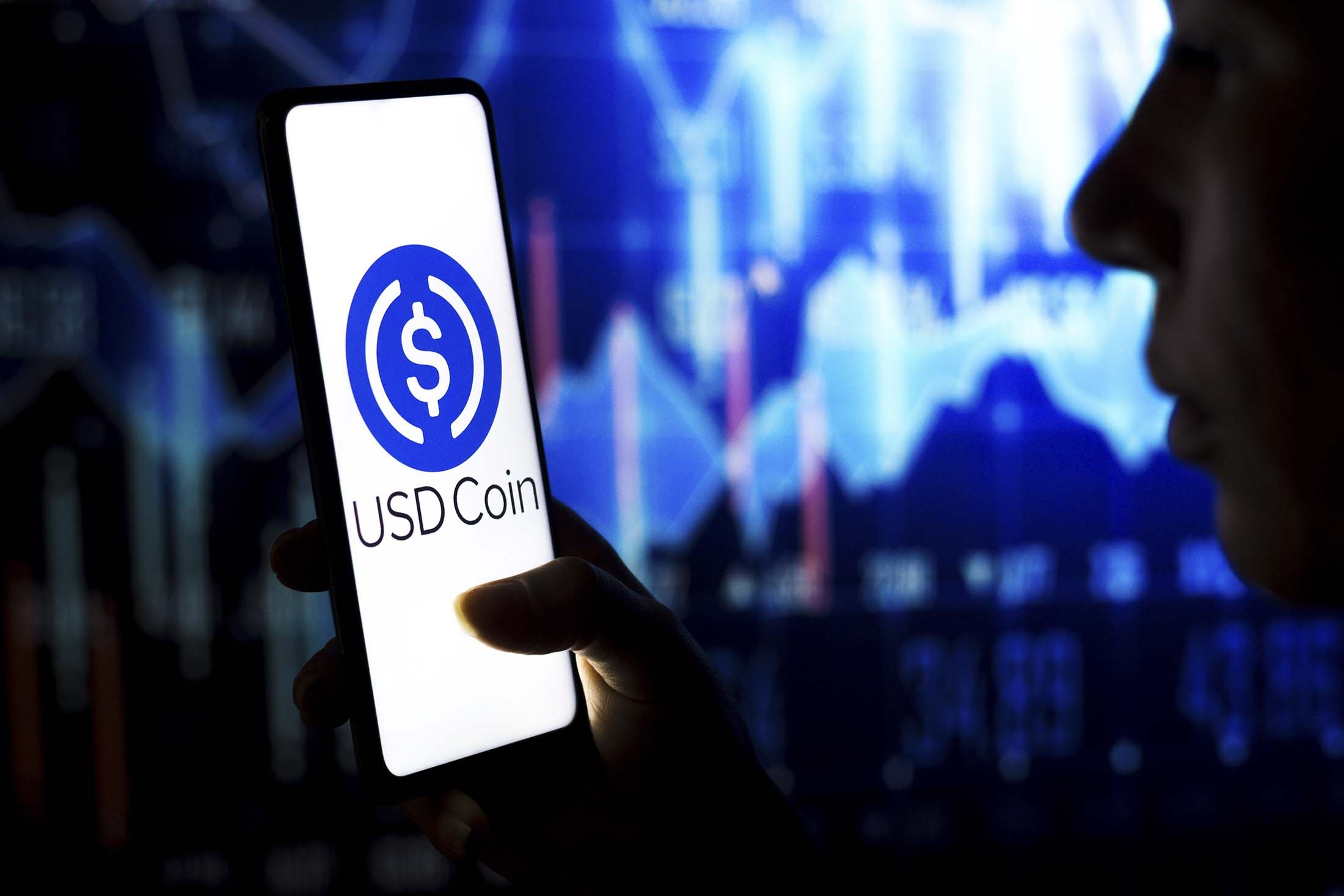 Part of the reason may have been the recent market rally. Traders typically keep funds in stablecoins during downturns, and then convert them into other cryptocurrencies when prices rise. Still, Circle has been impacted in the latest rally disproportionately. While USDC's market capitalization has shrunk 17%, to $35.3 billion since the beginning of March, its biggest rival Tether's rose by more than $6 billion. Much of Tether's increase came in the last week, after the SVB situation was resolved and the markets rallied, with Bitcoin gaining about 14% since last Tuesday.   
USDC dumping is also visible on decentralized-finance apps, which let users trade, lend and borrow coins without intermediaries. On exchange known as Curve, its so-called 3pool continues to be out of balance. The liquidity pool is supposed to hold roughly equal balances of USDC, USDT and DAI stablecoins. But since Circle's troubles began, USDT's portion has continued to be tiny, currently standing at about 9%, meaning that Tether is in demand while traders are exiting the other stablecoins. Curve pools take time to return into balance, however, said Henry Elder, head of decentralized finance at Wave Digital Assets.
"The recent concerns around the closure of banking partners looks to have led users to USDT and other stablecoins over USDC," said Jacob Joseph, an analyst at CryptoCompare. 
All of the cash held as reserve for USDC is now with Bank of New York Mellon Corp., Circle Chief Executive Officer Jeremy Allaire said in an interview with Bloomberg News last week.     
©2023 Bloomberg L.P.