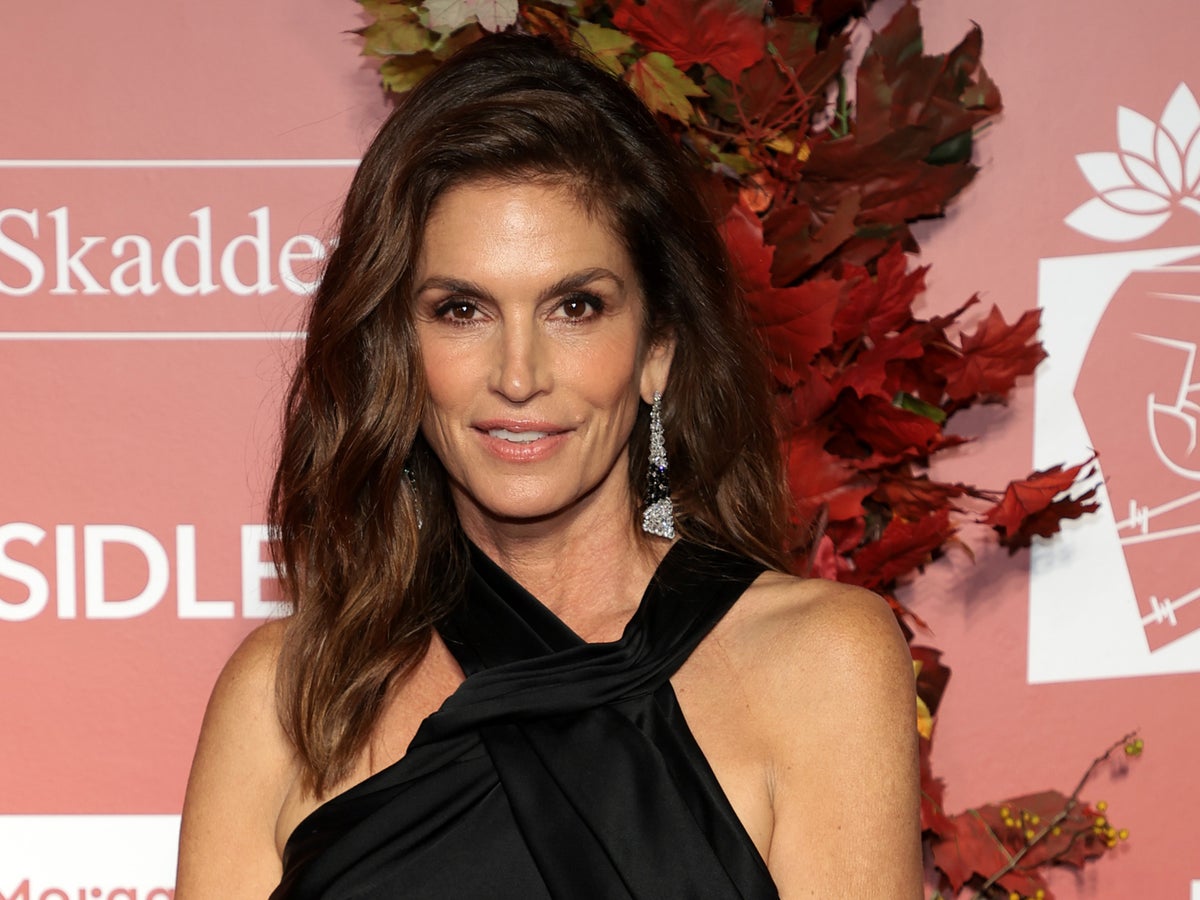 Cindy Crawford has explained why she posed nude for Playboy magazine in 1988, even after her agents told her not to.
The supermodel, 57, reflected on the early days of her career in the new Apple TV+ docuseries, The Super Models, which she appears in alongside fashion icons Naomi Campbell, Linda Evangelista and Christy Turlington. During the second episode of the show, Crawford noted that, after becoming the face of Revlon in the 80s, "things started really happening," as she was "doing the right campaigns".
However, she claimed that when she was asked to appear on the cover of Playboy in 1988, some of her peers and agents advised her against it.
"Everyone in my life at the time thought I shouldn't do Playboy," she said. "My modelling agency didn't feel that that fit into the types of jobs I should be doing. I think the brand still had a connotation to it that maybe scared some people off."
Crawford said she knew why her agency was hesitant about on the gig, given how different it was from jobs she'd had before. "I understood the platform of Playboy and what that symbolised," she explained. "It was definitely outside the normal trajectory for a Vogue model at the time."
She went on to specify that a famous fashion photographer, the late Herb Ritts, was the one who reached out to her about the project. After she recalled that she and Ritts were "really good friends" and that she "worked with" him a lot and previously "stayed at his house," she shared another reason why she wanted to pose for Playboy.
"I don't know, there was just something about it that intrigued me. So against the advice of my agents, I said 'yes,'" Crawford said, before describing the conditions she brought up to the maagazine when taking on the job.
"But I said: 'You don't need to pay me a lot of money. As long as I can have control of the images, and I wanted the right to kill the story if I don't like it,'" she recalled telling the publication.
Crawford noted that when she did the photoshoot for Playboy, she and Ritts "combined it with another trip that [they] were doing for French Vogue to Hawaii". And, according to the supermodel, the two photoshoots weren't all that different from each other.
"We'd shoot a picture for French Vogue and then we'd shoot a picture for Playboy," she said. "I mean, you almost couldn't tell which pictures were for French Vogue and which pictures were for Playboy, it was very organic and I loved them."
The actor concluded by noting that, despite what other people may think, it was ultimately her decision to pose for Playboy, and she did not feel pressured into it.
"That's the whole thing for me is, even if I make choices that other people disagree with or don't like, if they're my decisions and I have control of it, that's empowering to me," she said. "Even if it's doing Playboy. I never felt like a victim of that decision."
This isn't Crawford's first time opening up about posing for the magazine. During an interview with Net-a-Porter's PorterEdit in 2019, she acknowledged that she didn't have any regrets about being photographed nude for the publication twice, as she also appeared in a 1998 Playboy spread.
"I look back at some of my old Playboy pictures and I think: 'Why wasn't I walking around naked all the time?'" she said. "I'm not getting younger. So I want to celebrate who I am today."
She also opened up about posing nude in her fifties, and shared the candid reason why she did so in photographer Russell James' book, Angels.
"Part of the reason I wanted to do it was that I thought, at what age is being naked not beautiful anymore? Is there a sell-by date on us?" the model said. "I don't look the same as I did at 20, 30 or even 40. If we take care of ourselves, why not? Am I frolicking on the beach in a string bikini? No."
Crawford continued to explain how, to her, posing nude showcases a type of beauty that isn't typically shown in her other photoshoots.
"But there is a place where I want to feel beautiful naked, in my private life, with my husband. [Russell] was tapping into that real place – not high heels, not a lot of makeup, not coy, just a real woman who doesn't have clothes on," she said.