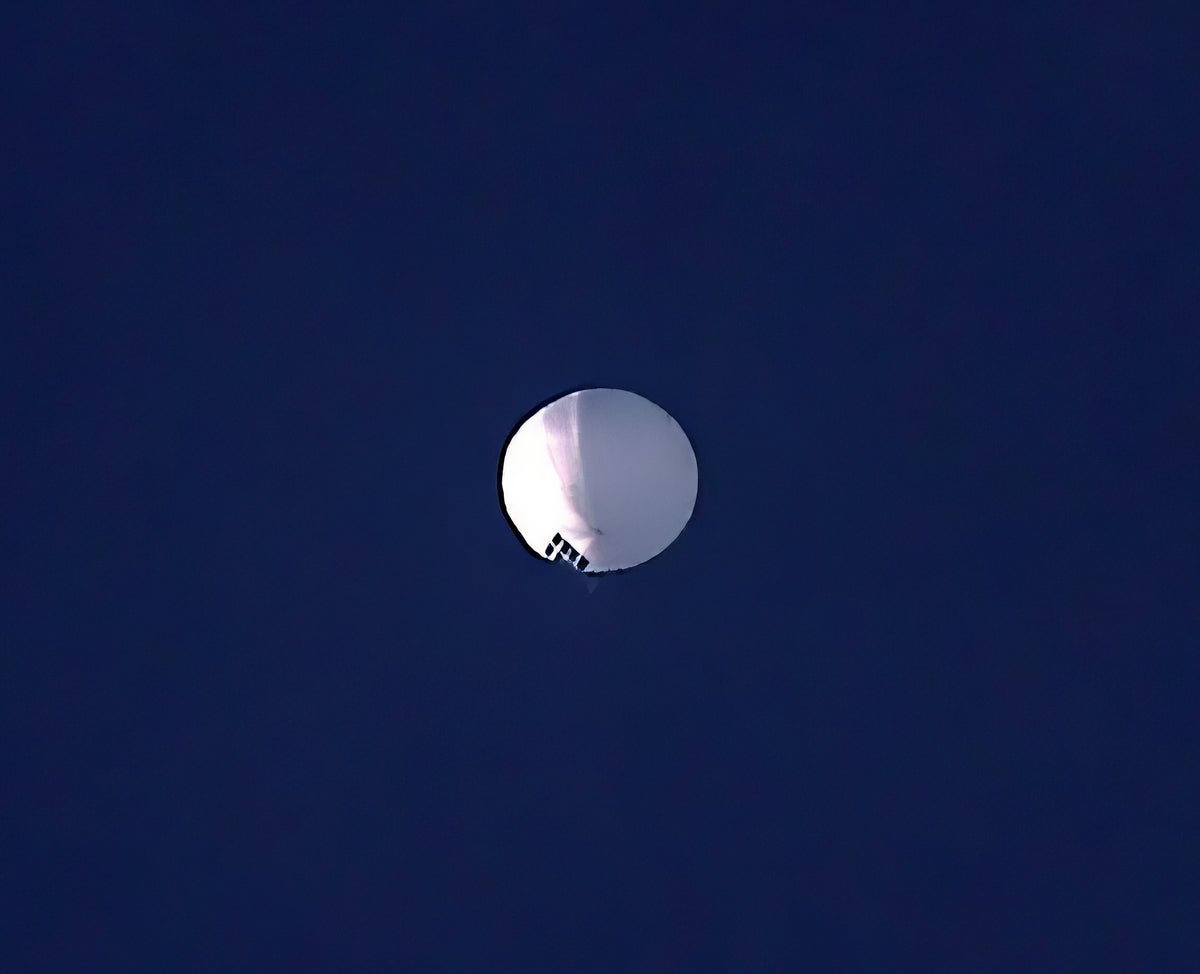 The Pentagon has dismissed China's claim that a balloon flying over US airspace was a civilian airship, and said it was confident in its earlier assessment that it was conducting surveillance.
"We do acknowledge China's statement of regret regarding this incident. We remain confident in our assessment of the situation," a senior defence official said during a call with reporters.
The defence official said the "high-altitude surveillance balloon" was "currently over the United States," and called it "a clear and unacceptable violation of US sovereignty."
The presence of an alleged Chinese surveillance craft over US airspace caused the US military to ready fighter jets and has quickly developed into a diplomatic crisis.
In response to the incident, secretary of state Antony Blinken cancelled what was to be his first trip to Beijing this weekend, which was aimed at addressing numerous points of contention between the two countries, among them trade disputes, Taiwan and Chinese economic influence in the United States.
The crisis began on Thursday when the Pentagon revealed it was tracking a suspected Chinese surveillance balloon spotted over American airspace, following numerous sightings from residents on the ground.
In response, China's foreign ministry claimed the aircraft, which has been spotted flying over the western United States, was a "civilian airship" that had blown off course due to wind.
"The Chinese side regrets the unintended entry of the airship into US airspace due to force majeure," the Chinese foreign ministry said in a statement, using a legal term used to describe events beyond one's control.
It added that the airship was being used for "research, mainly meteorological purposes" and had "limited steering capabilities."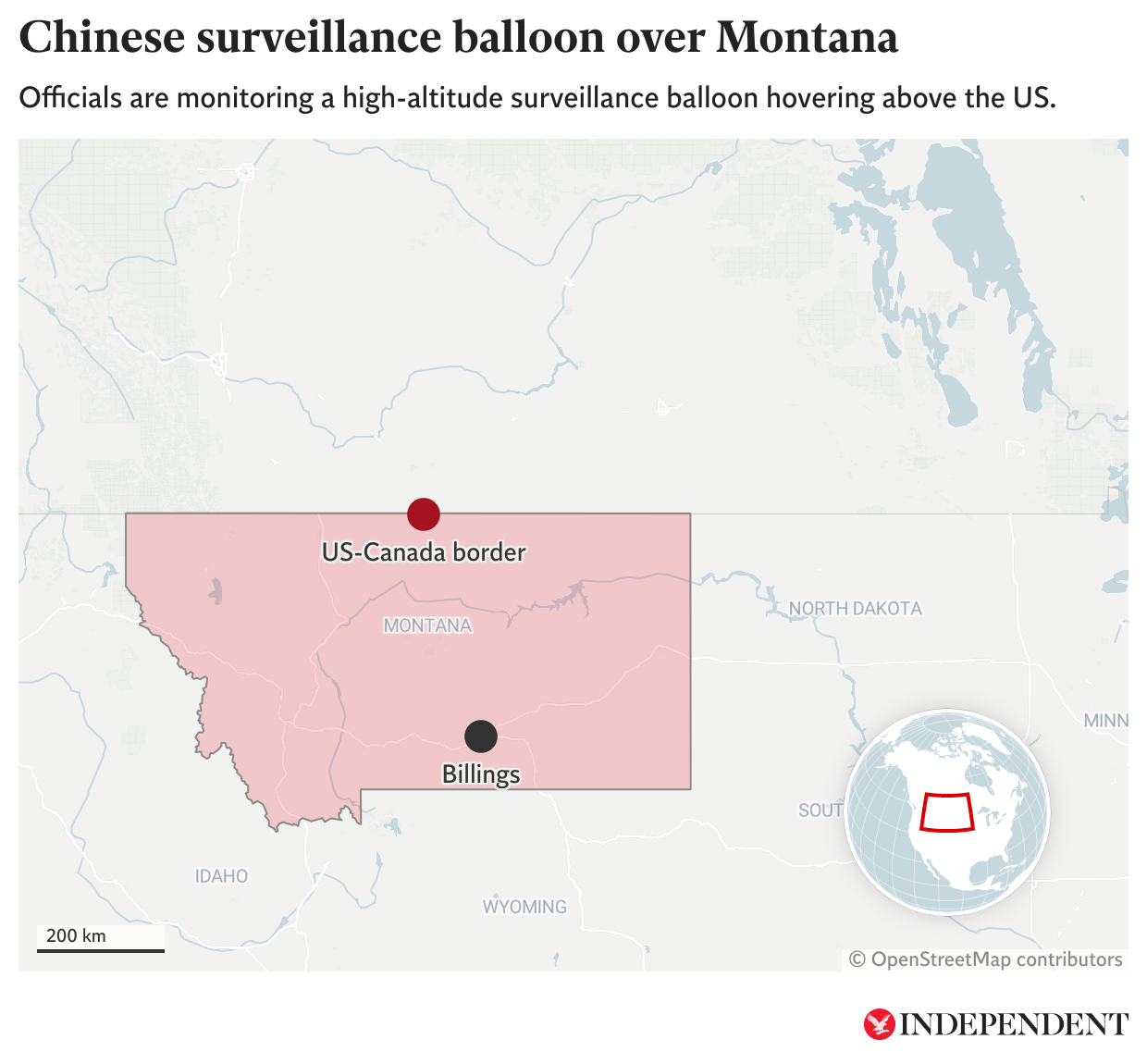 A senior US defence official told reporters in a briefing on Thursday that the Pentagon had "very high confidence" the object was a high-altitude balloon conducting surveillance near "sensitive military sites," the Associated Press reported.
The balloon was spotted by residents of Billings, Montana, a little over 200 miles from a nuclear missile silo field at Malmstrom Air Force Base.
The official said President Joe Biden had been presented with options to shoot down the aircraft, but that he decided against the measure because of the danger to civilians on the ground caused by falling debris.
Pentagon press secretary Brig. Gen. Patrick Ryder said on Thursday that the balloon was "travelling at an altitude well above commercial air traffic and does not present a military or physical threat to people on the ground."