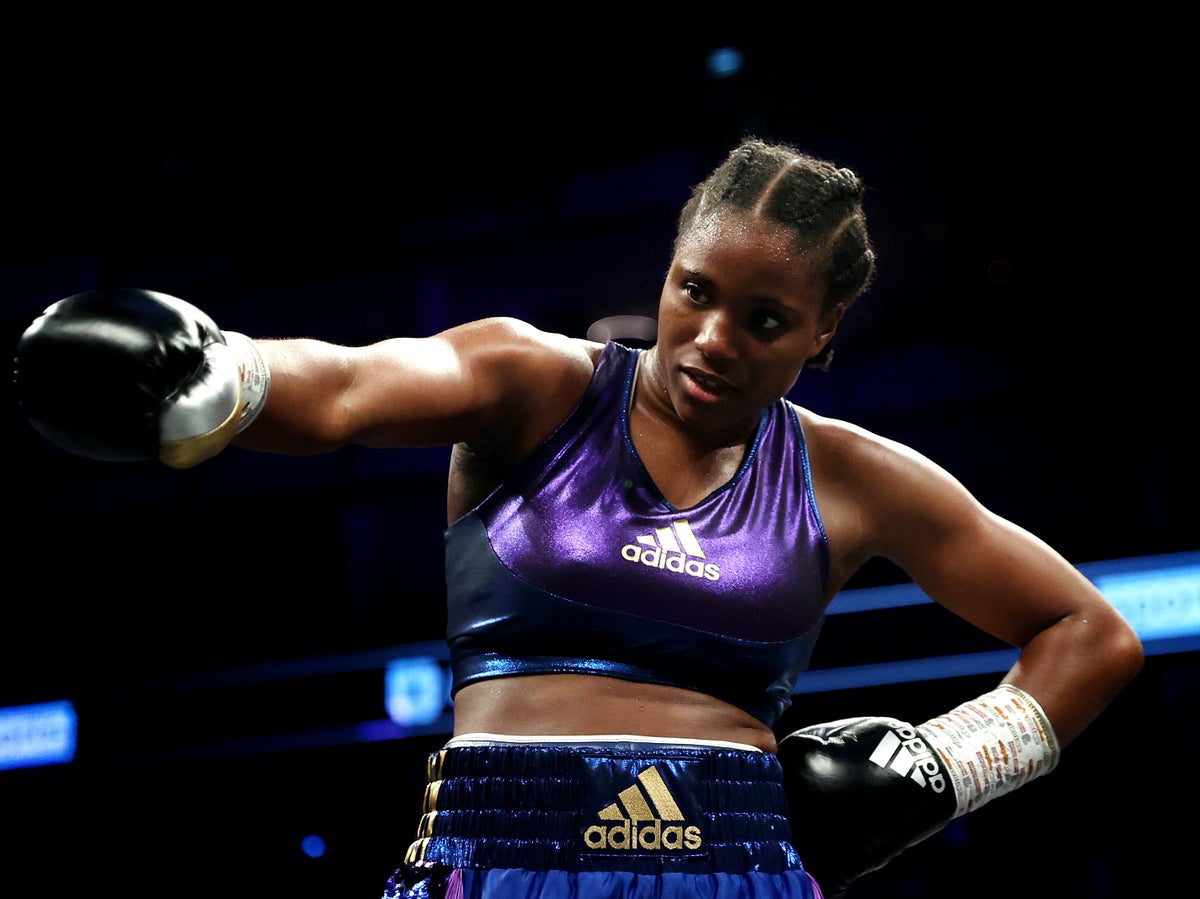 "Oh, so you're Daniel Dubois' brother," said Freddie, a coach at Repton Boxing Club, looking down to meet the gaze of the nine-year-old standing before him. "What's your name?"
Nerves reduced the reply to a whisper: "Caroline..."
"What? Say that again."
"Colin."
Thankfully for Caroline Dubois, it did not take her long to shed the pseudonym of Colin Dubois, and – 13 years on – she is now also shedding the tag of 'Daniel Dubois' sibling'.
Now 22, Caroline is in the fledging stages of a professional career that she hopes will forge her into a world champion. Since making her pro debut almost exactly a year ago, the Briton has already gone 6-0. Only her first opponent heard the sound of the final bell; the rest have all wilted well before that moment, under the severe pressure that Dubois applies.
And while her older brother is perhaps closer to achieving his world-title aspirations at heavyweight, his sister is in a rapid pursuit of gold at lightweight. Such a scenario was beyond comprehension when the younger Dubois first entered Repton Boxing Club in east London.
"When I first started, there were no female boxing clubs or any that really allowed girls," Dubois tells The Independent. "If they did, they were more just to get fit, there was no sparring or stuff like that. I joined my brother's club, and when I went there the first time, my dad was telling me they don't allow boys. He was saying it in a joking way, so I couldn't tell if he was serious or not, but I noticed there were only boys there – no mums. There was a serious atmosphere. So, I thought, 'Okay, maybe dad is telling the truth.' I had to go in there and pretend my name was Colin, pretend I was a boy for maybe six months.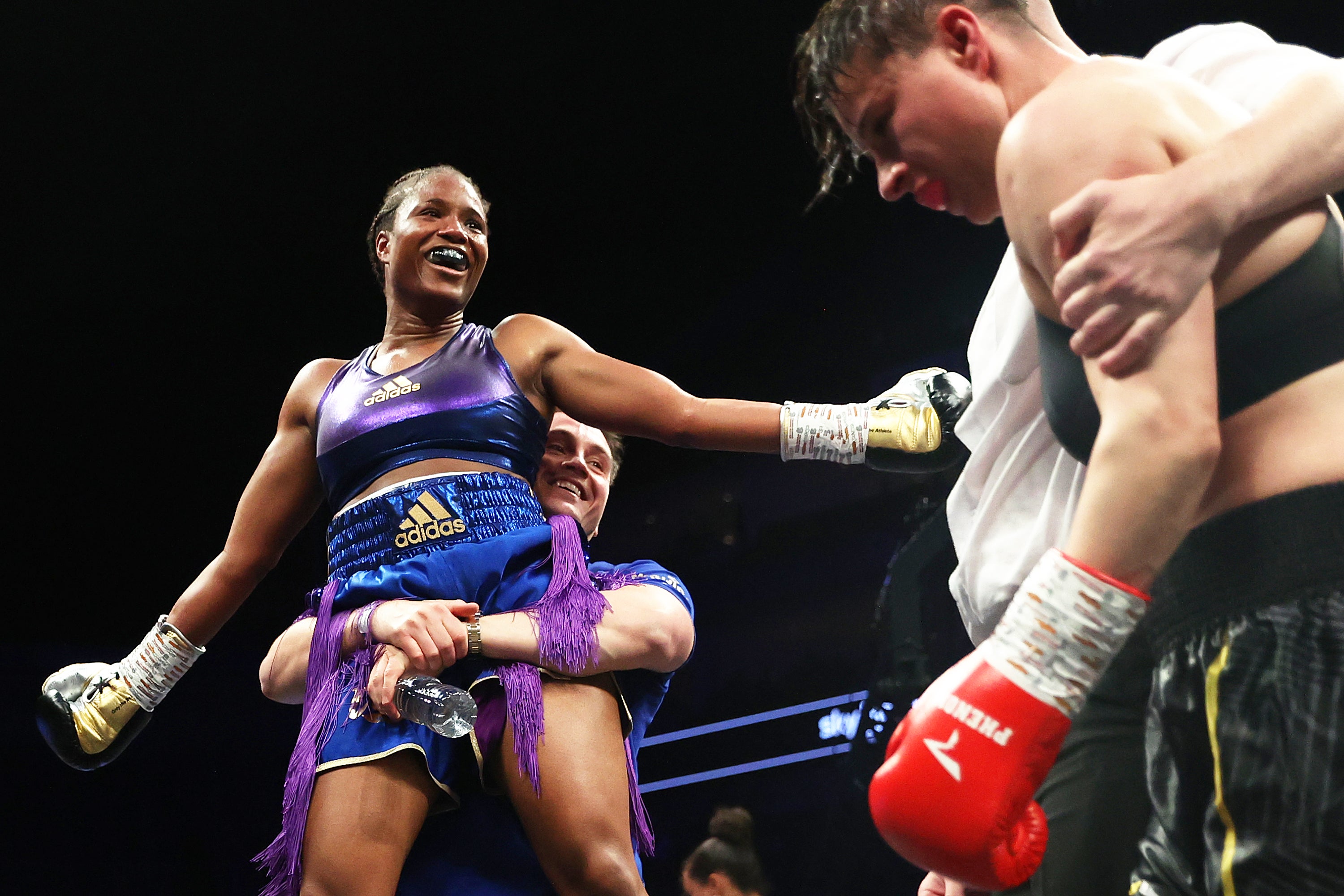 "I was so young that I wasn't thinking so deeply into it. I just remember being the only girl at any of the clubs I was at, for a long time. I started boxing at nine years old, and I didn't even get to spar a girl until I was 13. it never bothered me much. It was so normal for me to be in a boys' club, sparring the boys."
But, as Dubois puts it, boxing is experiencing a "massive change", a surge in interest in the women's side of the sport, to the extent that there may soon be no sides – just one sport. Katie Taylor, Amanda Serrano, Claressa Shields, Savannah Marshall, Alycia Baumgardner and Mikaela Mayer have been central to this seismic shift in recent years, and Dubois is now exerting an influence in the UK as well.
"Every now and again, when people like you say things like that, I realise it," Dubois says. "The change for me from just being a female fighter training at the gym to being someone who's considered a role model – someone young girls and boys look up to – is just crazy. It happened overnight. Definitely now as I've got older, I realise how hard it was at the start. But I'm thankful that when you're a kid you're so light-headed, because if I took it so seriously and took it to heart when people said to me, 'Girls shouldn't box,' maybe I wouldn't be here today.
"As the years go on, there's going to be a massive change. In fact, the change is happening now. If you go into any club in England now, there's girls at every level – young girls, grown women."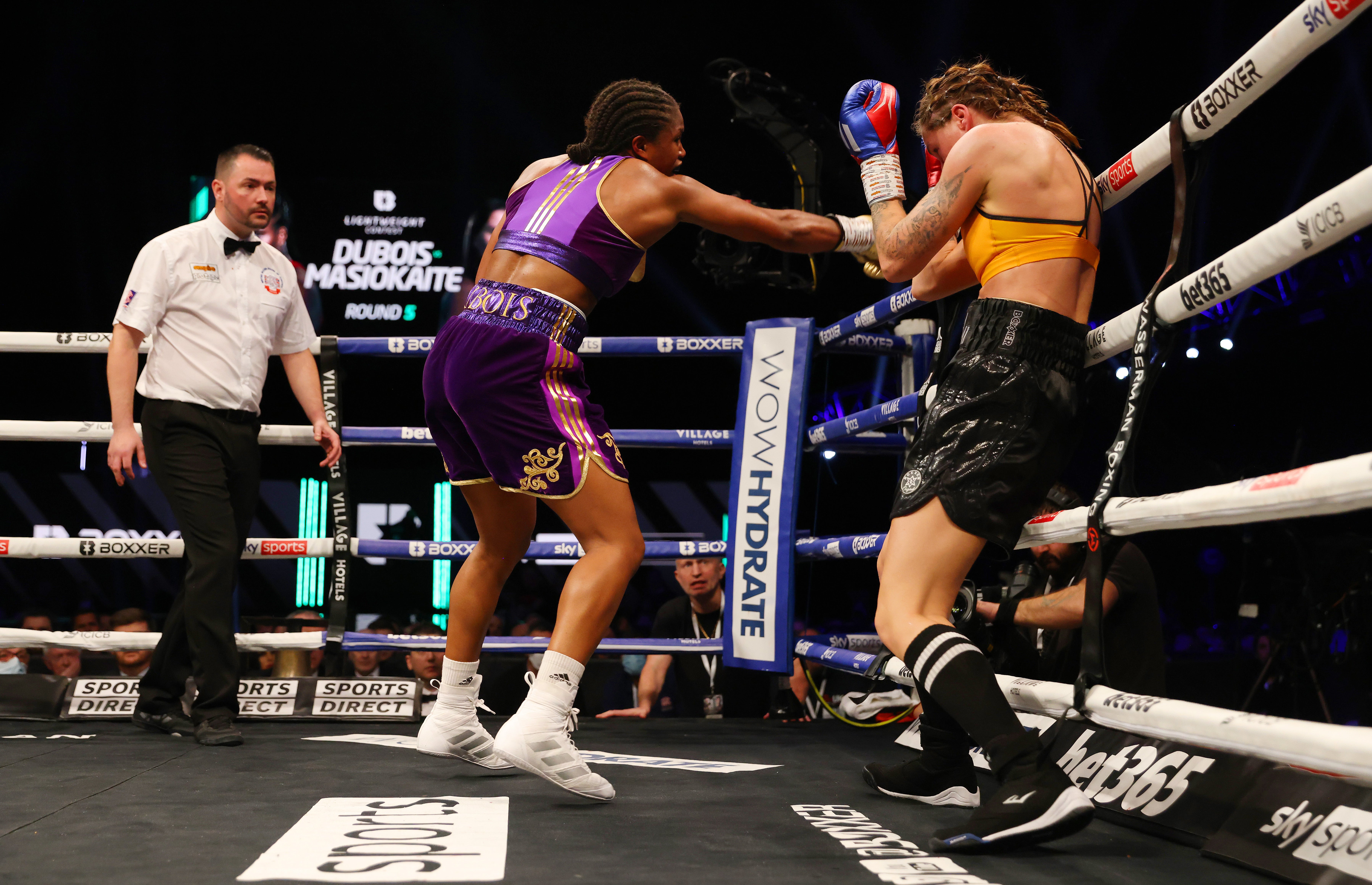 Dubois was once one of those young girls – the only one, in fact, in the clubs that she would enter; now she is the grown woman looking to turn her heroes into rivals, in another testament to the growth of women's boxing. Taylor in particuar, as the undisputed champion atop Dubois' division, is a fighter whom the 22-year-old looked up to; now Dubois wishes to look across at the Irishwoman, in the ring and under the lights.
"A lot of the girls at the 2012 Olympics, I've followed their careers religiously," she says. "It gave me my first chance to have a role model. Katie Taylor and Natasha Jonas, I remember their fight at the 2012 Olympics; it was that fight that sold [it to] me. If not for that, I wouldn't have any direction for where I wanted to go. Shields, too, and the 2016 Olympics; Mayer, Baumgardner.
"I'm so grateful that I had those girls to look up to, and I still look up to them. The craziest thing is that I definitely see myself getting in the ring with some of these girls. And I don't just wanna get in there and compete, I want to beat them."
Dubois has reason to believe that her dream match-ups will indeed materialise. The last two years have exhibited the willingness of top women's fighters to wage war inside the ropes. Taylor vs Serrano, Shields vs Marshall and Baumgardner vs Mayer all stood out as some of the best bouts of 2022. Meanwhile, these stars' male counterparts continue to frequently miss out on the biggest contests.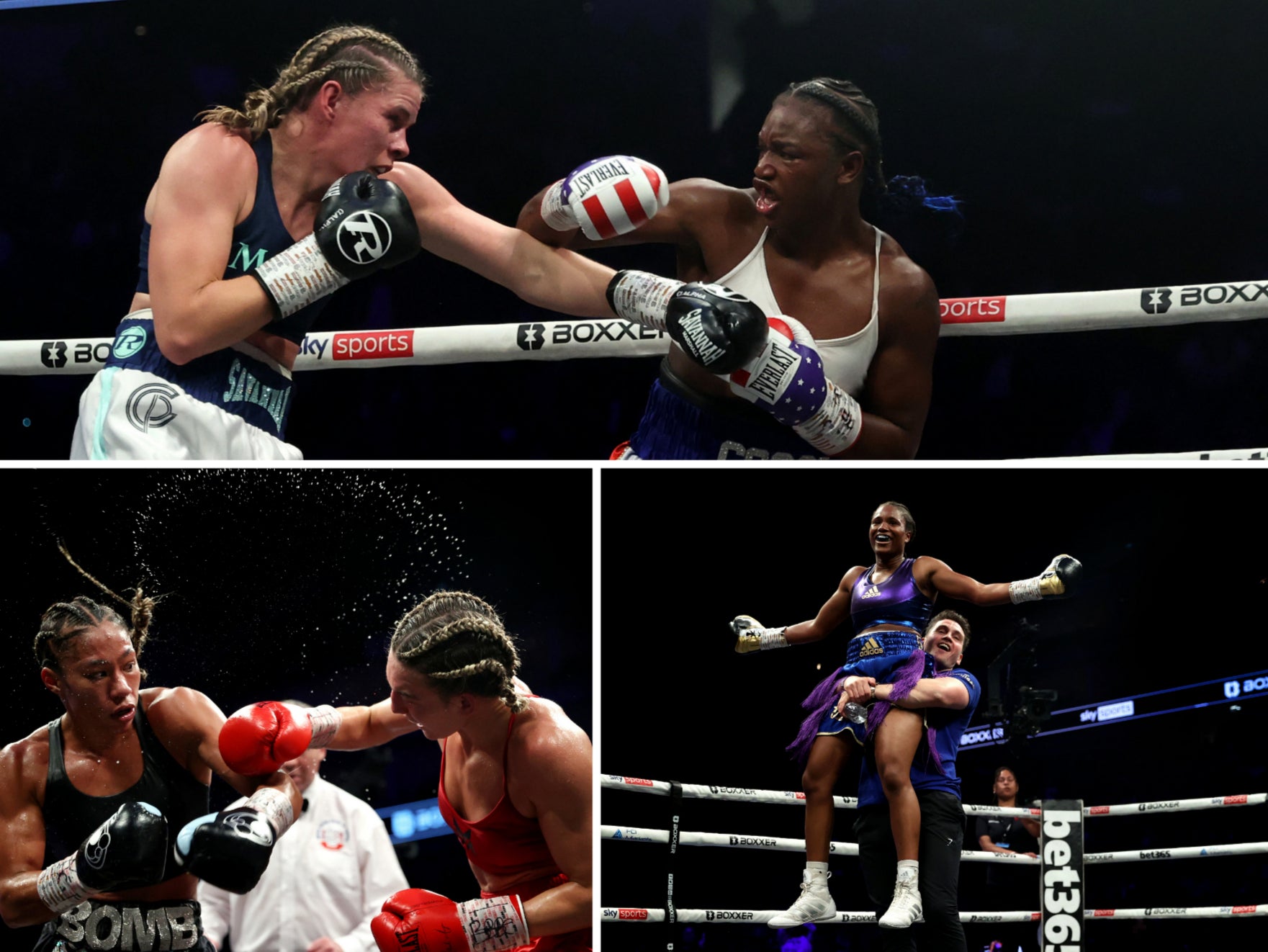 "I feel like we have a chip on our shoulder a bit more than the men," Dubois suggests. "For so long we've been fighting on small shows; if you listen to Serrano's story, she was a multi-division world champion and she was fighting for $5,000 – it's a joke.
"I remember [American promoter] Bob Arum saying a female fight will never sell. Shakur Stevenson and Oscar Valdez fought on the same night as Taylor-Serrano, and he said they should move the women to another night because they were never gonna make money. It sold out, but then the women couldn't turn up to a sold-out arena and not go at it; they had to have a proper dust-up to shut up all the people doubting them."
Fight by fight, Dubois and her peers are drowning out the voices of doubters.
Click here to subscribe to The Independent's Sport YouTube channel for all the latest sports videos.