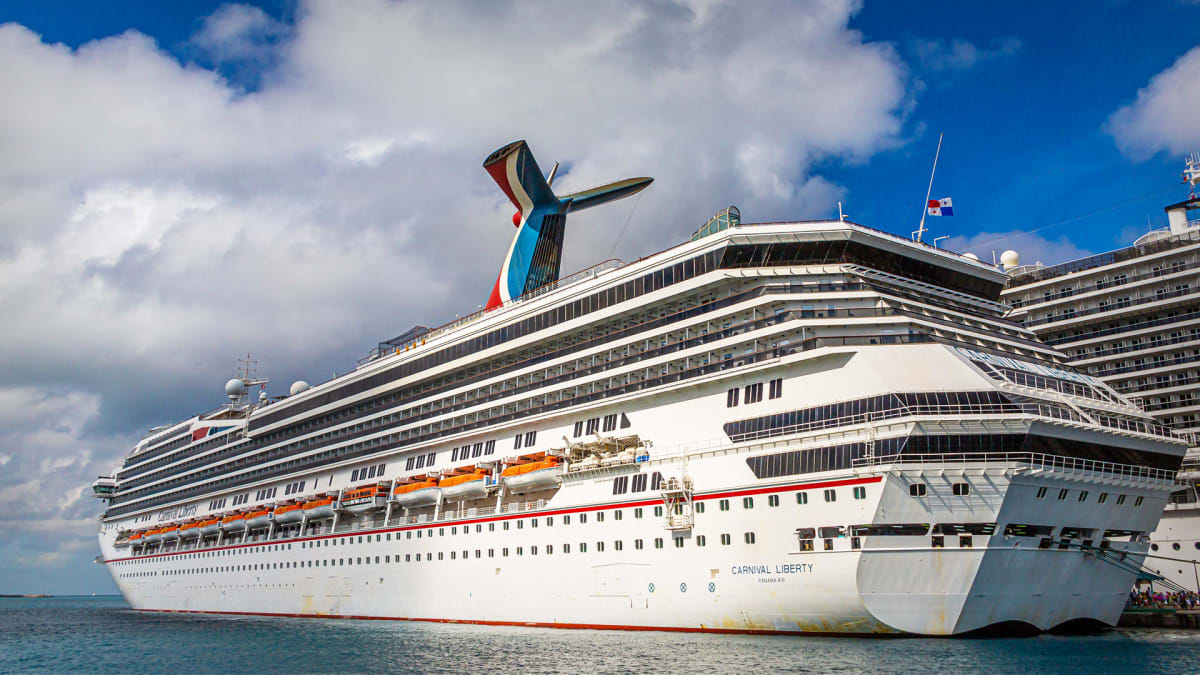 Cruise ships don't allow people to smoke marijuana on board, just as they're not allowed to smoke it in concert venues. 
The rules are in place and some people get in trouble for breaking them, but the entire room still smells like pot.
The aroma won't cover an entire cruise ship, but anyone who recently has walked around the pool deck after dark on a Carnival Cruise Line or Royal Caribbean (RCL) vessel likely detects that smell. 
Both cruise lines have a zero-tolerance policy for anyone bringing marijuana on their ships, and social media has shown people who've been kicked off for violating it. But the companies also haven't gone out of their way to enforce the rules.
DON'T MISS: Most Carnival and Royal Caribbean Customers Face New Fees
That seems to be changing at Carnival Cruise Line (CCL), which recently stepped up some of its onboard safety measures. Those efforts are not just about curtailing marijuana smoking on board; the cruise line also appears to be addressing other safety issues.
The key issue, however, appears to be keeping marijuana off its ships. That confuses some passengers, especially the ones who come from states where recreational use is legal. 
But the cruise lines, including Carnival and Royal Caribbean, abide by federal law when it comes to drug issues. And pot is still illegal at the U.S. federal level.
In addition, the cruise lines must also obey the laws in the ports of call they stop in. Many of these ports also ban marijuana and will detain passengers caught with it.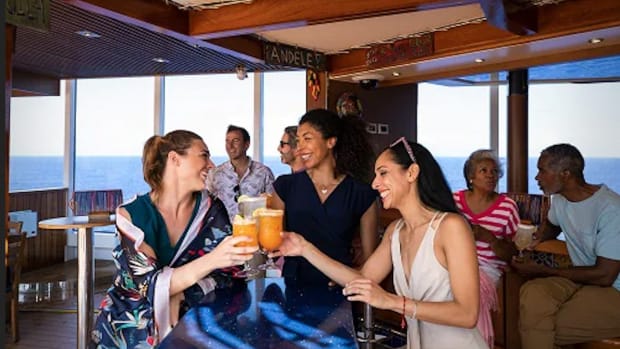 Carnival Adds Drug-Sniffing Dogs
Carnival has added drug-sniffing dogs to its terminals, and they will be found on some ships. The cruise line is the first one to make this move (or at least to publicly disclose it).
"Over the past year we have implemented several initiatives in response to many of the behaviors seen across travel and many other sectors – including amusement parks, airplanes, retail stores and sporting events," a Carnival spokesperson emailed to TheStreet. "Additional K-9 narcotics dogs at terminals and on ships is one such measure." 
Carnival has made clear that drug-sniffing dogs may appear on your cruise.
"The K-9s are part of our security team and are deployed to various locations, so guests may very well see them at terminals, destination ports, or on board, and their deployment could change at any time," the cruise line said.
Carnival has been communicating this security change to passengers via a video that plays in their staterooms. 
The cruise line clearly wants to inform passengers that bringing marijuana onboard won't be tolerated, and the dogs are an overt reminder that people who break that rule will be caught and sanctioned. A violator faces a $500 fine and removal from the ship or denial of the right to board.
Carnival Also Added a Curfew
Over the past year Carnival has faced some bad publicity due to social-media videos of onboard fights. The cruise line has added more security personnel to all its ships and has tightened some policies.
Last fall, the cruise line changed its on-board rules for passengers ages 17 and under.
"Guests 17 years of age and under who are not accompanied by an adult in their traveling party [who is] 21 years of age or older must be clear of all public areas by 1 a.m.," the cruise line said on its website.
Royal Caribbean has long had a similar youth-curfew policy.
CCL has also begun requiring passengers of all ages to acknowledge a code of conduct before they board the cruise line's ships. Carnival President Christine Duffy talked about these measures in a recent video.
"We've all seen the news coverage and social media posts of people behaving badly," she said, before listing all the places that happens and acknowledging that bad behavior can be an issue on cruise ships, too.
"My colleagues and I have been reviewing and updating security procedures, providing additional training to our crew, and enhancing guest communications to support the behaviors we expect on our ships," she shared.  
Receive full access to real-time market analysis along with stock, commodities, and options trading recommendations. Sign up for Real Money Pro now.