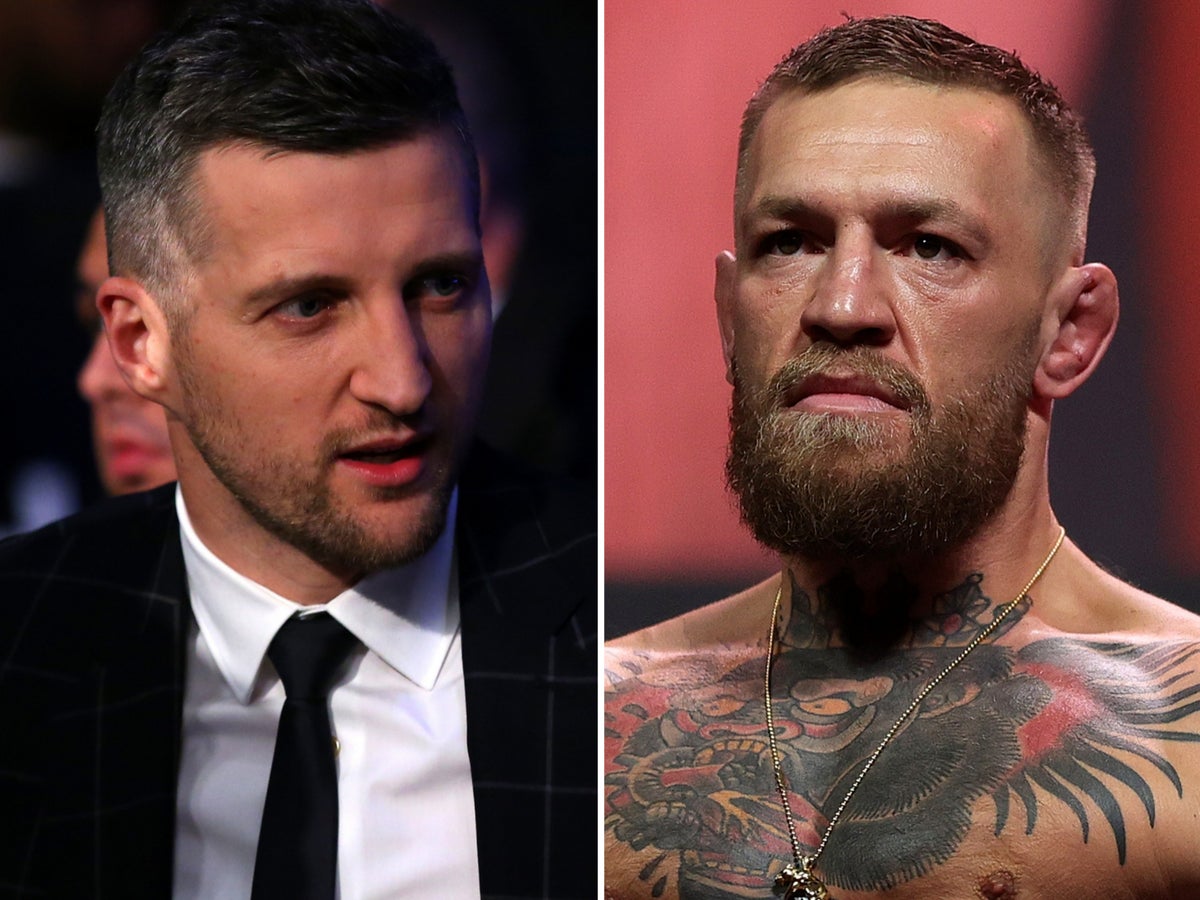 Carl Froch has claimed that he would not only beat Conor McGregor in a boxing match but also in a mixed martial arts contest.
Ex-boxer Froch, 44, has not fought since retiring as unified super-middleweight champion in 2014, while former UFC champion McGregor is preparing for his first bout since July 2021.
In his most recent outing, McGregor, 34, suffered a broken leg in a second straight loss to Dustin Poirier, and the Irishman is now set to face Michael Chandler later this year.
Froch has repeatedly called out McGregor for a boxing match in recent years, much to the latter's annoyance, and the Briton said on his YouTube channel on Wednesday (29 March): "Conor McGregor might give me a few small problems, but he's too small. I wouldn't train much for [him].
"If I'm fighting Conor McGregor in the cage, I'd train harder, because I'd fight Conor McGregor in the cage. I could be getting myself in trouble here or into a position I can't wiggle out of, but I think I'd take him on in the cage.
"Is that ridiculous? [...] He's too small."
McGregor responded on Twitter with a laughing emoji, before tagging boxing promoter Eddie Hearn and writing: "Get this signed up lad."
Froch competed at 168lbs throughout his professional career. Meanwhile, McGregor has held titles at 145lbs and 155lbs and has fought at 170lbs multiple times.
However, MMA fighters typically cut much more weight than boxers, meaning McGregor's fight-night weights have in fact been greater than those listed above. Furthermore, the Irishman has bulked up significantly since his last fight.
McGregor's fight with Chandler, a fellow ex-lightweight champion, has been rumoured to take place at 170lbs.
Click here to subscribe to The Independent's Sport YouTube channel for all the latest sports videos.