Britain can 'live with the virus', says Boris Johnson as Whitty warns of difficult winter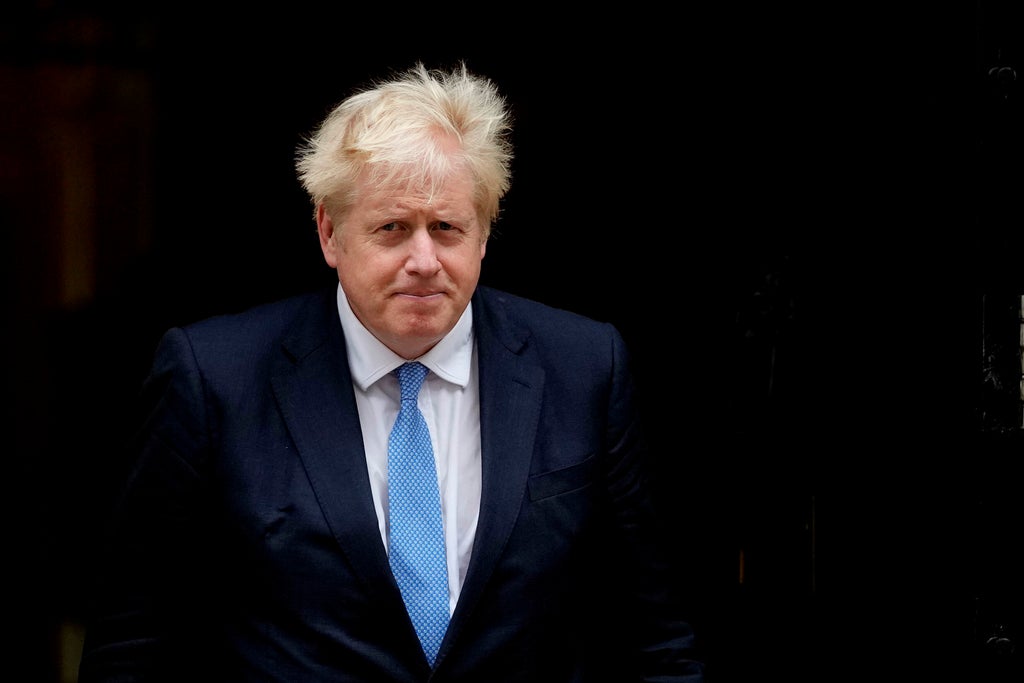 Boris Johnson will on Tuesday declare that Britain can "live with the virus", as he sets out plans for a winter without lockdowns despite concerns over mounting pressure on the NHS and schools, saying that such measures will only be used "as a last resort".
The prime minister's claim comes just a day after chief medical officer Chris Whitty warned of a difficult winter for the health service along with disruption to education, and said that "anybody who believes that the big risk of Covid is now all in the past … has not understood where we're going".
Public health experts responded with horror to the message that is to be sent out by the PM in his winter plan for coronavirus. The plan will include the rollout of single-dose vaccinations for 12- to 15-year-olds, alongside booster jabs for older people – probably from 50 years of age – but will also state that mitigation measures, such as mandatory masks, Covid passes and new lockdowns, are being kept "in reserve" for use only in the event of a sharp new spike in cases.
Speaking ahead of the formal announcement of the plan, which will be made in a statement by health secretary Sajid Javid to the House of Commons, Mr Johnson said that the UK's successful vaccination programme was the key to the UK being able to return to a more normal life.
"The pandemic is far from over, but thanks to our phenomenal vaccine programme, new treatments and testing, we are able to live with the virus without significant restrictions on our freedoms," said the prime minister.
The plan will set out "a clear plan for the autumn and winter, when the virus has a natural advantage, to protect the gains we have made", he said.
Epidemiologist Deepti Gurdasani, of Queen Mary University London, told The Independent the PM's comments "betray a complete lack of understanding of public health", asking: "How are we going to live with a surge which is already producing 1,000 deaths a week and 1,000 admissions a day, and when the A&E departments are already full even before the winter has begun?
"Yes, we are in a much better position because of the vaccines, but right across Europe there are countries with similar vaccination rates – or lower vaccination rates – that have far fewer cases and lower hospitalisation rates because they are willing to accept the simple mitigation measures, on things like ventilation and mask-wearing, that we are doing nothing on.
"There are going to be people dying this winter and there are going to be health staff being burnt out by the pressure, and the ones who suffer most will be the vulnerable and elderly and ethnic minorities. That is what living with the virus means."
Public health professor Gabriel Scally, of the University of Bristol, told The Independent he was "deeply worried by a government that seems to think there is an acceptable level of deaths".
"Everything seems to have moved to being optional, rather than part of an organised plan to get the virus under control and potentially eliminated, as we do with all other dangerous and infectious diseases," said Prof Scally. "If a new disease came along that was causing 1,000 deaths a week, we would be doing absolutely everything to stop it, but it seems that because we have already lost 160,000 people, we have been lulled into thinking that this is acceptable."
The announcement of the winter plan comes a day after the chief medical officers (CMOs) of the four nations of the UK – including Prof Whitty – cleared the way for all teenagers to receive one dose of the Pfizer vaccine. The independent Joint Committee on Vaccination and Immunisation (JCVI) will consider emerging international data before deciding whether this age group should also receive second doses, but this will not be before the spring term.
Around 3 million children aged 12-15 are now expected to receive the jab in school assembly halls and gyms or at GP surgeries, starting as early as next week.
Although the move overturns a decision by the JCVI not to approve universal jabs, the committee's chief Wei Shen Lim insisted there was "no conflict", as his independent panel was looking at health issues only, while the CMOs took into account the wider harm done to children by disruption to their education.
Prof Whitty said it had been a "difficult decision" to make, after the JCVI said that the balance between the benefit from vaccines and the risk of side effects was "marginal". But he said the CMOs would not be recommending the jabs "unless we felt that benefit exceeded risk".
"What we're not trying to do is say to children, 'you must, must, must, must, must'," he said. "What we're saying is that we think, on balance, the benefits, both at an individual level and in terms of wider indirect benefits to education – and through that to public health – are in favour, otherwise we would not be making this recommendation."
Parental consent will not be required if the child is considered competent to make a decision by themselves, but Prof Whitty said that in the "great majority" of cases, children and their parents come to the same decision.
However, he warned that extending the vaccination programme did not mean that the threat from Covid-19 was over.
"Anybody who believes that the big risk of Covid is now all in the past, and [that] actually it's too late to be making a difference, has not understood where we're going to head as we go into winter, when there will continue to be challenges, and there will continue to be pressure on the NHS, and there will … continue to be disruption to education from Covid," he said.
As Mr Johnson prepared to unveil his winter plan, latest official figures showed 61 deaths and 1,076 hospitalisations reported on 13 September. The total of 987 deaths in the UK over the past seven days was 25 per cent up on the previous week, while weekly hospital admissions with Covid rose by 5 per cent to 6,917 over the same period.
However, positive tests for the virus over the seven-day period fell by 8.4 per cent to 241,644, at a time when schools in England were returning and many workers were returning to the office.
Downing Street sources said that the number of deaths and hospitalisations had remained "relatively stable" over the past month.
And Public Health England analysis suggested that two doses of vaccine had led to the prevention of 24,702,000 infections and 112,300 deaths over the eight months to 27 August.
The decision to vaccinate teenagers was broadly welcomed.
Aris Katzourakis, a professor of evolution and genomics at Oxford University, said he was "glad the decision to go ahead with one dose has been agreed", but added: "I will never understand why it took so long to get there, and I hope this signals a change in direction, to take adolescent vaccination a lot more seriously and to quickly move to full coverage like other countries have done quite some time ago."
Teaching unions warned that turning school halls into vaccination centres could disrupt learning.
"Schools are not medical centres, and while it might be convenient to administer the rollout of vaccinations for 12- to 15-year-olds on school sites, teachers and headteachers already have an important and demanding job to do, from which they should not be distracted," said the general secretary of teachers' union NASUWT, Patrick Roach.