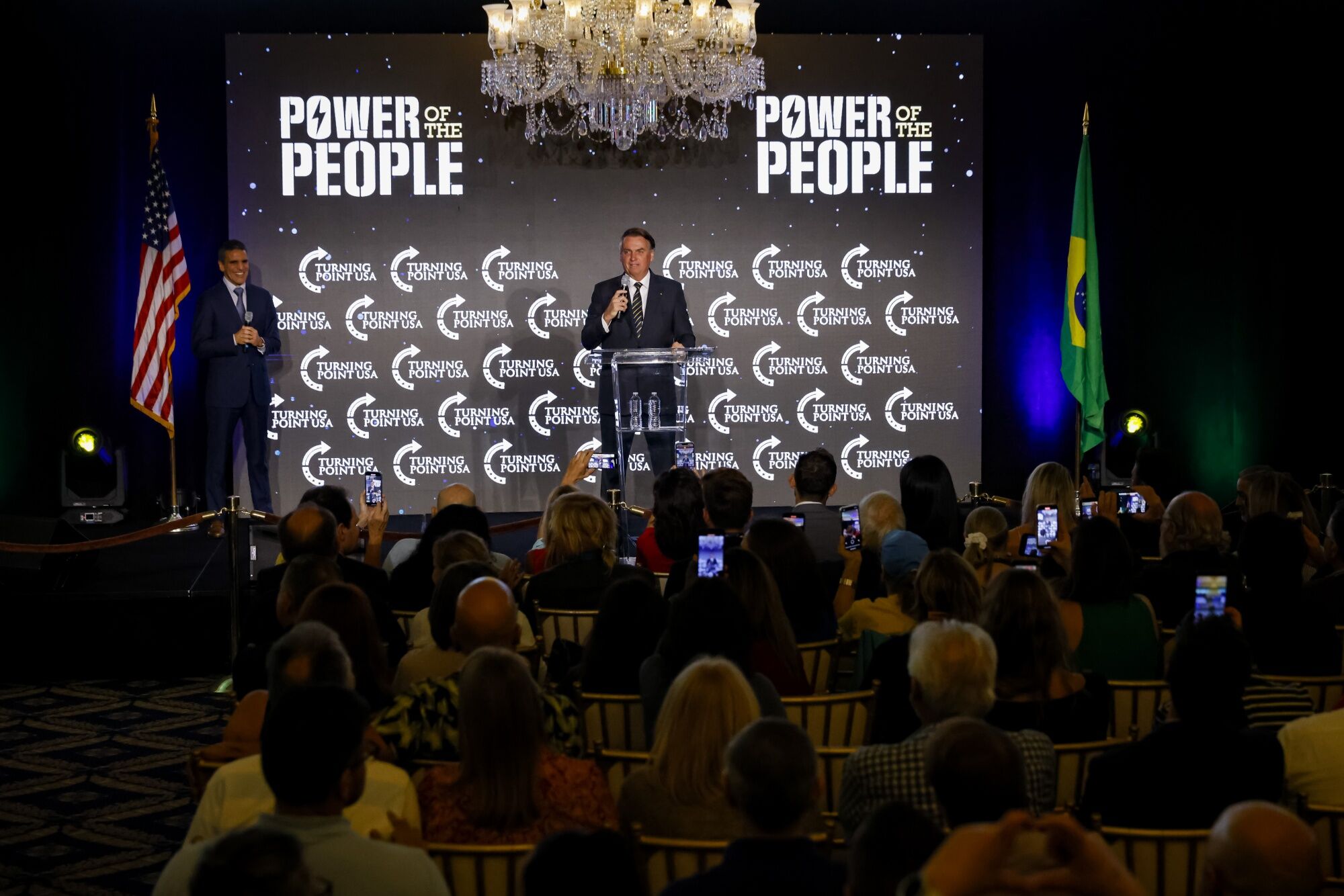 Former Brazilian President Jair Bolsonaro is again marshaling supporters in Florida, saying he's puzzled that he lost last fall's election and giving no indication that he intends to leave the US.
For his second rally this week, he ended up at a very symbolic setting: The Trump National Doral Miami resort, a deluxe enclave northwest of Miami belonging to the hotel chain of the former American president, a close ally. 
"I can't understand why Brazil turned left," Bolsonaro said at the Friday event, referring to his defeat by Luiz Inacio Lula da Silva, to whom he narrowly lost the runoff vote in October. He added that he's not optimistic about the Brazilian economy under his successor, given Lula's initial measures.
While Bolsonaro, 67, refrained from fiery attacks on Lula and other opponents, he also didn't give any hint that he intends to end his self-imposed exile in Florida, where he has been living since late December after refusing to take part in handing power to Lula. 
His presence in the US has created a diplomatic dilemma for the Biden administration, which is preparing to welcome Lula to the White House next week. Back home, the former president faces multiple investigations, including over whether he had any connection to the Jan. 8 riot in the capital Brasilia by supporters who refused to accept his election loss.
Friday's event, attended mostly by Brazilians, was organized by Turning Point USA, a conservative advocacy group for young people. Turning Point has also organized rallies for Donald Trump and Florida Governor Ron DeSantis. Trump himself didn't attend the Doral rally and there's no indication that he has met with Bolsonaro in Florida.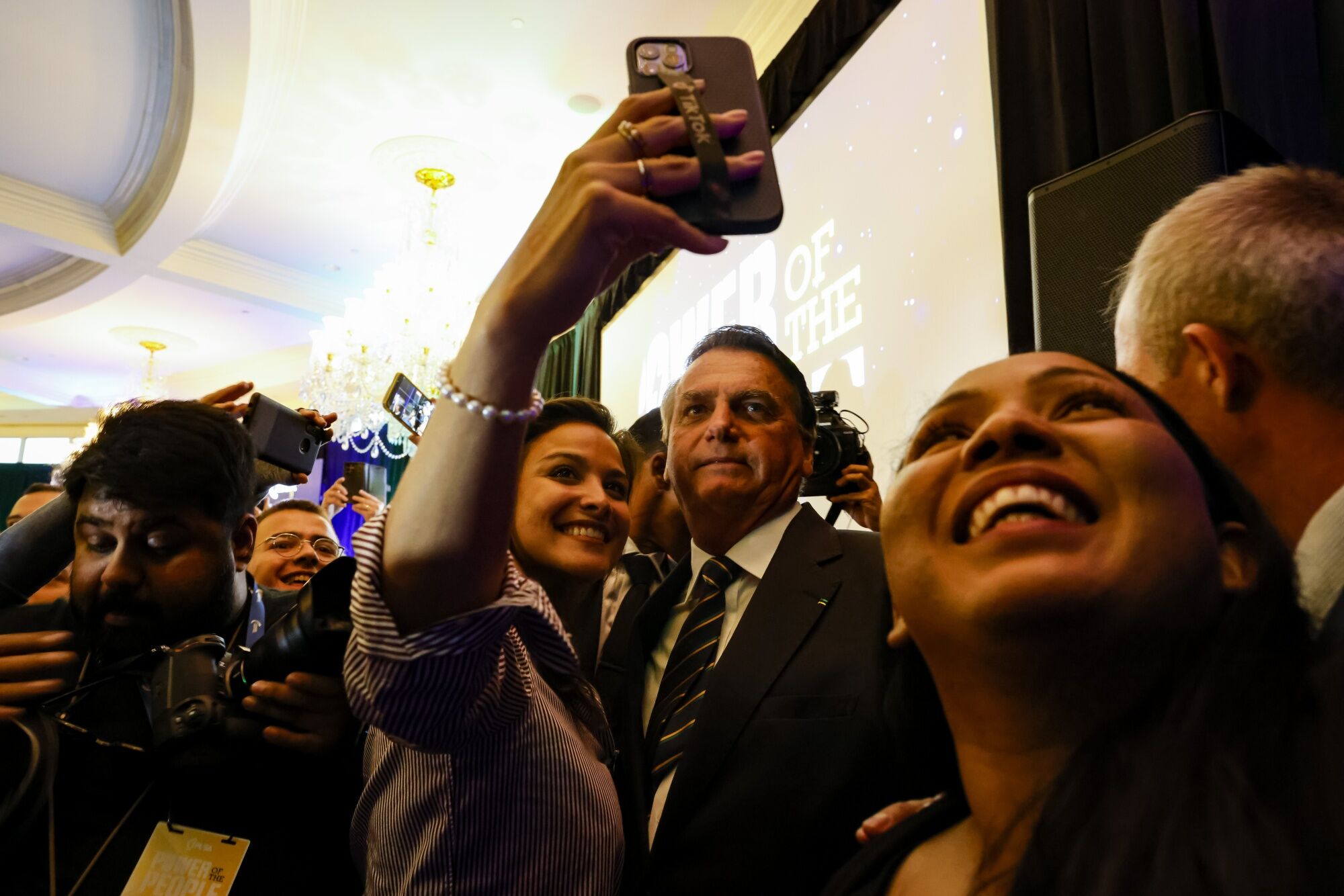 Turning Point did not pay Bolsonaro or provide other support, according to Andrew Kolvet, a spokesman for the organization. He said the event was an opportunity to host an "intriguing political figure at an intriguing political time" who shares certain political affinities with Turning Point.
On Tuesday in Orlando, Florida, Bolsonaro spoke to his first public gathering since arriving in the US, saying he intended "to remain active in Brazilian politics."
--With assistance from Mark Niquette.
©2023 Bloomberg L.P.