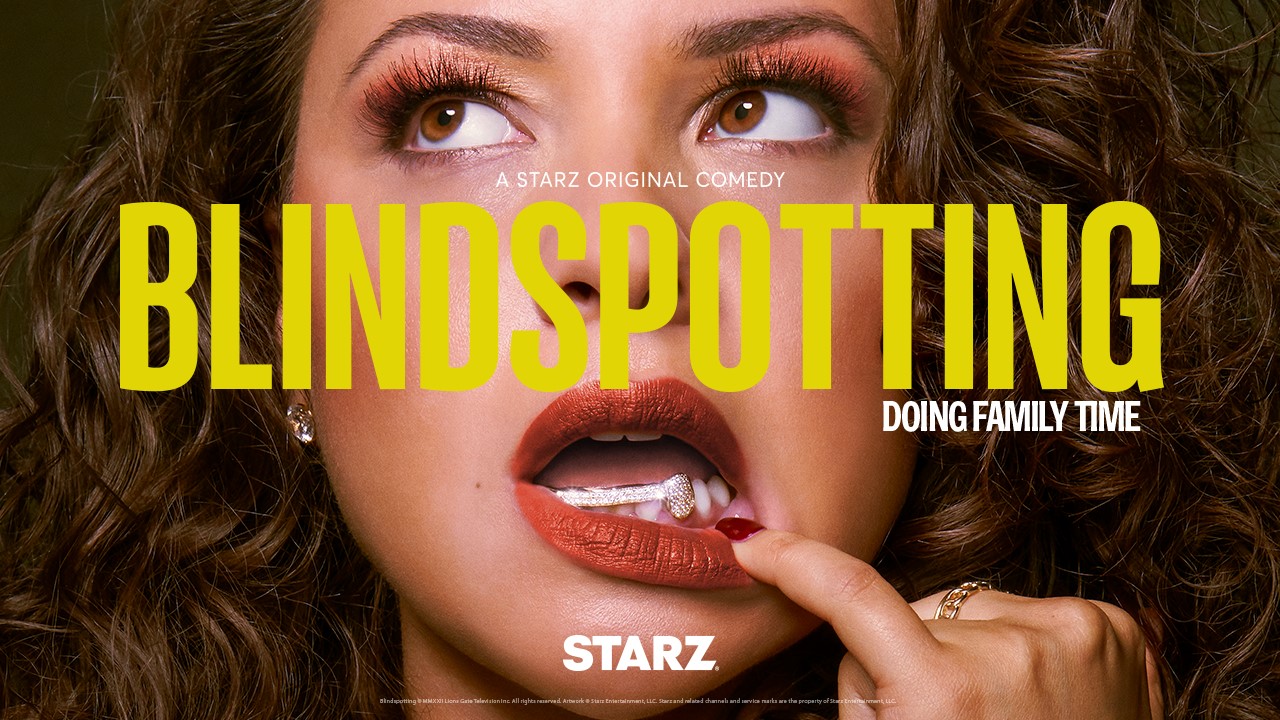 After starting off as a Sundance darling movie, Blindspotting has become a critically-acclaimed TV show, now getting ready for its second season. We've got everything that you need to know about Blindspotting season 2 all in one place right here.
Co-created by Rafael Casal (The Good Lord Bird) and Daveed Diggs (Hamilton, Snowpiercer), the first season of Blindspotting earned a 100% "Fresh" rating on Rotten Tomatoes and was nominated for Best New Scripted Series by the Independent Spirit Awards and Breakthrough Series by the Gotham Awards. How will season 2 follow all that up?
Here's what we know about Blindspotting season 2.
Blindspotting season 2 release date
Blindspotting season 2 premieres with two episodes on Friday, April 14, on Starz. US and Canadian viewers can watch the first two episodes of the new season on the Starz TV channel starting at 9 pm ET/PT, but they can also watch the start of the new season as early as midnight ET on the Starz app, Starz streaming and on-demand paltforms.
This release strategy will apply to all Blindspotting season 2 episodes.
Blindspotting season 2 plot
Blindspotting season 2 picks up with Ashley and her crew in Oakland, Calif., as she tries — with mixed results — to adjust to her "new normal," raising her son Sean alone while her partner of 12 years and now husband Miles is serving time in San Quentin Prison.
Here is the official synopsis from Starz:
"Season 2 picks up nine months after Ashley and Miles's prison nuptials in the season 1 finale, Ashley is doing backflips to try and raise Sean on her own. She is reaching her breaking point and is taking it out on everyone around her. Miles is adjusting to life on the inside and counting down the days before their first family visitation weekend at San Quentin. Rainey is doing her best to make Ashley and Sean feel at home while trying to find a way to stay connected to her son behind bars, but Ashley holds all the cards. Trish's new business is flourishing, but she is dealing with jealousy issues now that her best friend and business partner Jacque is dating Cuddie. Janelle is growing frustrated with Ashley's constant need for support and has begun to miss her life back in Bali. And then of course Earl, fresh out of prison himself for unintentionally breaking his probation, has moved out of Nancy's house and is trying to re-establish a relationship with his own family, and his past. Welcome back to the ordeal."
Blindspotting season 2 trailer
Watch the trailer for Blindspotting season 2, which looks to tell the story of Ashley, Sean and Miles in fun and unique ways: 
Blindspotting season 2 cast
Jasmine Cephas Jones once again leads Blindspotting as Ashley, a role she originated in the 2018 movie. Jones has also starred in TV shows like Girls, Midnight, Texas and Mrs. Fletcher, as well as movies like Monsters and Men, The Photograph, Honest Thief and the filmed version of Hamilton. She is also an Emmy-winning actress for the short form series #FreeRayshawn.
She is joined in the cast by Oscar-winner Helen Hunt as Miles' mom, Rainey. Hunt, in addition to her Oscar-winning role in As Good As It Gets, is known for Mad About You, Twister and Cast Away.
Here is the rest of the Blindspotting cast:
Rafael Casal as Miles
Atticus Woodward (9-1-1: Lone Star) as Sean
Jaylen Barron (Shameless) as Trish
Candance Nicholas-Lipman (Good Trouble) as Janelle
Benjamin Turner (Snowfall) as Earl
April Absynth (Lumpia With a Vengeance) as Jacque
Lance Halloway (12 Days of Giving) as Cuddie
Margo Hall (Soul) as Nancy
How to watch Blindspotting
Blindspotting airs on Starz, a cable channel that is available through traditional pay-TV packages and live TV streaming services, including FuboTV, Hulu with Live TV, Sling TV and YouTube TV as an add-on.
You can also sign up directly for the Starz app and streaming service, which allows you to watch Blindspotting and other programs on the go and, in some cases, earlier than when it airs on traditional channels.