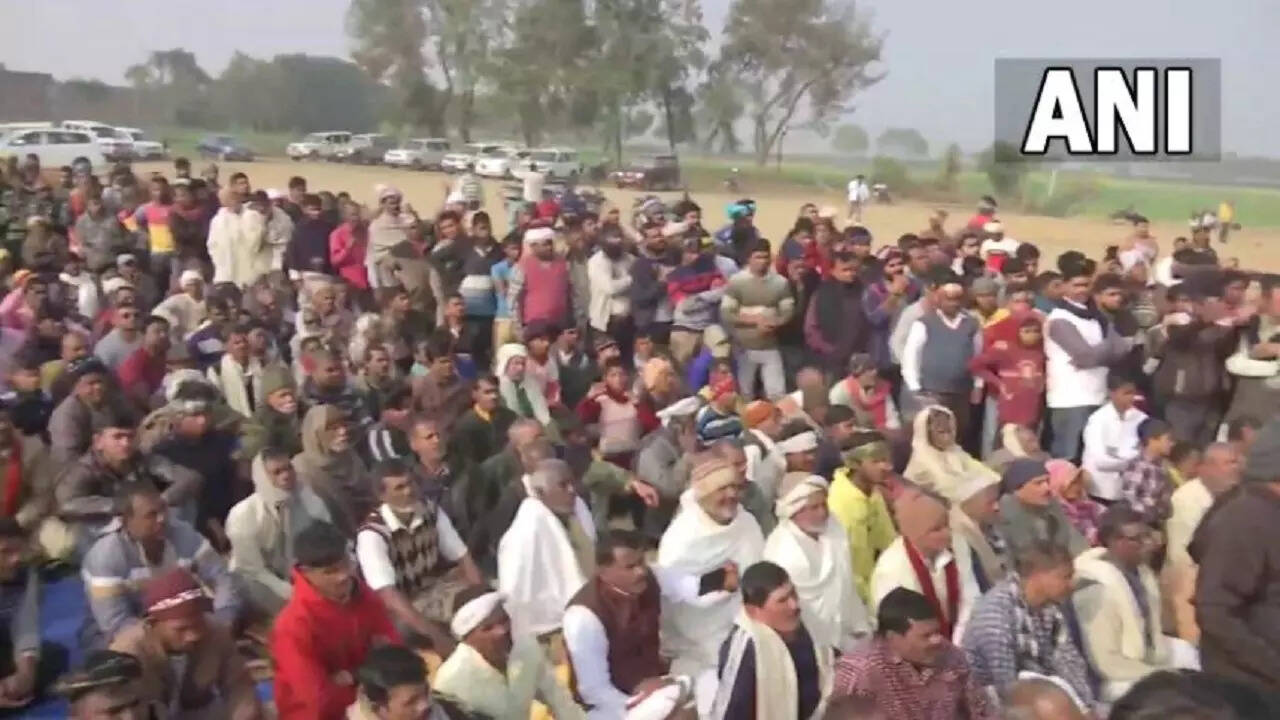 PATNA: More than 300 farmers of Banarpur village in Bihar's Buxar on Thursday assembled for 'mahapanchayat', where a protest demanding adequate compensation for land acquired for a project-related to Chausa thermal plant turned violent.
A total of 309 farmers' land is being taken for rail corridor and water pipeline projects of the thermal plant, which is being built by Satluj Jal Vidyut Nigam.
Leader of the Opposition in the Bihar Legislative Council Samrat Choudhary came out in support of the protesting farmers and joined their meeting.
Addressing the farmers, he said, it is our right to hold a protest but police can't enter the house of a local and thrash them.
"The police cannot indulge in hooliganism like this. I would request the chief minister that such officers should be sacked. What is the difference between criminals and police if they thrash farmers like this?" he asked.
Choudhary said the farmers were holding peaceful demonstrations for the last 85 days but the district administration did not pay heed to their demands.
"It means that the administration has decided that they would chase away the farmers by indulging in hooliganism. This is very unfortunate. The Bharatiya Janata Party stands with the aggrieved farmers. The Thug-Bandhan government is continuously persecuting the farmers," he said.
During the mahapanchayat, the agitating farmers gave a strict warning to the state government, the district administration and the company, asserting that if their demands were not met, they would continue to fight for their rights.
The farmers alleged that the company had assured them that after the establishment of the company in the area, the area would develop at a rapid pace.
"Big schools, hotels and livelihood resources will flourish here with the funds of the company and there will be prosperity all around. Apart from this, preference will be given to the local people in the job. But nothing like this is happening," complained a farmer.
Another said, "We only want better rates for our land being acquired by the state government for the project."