Bhullar backs Phogat to win ONE atomweight grand prix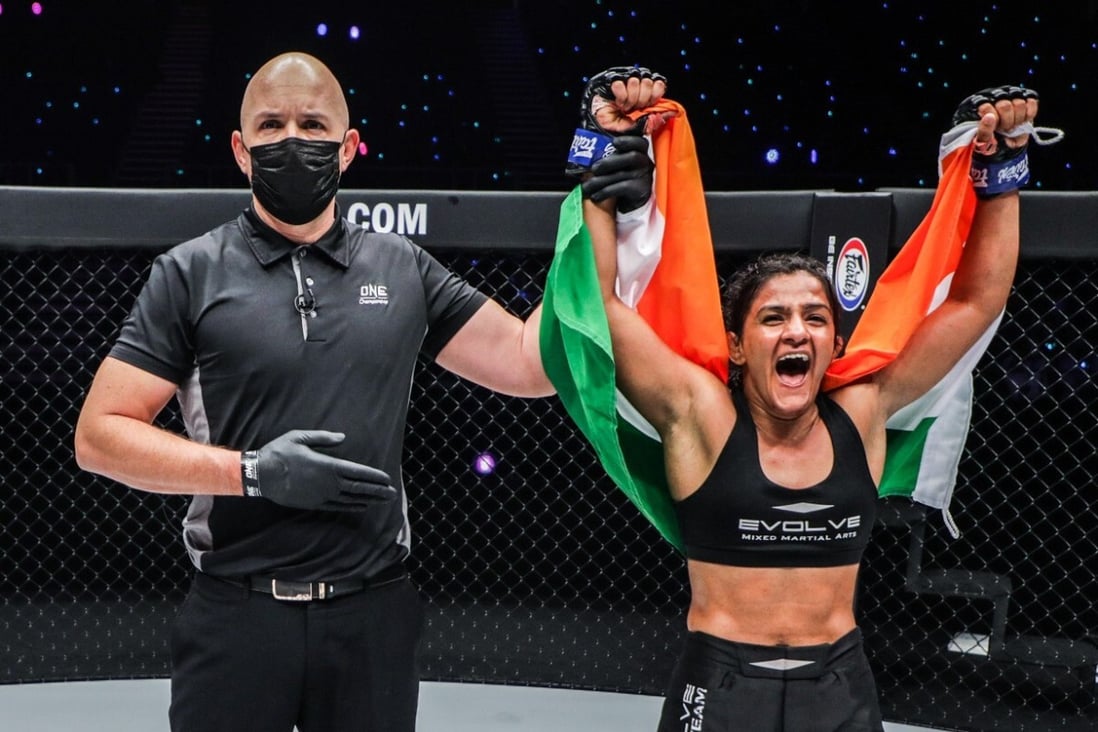 Arjan Bhullar has backed Ritu Phogat to join him at the top and become "the queen of Indian MMA" by winning the ONE Championship atomweight grand prix.
"The Indian Tigress" (6-1) pulled off a stunning upset victory against Meng Bo (17-6) in the quarter-finals of the tournament last month, riding out a torrid first round to get the unanimous decision.
That earned her a semi-final against Japan's Itsuki Hirata (5-0), and ONE heavyweight champion Bhullar sees victory for his compatriot at October 29's NextGen card in Singapore.
"Absolutely it's a tough match-up," Bhullar told the Post. "I think she's gonna have to lean on her wrestling chops as always. She's gotta keep her hands up when she throws – sometimes she tends to drop a little bit.
"So throw, keep it tight, then go get to your wrestling. Ride, ride, ride, damage control. The longer the fight stays in that realm, the more success she'll have the deeper it goes."
Former national wrestling champion Phogat was initially bumped from the grand prix after a shock split decision loss to Bi Nguyen (6-7) in April. But she was put back in for the first round matchups following a dominant unanimous decision against China's Lin Hequin (14-3-1).
"I was excited to see her back in," Bhullar added. "She earned her way back in, too. I'm sure she feels better coming back in via that.
"Everyone knows she's tough. The whole Phogat family tree is tough. She proved that in her last fight [vs Meng]. She also proved her ability to handle adversity, and just her skill set to find a way to win. I think those are intangibles you can't learn, and she has that.
"In terms of her skill set, she's still getting refined, working on her striking obviously, and trying to mesh that with her grappling is gonna be key for her to see how deep she goes into this tournament. And I hope we get ourselves a queen of Indian MMA, because she'd be fantastic for the sport and a great ambassador for the country.
"She's at Evolve, one of top teams in the world. I think she's got the right people around her to get her skill set where it needs to be to win this thing."