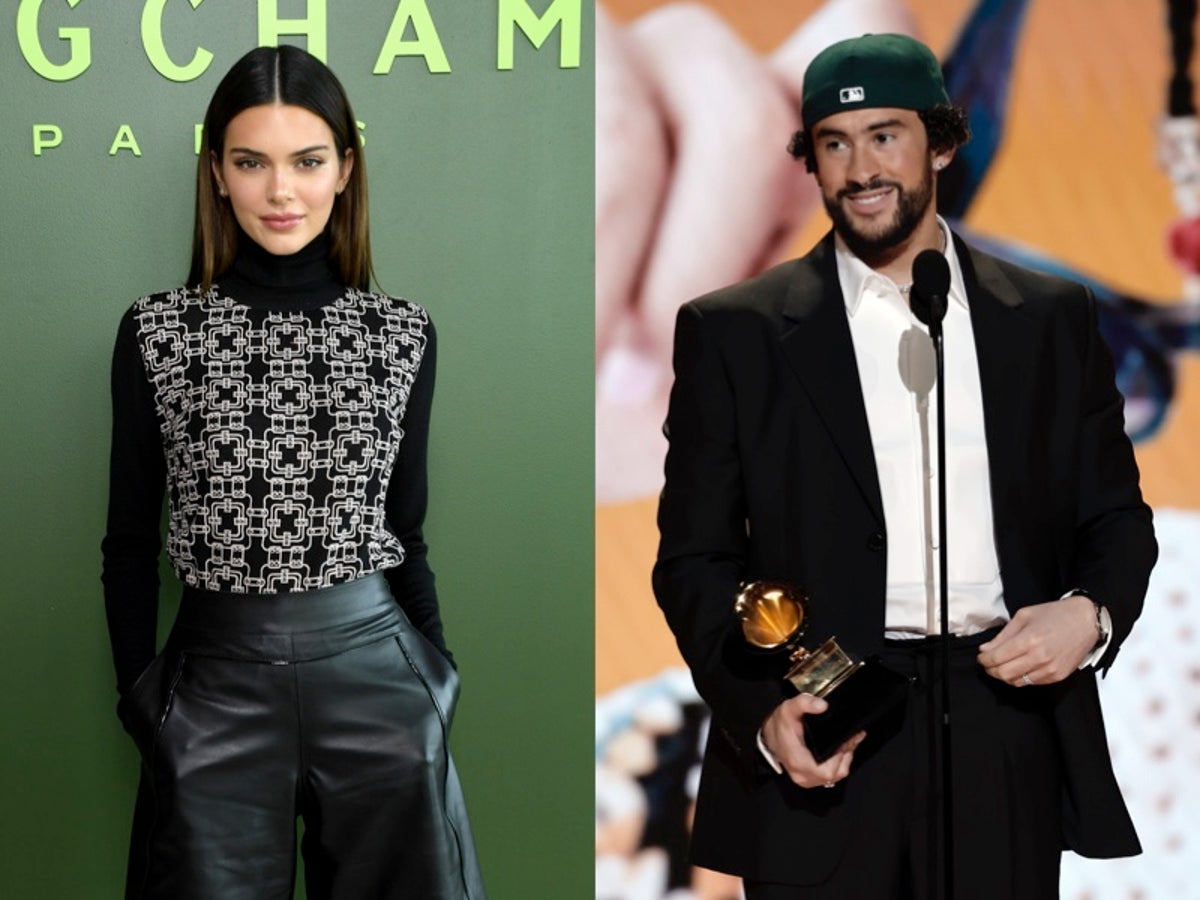 Bad Bunny has seemingly hit out at Kendall Jenner's ex-boyfriend in Eladio Carrión's new song "Coco Chanel".
The Puerto Rican rapper collaborated with fellow American rapper Carrión on the eighth track of his newest album, 3MEN2 KBRN, released on 17 March.
In the song's first verse, Bad Bunny, who's rumoured to be dating Jenner, sings, "Pero el sol de PR calienta má' que el de Phoenix / Ella lo sabe", which translates to, "But the sun in Puerto Rico is hotter than in Phoenix / She knows it".
Phoenix appears to directly refer to Jenner's ex-boyfriend, professional NBA Phoenix Suns player Devin Booker. The two reportedly split in October 2022 after dating for two years.
Elsewhere in the song, Bad Bunny raps, "Las de escorpio son peligro", which translates to, "Scorpio women are dangerous".
The 27-year-old reality TV star and model's birthday is on 3 November 1995.
Following an Instagram post by Reggaetontvcom, about Bad Bunny's apparent diss, Booker evidently clapped back in the comments, writing: "He worried about another MAN again."
In early March, Jenner and Bad Bunny were photographed kissing, seemingly confirming dating rumours that were sparked after the two went on a so-called double date with Justin and Hailey Bieber in February.
Jenner and Bad Bunny "are spending time together," a source told People at the time.
"Kendall recently started hanging out with him," another source said. "They were introduced by friends. He moved to LA a few weeks ago and bought a house."
"She likes him and is having fun," they added. "He is different from guys that she dated in the past. He is very charming."