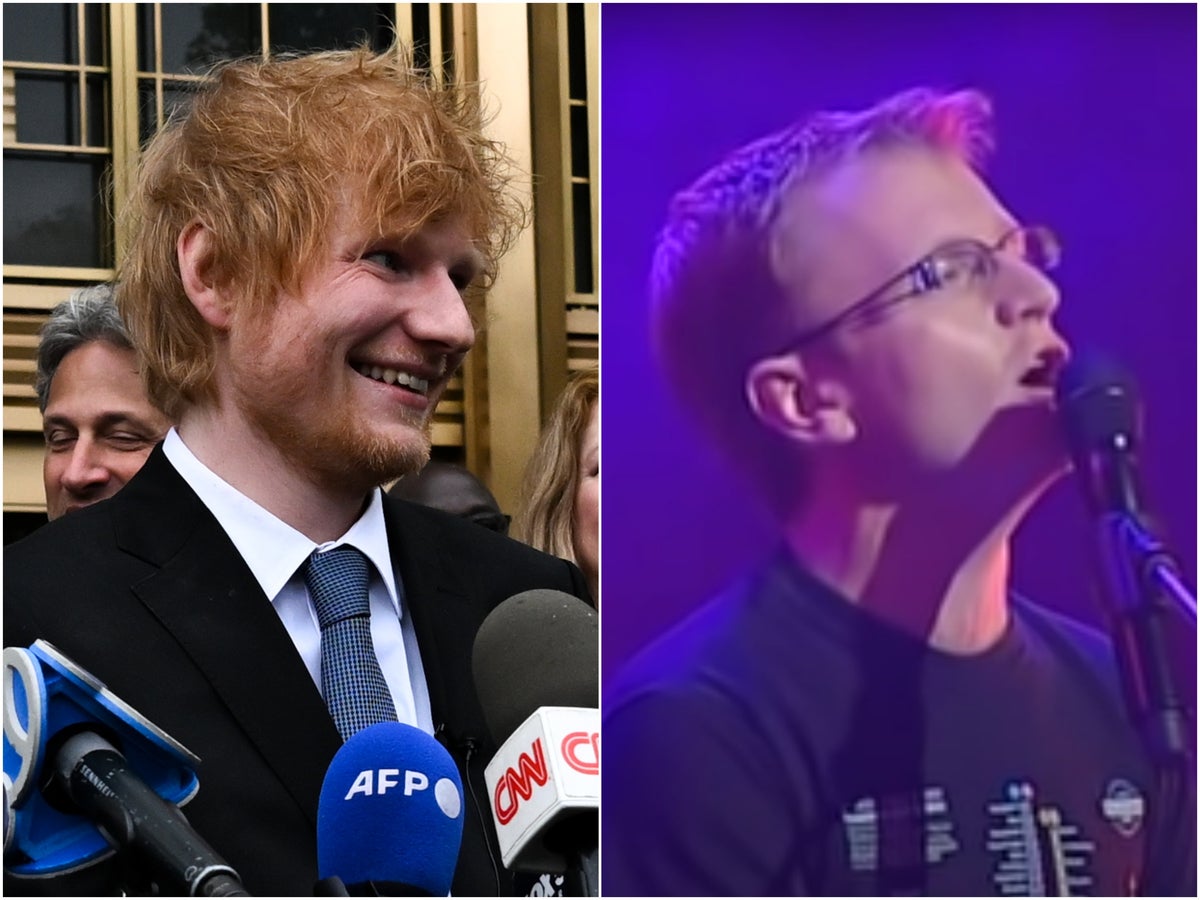 A song from comedy group Axis of Awesome breaking down the similarity between different pop songs has resurfaced following Ed Sheeran's copyright trial win,
On Thursday (4 May), a New York jury found that the British singer-songwriter did not plagiarise Marvin Gaye's 1973 song "Let's Get It On" with his 2014 hit "Thinking Out Loud".
Sheeran had been sued by the heirs of Ed Townsend, the songwriter who composed the slow jam classic with Gaye, and had been accused of copying the song's harmonic progressions as well as melodic and rhythmic elements without permission.
You can follow The Independent's live blog here.
Following the verdict, Sheeran – who won another copyright trial in April 2022 – said that another artist never would have brought about the trial.
"I feel like in the songwriting community, everyone sort of knows that there's four chords primarily that are used and there's eight notes," he said. "We work with what we've got, with doing that."
Sheeran echoed a point made by Australian comedy trio Axis of Awesome in their song "Four Chords".
On the track, the group – consisting of Jordan Raskopoulos, Lee Naimo and Benny Davis – play the same four chords over and over again, while singing 47 different pop songs over the top to show how they still fit.
The performance begins with Journey's "Don't Stop Believin'", then goes on to play snippets from songs including James Blunt's "You're Beautiful", the Spice Girls' "2 Become 1", Bob Marley's "No Woman, No Cry", Toto's "Africa", Avril Lavigne's "Complicated" and Aqua's "Barbie Girl".
As the verdict was reached in Sheeran's lawsuit, a clip of the band performing the song at the Melbourne International Comedy Festival in 2009 went viral again on TikTok.
In the video, the group explain that "all the greatest hits from the last 40 years just use four chords".
"Before you judge anyone in the music industry… I thought I'd leave this here," one TikTok user wrote, resharing the video.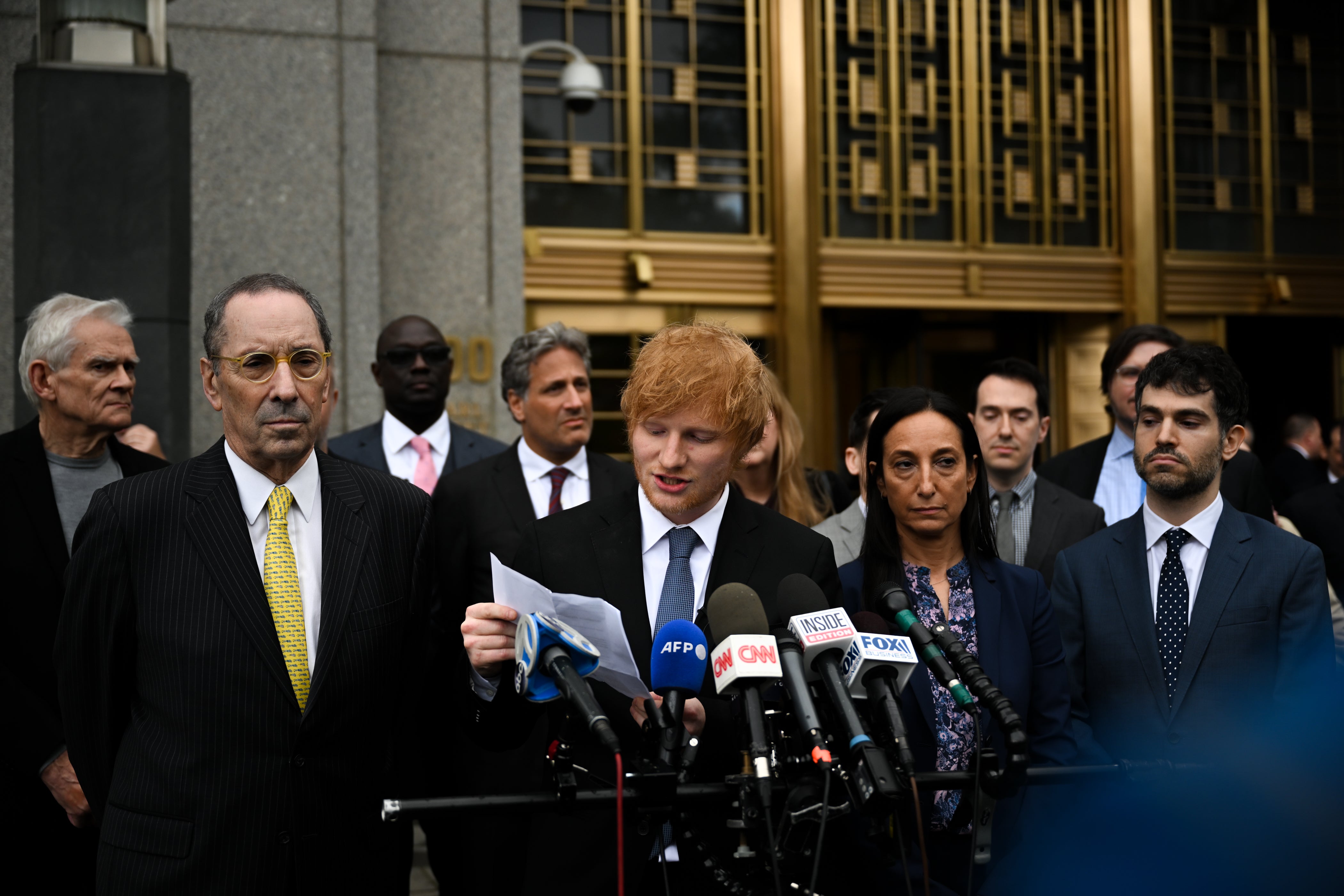 "@Ed_Sheeran use this for your defence against the lawsuit," another joked.
"All Ed Sheeran has to say is… 'I rest my case your honour'," one comment read.
The lawsuit against Sheeran was initially filed in 2017, but took six years to finally reach a Manhattan federal court.
Sheeran vehemently and consistently denied plagiarising "Let's Get It On", with his lawyers arguing that the song used common constructions found in many pop tracks.
As a result, he had told the court earlier this week that he planned on quitting music if he lost the trial.