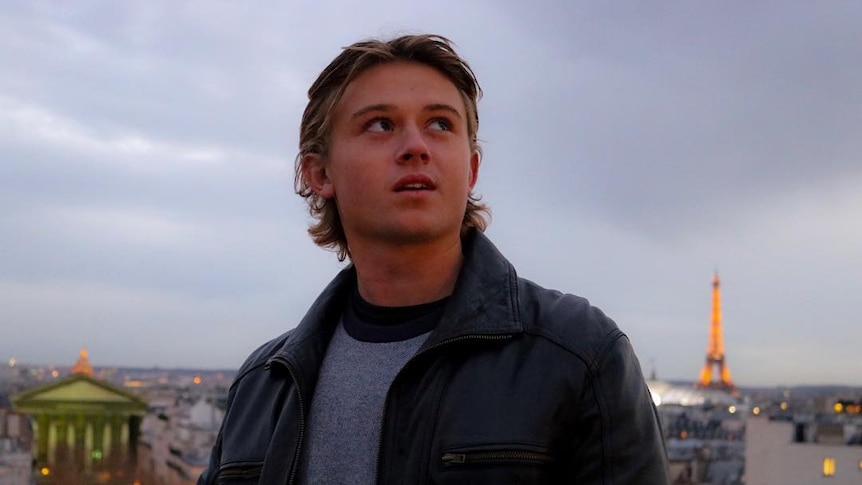 The family of an Australian man arrested in Indonesia over an alleged violent rampage last week has been asked to pay $61,000 in compensation to a fisherman who was seriously wounded.
Bodhi Mani Risby-Jones, 23, from Noosa, is still in police custody on the island of Simeulue, off the west coast of Sumatra, where he was on a surfing holiday.
Aceh police allege he ran drunk and naked from his hotel room, in the early hours of last Thursday, hitting out at everyone in his path. 
He allegedly knocked a local fisherman off his motorbike, before pushing the bike on top of him.
Aceh is the most conservative province in Indonesia, and the only province governed by Sharia law.
The requested compensation would include about $10,000 to cover the daily needs of the victim's family while he recovers, just over $20,000 in compensation for his suffering, and about $30,000 to help him set up a new business to provide for his family.
Edi Ron suffered a cracked heel bone, a broken ankle and needed 50 stitches. 
Earlier this week he was transferred to a bigger hospital in Banda Aceh, the provincial capital, to undergo surgery.
"The doctor here told us that the wound in his right ankle was infected and had an abscess, so they operated on him," his wife Eri Saljuna told the ABC.
"The wound is serious. The muscles were torn and the bone dislocated."
'The victim was healthy until the perpetrator hurt him'
Mr Ron's brother-in-law, Poni Harjo, said Mr Risby-Jones or his family have already made several payments of about $2,250 to cover initial expenses.
They include the cost of family members accompanying Mr Ron to Banda Aceh, and care for five of the couple's six children.
But Mr Harjo said the victim and his wife are demanding an additional $61,000 to cover longer term expenses.
"The victim was healthy until the perpetrator hurt him," Mr Harjo said.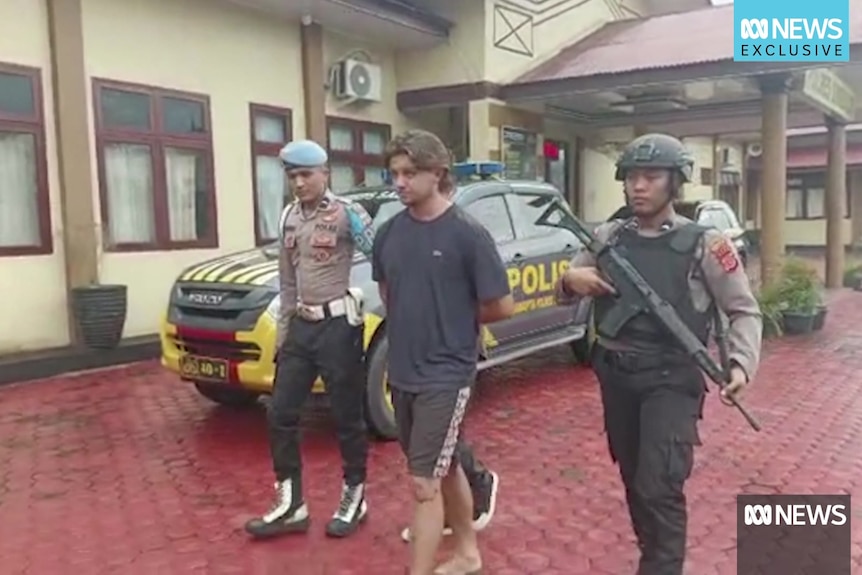 "They need to give the victim compensation, because the perpetrator caused the injury, and the victim is now suffering from pain.
"His wife has to take care of him now at the hospital and leave the kids at home."
Mr Ron and his family have been told it could take at least three months for him to recover.
"They need to pay for daily expenses for the victim and his family … after he is released from the hospital," said Mr Harjo. 
"That means he won't be able to work because he still can't move his leg too much during the recovery period."
Mr Harjo has been told that Mr Risby-Jones' family thinks the damages amount is too much, but if Mr Ron remains permanently disabled he won't be able to return to fishing.
"So they should also give some money for the victim to open a shop, in order to be able to provide for his family," he said.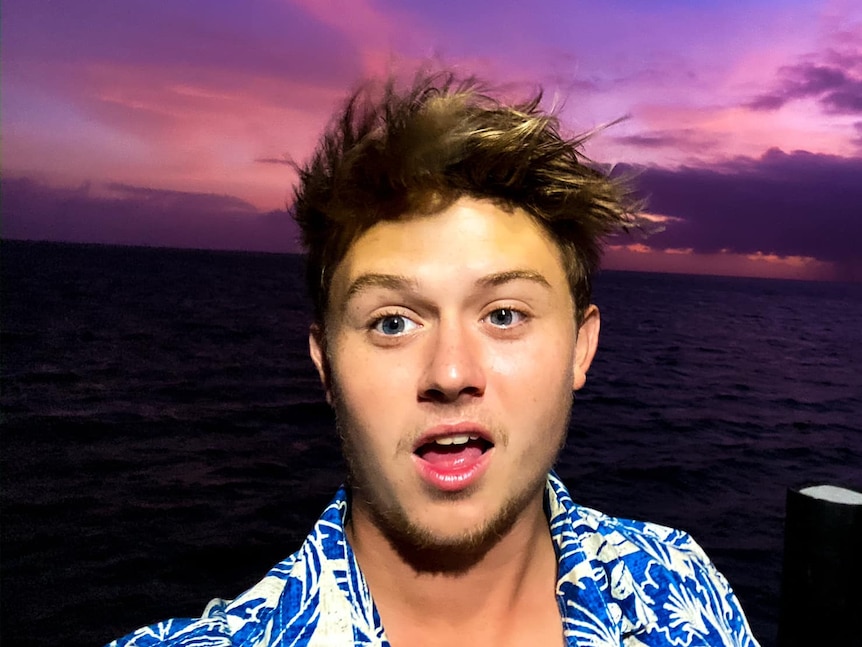 The money does not include medical expenses or the cost of a traditional ceremony, if an agreement is reached, to show that matters have been resolved and there is no longer a dispute.
The victim's wife said she still doesn't know how long he will need to remain in hospital in Banda Aceh.
"The doctor said we have to wait until the wound dries. At the moment he's still in recovery because the wound is deep. The doctor told me it will take time," she said.
Risby-Jones could face five years and 40 lashes
A lawyer for Mr Risby-Jones said the Lantik Moonbeach resort, where the 23-year-old was staying, has also offered Mr Ron a job, if he is unable to return to fishing.
The ABC understands that Mr Risby-Jones' parents are hoping to travel to Simeulue Island, where he is being held by police, to help negotiate a settlement with the fisherman and his family.
But his father is understood to have health issues that might delay or prevent their visit.
Police on Simeulue Island are preparing to send a file to prosecutors, who would then decide whether or not to lay charges against Mr Risby-Jones.
Police say they can detain Mr Risby-Jones for 20 days if needed, before charges are laid.
Last week police said he could face up to five years' jail, on assault charges, if Mr Ron's injuries are deemed to be serious.
He could also face charges under Sharia law for violating Aceh's strict ban on alcohol.
If found guilty on that count, police say he could face 40 lashes of the cane.
Mr Risby-Jones has already apologised for his actions, and told police he "felt possessed" at the time he went on his rampage.
He said his actions were completely out of character and he was normally "a very nice guy".
Local police had found a bottle of vodka in the room that Mr Risby-Jones was staying in, but the 23-year-old insisted he had drunk only one "tiny" shot.
He also denied that he was naked at the time, and said he had been wearing underwear.
His family said he was ashamed and embarrassed at his actions.