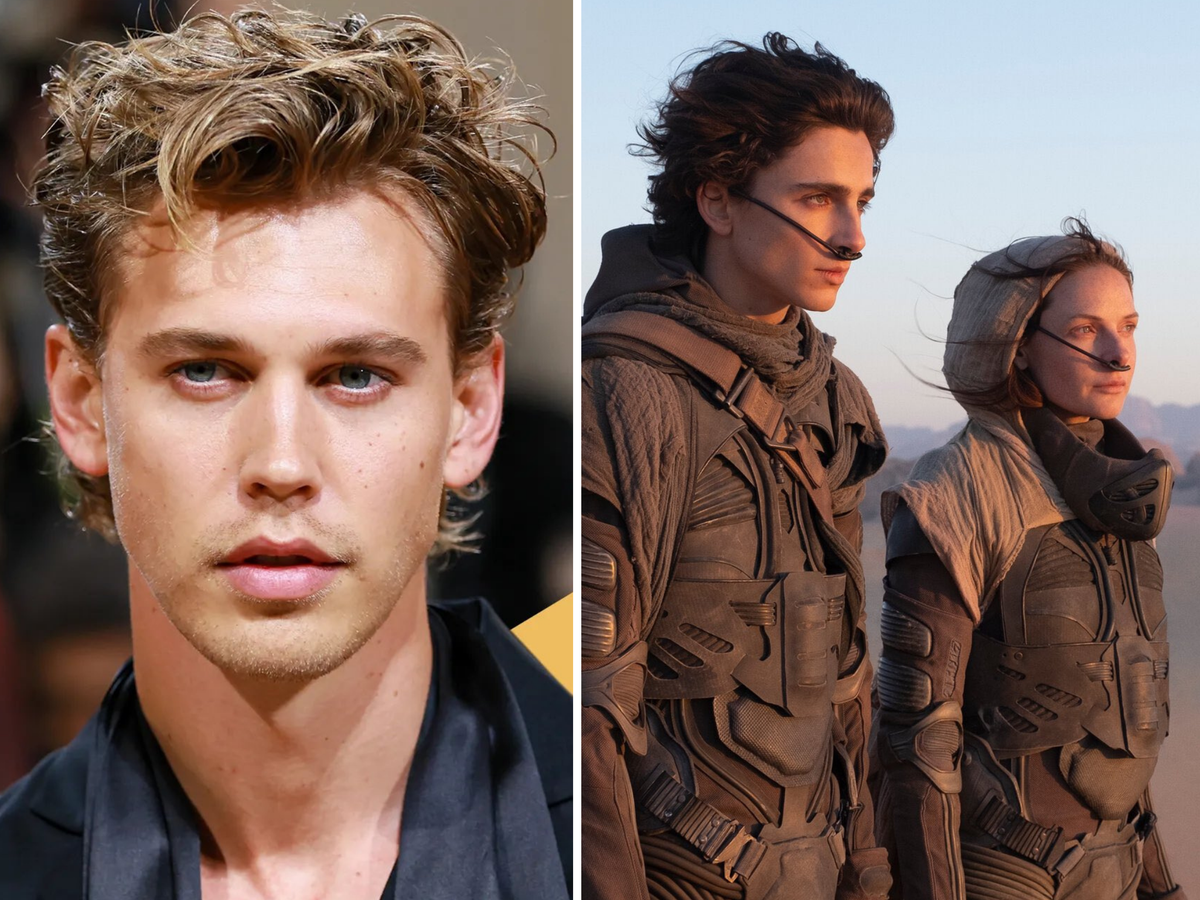 Austin Butler has apparently lost his locks and fake Elvis tan for his new role in Dune 2, according to reports from CinemaCon.
On Tuesday (25 April), a select audience at the Las Vegas film convention were shown an exclusive trailer of the forthcoming sci-fi sequel.
Following the viewing, several people shared that the 31-year-old Oscar nominee appeared with a bald head and pale skin in the footage.
"Austin Butler in DUNE: PART II.... completely bald and pale. Looks extremely menacing and almost monstrous," tweeted Discussing Film's managing editor and co-owner Andrew Salazar.
Butler's character has been described as "an Olympic sword master mixed with psychotic Mick Jagger".
"Ryan Gosling turns up looking hotter than ever and then Austin Butler's there looking like a sci-fi egg I love CinemaCon," another person joked, referencing Gosling's Barbie look.
Daniel Howat of Next Big Picture confirmed, "Yes, he's bald and looks pretty wild". "Didn't realise everyone was desperate to know about Austin Butler's hair in #DunePartTwo," they added.
Earlier this year, Butler said that the preparation for his role in Denis Villeneuve's sequel made him "throw up every time".
The actor will play Feyd-Rautha, the younger nephew of villainous Baron Harkonnen (Stellan Skarsgård).
Butler is only one of several new additions to the film's cast. He joins newcomers Florence Pugh, Christopher Walken, Léa Seydoux, and Tim Blake Nelson alongside the returning original cast, which included Timothée Chalamet, Rebecca Ferguson, Josh Brolin and Zendaya.
Elsewhere at CinemaCon, it was revealed that Hugh Grant will portray an Oompa-Loompa in the upcoming Wonka movie, starring Timothée Chalamat as the titular chocolatier.
New York Times reporter Nicole Sperling said that Chalamet, appearing onstage at the convention, told the crowd that seeing Grant as an Oompa Loompa was "a trip"