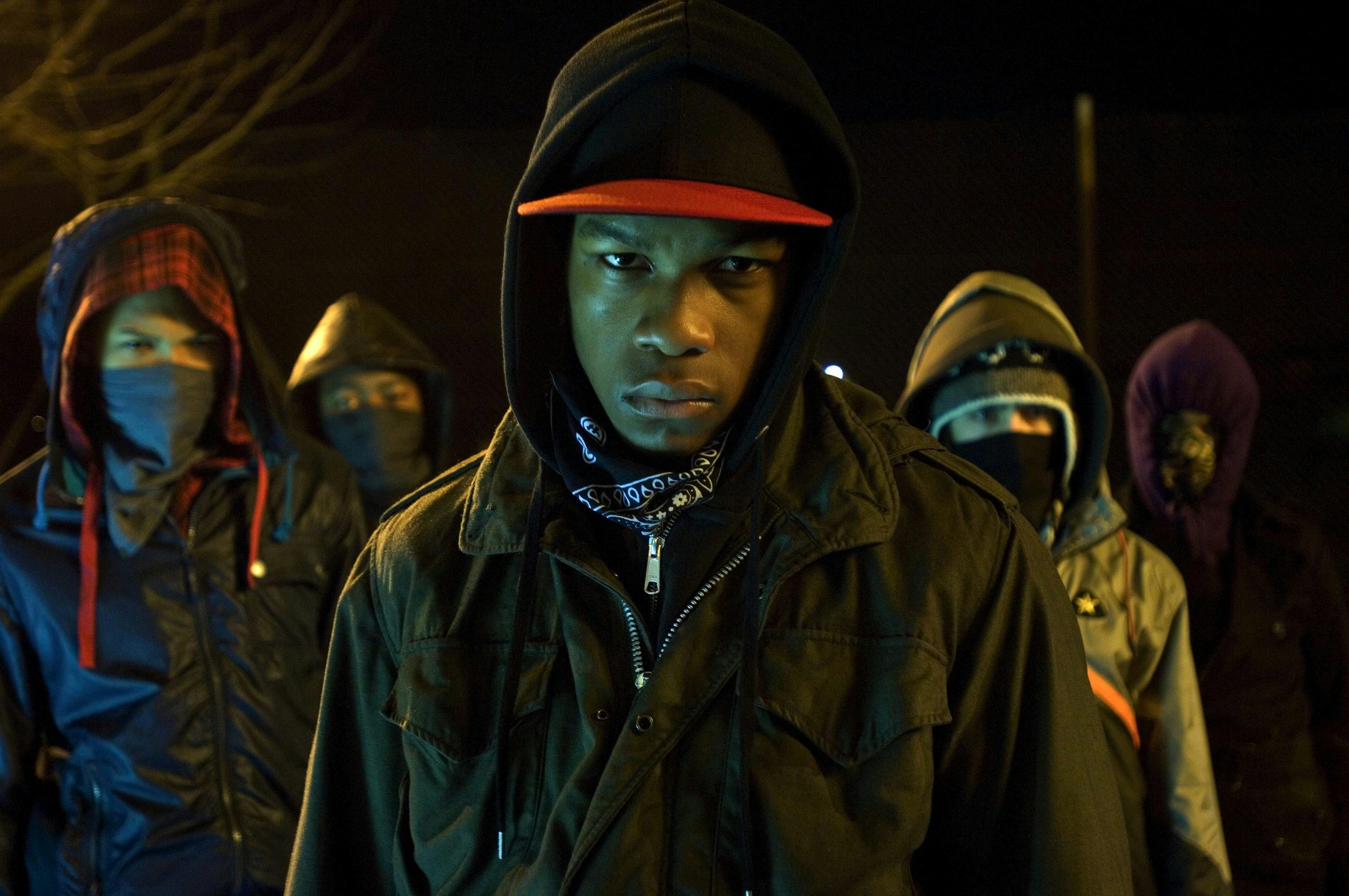 Before Star Wars, John Boyega took up arms against aliens in Attack the Block, still one of the best sci-fi monster movies ever made. Finally, there's movement on the long-awaited sequel, and based on what director Joe Cornish has said, fans may be in for another instant classic.
In an interview with Fangoria's Stephen King podcast The Kingcast, writer/director Joe Cornish gave an update to his gestating Attack the Block sequel. In short, the story has been figured out but there's still work to be done before cameras can start rolling.
"We have a very detailed treatment and a storyline we're very, very excited about," Cornish said on the podcast. He clarifies the "we" refers to himself and star/producer John Boyega, whose breakout performance in Attack the Block launched the actor to worldwide fame.
The writer/director describes a larger scope to the project, believing Attack the Block 2 (or whatever it will be titled) will follow in the tradition of Aliens and Terminator 2: Judgment Day — bombastic sequels that heavily expanded upon smaller, tighter predecessors.
"This very afternoon I spent two hours [interviewing] someone whose life intersects with one element of the story, and when we're done here I'm gonna go home and transcribe that. So, we're doing our due diligence in building the screenplay and taking the same amount of care we took with the first one," Cornish said. "We're very, very quietly confident and excited about what we've got. We think about Alien and Aliens and Terminator and Terminator 2, and we wanna take a shot at doing our version of what people did for [those films]."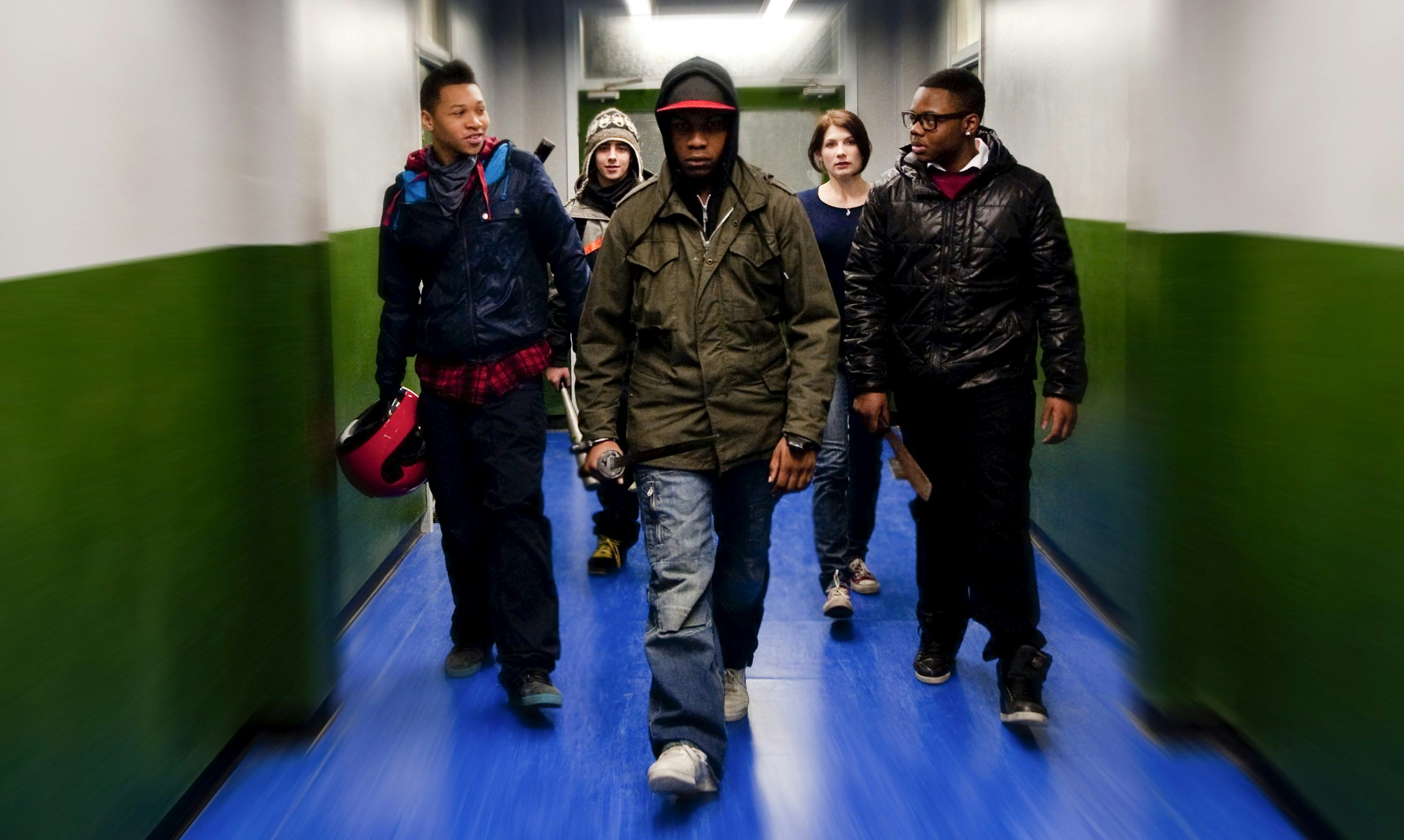 In the original Attack the Block, which opened to acclaim in 2011, a gang of teenagers, led by soft-spoken Moses (Boyega), mug a nurse (Jodie Whittaker) until they are thwarted by a sudden invasion of alien monsters. The teenagers and the nurse form an uneasy alliance to save their working class neighborhood contained inside a U.K. housing block.
With its grounded, realistic, and oftentimes funny portrayal of south Londoners, Attack the Block garnered a cult audience who fell in love with its balance of sci-fi horror, youthful vigor, and clear-eyed depiction of class and racial divisions. The movie also catapulted John Boyega (who made his acting debut in the film) and Jodie Whittaker to fame, with the two finding further stardom in franchises like Star Wars and Doctor Who.
With Attack the Block 2, it remains to be seen how Cornish's vision for a bigger movie will reconcile the unpredictable economics of cinema. The theatrical landscape has changed in the 12 years since Attack the Block bombed at the box office. Between mega-budget movies like Avatar: The Way of Water and teeny, tiny viral movies like M3GAN, it'll be curious if audiences flock to a supposed big budgeted Attack the Block 2.
"The nice thing about the first movie was, nobody was expecting it," Cornish mused on the podcast. Maybe audiences won't expect to be blown away by the sequel, either.