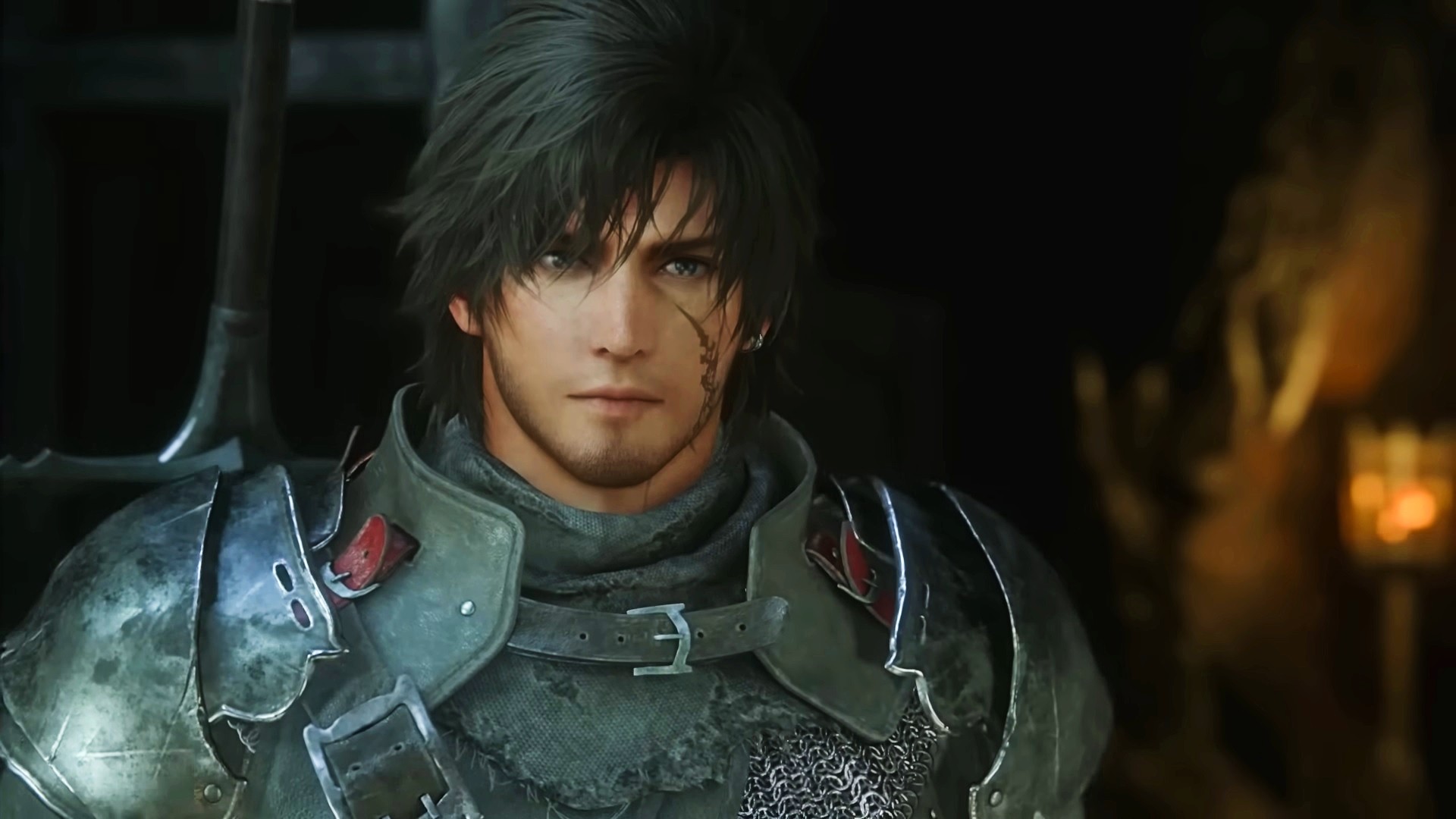 Final Fantasy 16 now has what it needs to truly stand alongside other entries in the popular series – a horde of down-bad fans shipping its main characters.
Producer Naoki Yoshida has been on media duties for the upcoming Final Fantasy game, showing up at PAX East for a segment called Yes, You Can Pet the Torgal – thank god – in his latest stop. We got a peep at the world of Valisthea, more never-before-seen cinematics, and Torgal, naturally. What's really got fans in a spin, though, is a brief interaction between protagonist Clive and another main character called Jill. 
The clip is merely seconds long, though it features a bashful Clive asking Jill if "m'lady" is ready, to which she responds cheerfully. It isn't much, but it's enough. Fans have become undone.
IM FKING SCREAMINGGG😭😭😭❤️ #FFXVI pic.twitter.com/FkGymaDG62March 25, 2023
Final Fantasy XVIHow Clive talks to others&How Clive talks to Jill pic.twitter.com/tU2ikKqtUUMarch 26, 2023
As confirmed by Yoshi-P at the recent PAX East panel, Final Fantasy XVI will be delayed by 4 months:"We know this might come as unexpected news, but we decided more time was needed to polish the game. Our top priority right now is to create additional realistic sex scenes." pic.twitter.com/pzzlezofDLMarch 26, 2023
"Ready, milady?""Ready"#FF16 #FFXVI pic.twitter.com/8SYc9AKOzkMarch 26, 2023
"If the game ends up being carried by shippers then truly this is going to be both the best and weirdest timeline," one fan says. A fair comment.
To get you up to speed, Final Fantasy 16 casts Clive and Jill as pals since childhood. A former princess, Jill was taken from her homeland as a political hostage and raised alongside Clive and his brother Joshua, eventually becoming their confidant. We don't know heaps about the broader story at the time of writing, though something happens to set events in motion as Clive sets out on a quest for revenge.
We've played Final Fantasy 16 ourselves and came away with plenty of neat things to say about how approachable the action is, even if it isn't the turn-based combat the series is known for. In fact, that's just how Square Enix wants it, as the developer told us that it wants Final Fantasy 16 to be a "gateway for players who aren't good at action games".
Final Fantasy 16 releases on June 22 for PS5, with other platforms likely to be announced after a six-month exclusivity period ends.
In other news, on Valentine's Day, the Final Fantasy 7 Tifa x Cloud shippers went berserk. They may have some fresh competition.