At least 19 people killed in apartment building fire in New York City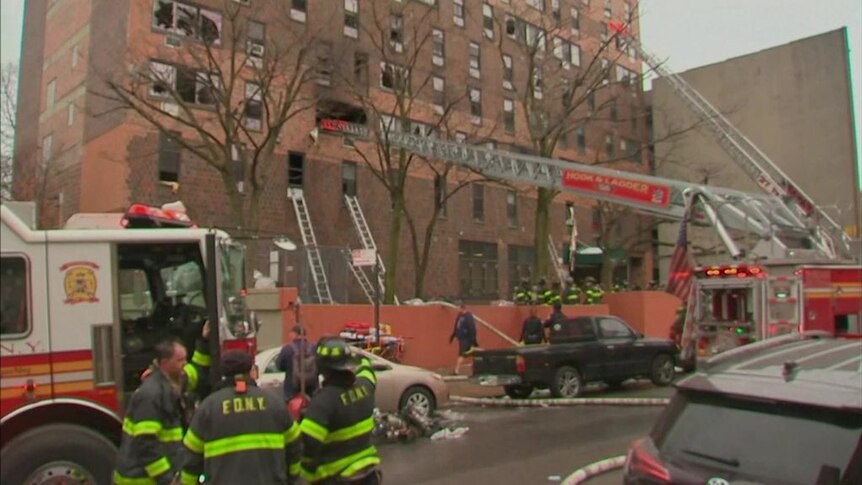 Nineteen people, nine of them children, have been killed in an apartment fire in New York City.
New York City Mayor Eric Adams said 19 people had died from the blaze that broke out around 11am Sunday local time in a 19-floor apartment building in the Bronx borough.
Officials had earlier said that 32 people had been hospitalised with life-threatening injuries and some 60 people were injured in total.
"Right now we have 19 people confirmed dead and we have several more that are in critical condition," Mr Adams said in an interview.
Nine of the 19 killed were children.
Some 200 firefighters helped put out the blaze.
A malfunctioning heater is believed to have caused the blaze, according to the Fire Commissioner Daniel Nigro.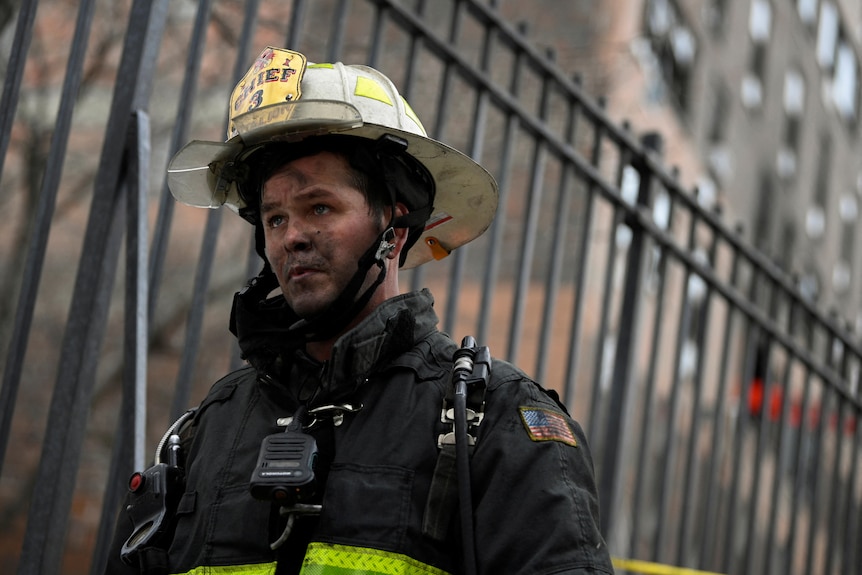 "Members found victims on every floor in stairwells and were taking them out in cardiac and respiratory arrest," he said.
Mr Nigro said the smoke had spread to every floor of the building, likely because the door to the apartment where it started was left open, and that victims had suffered from significant smoke inhalation. 
'I couldn't believe what I was seeing' 
Building resident Luis Rosa said he was awakened on Sunday by a fire alarm, but dismissed it at first, thinking it was one of the building's periodic false alarms.
But when a notification popped up on his phone, he and his mother began to worry. By then, smoke began wafting into his 13th-floor apartment and he heard sirens in the distance.
He opened the front door, but the smoke had gotten too thick for an escape, he said.
"Once I opened the door, I couldn't even see that far down the hallway," Mr Rosa said.
"So I said, OK, we can't run down the stairs because if we run down the stairs, we're going to end up suffocating."
"All we could do was wait."
Another resident, Vernessa Cunningham, said she raced home from church after getting an alert on her phone that the building was on fire.
"I couldn't believe what I was seeing. I was in shock," Ms Cunningham, 60, said from a nearby school where some residents gathered.
Politician laments poor housing
The apartment complex is considered affordable housing, which US representative Ritchie Torres, a Democrat whose district includes the building, says has seen "decades of disinvestment".
He told MSNBC these kinds of buildings are "wide open to catastrophic fires that can cost people their lives".
New York Governor Kathy Hochul shared a tribute on Twitter to the victims of the fire.
Reuters/AP