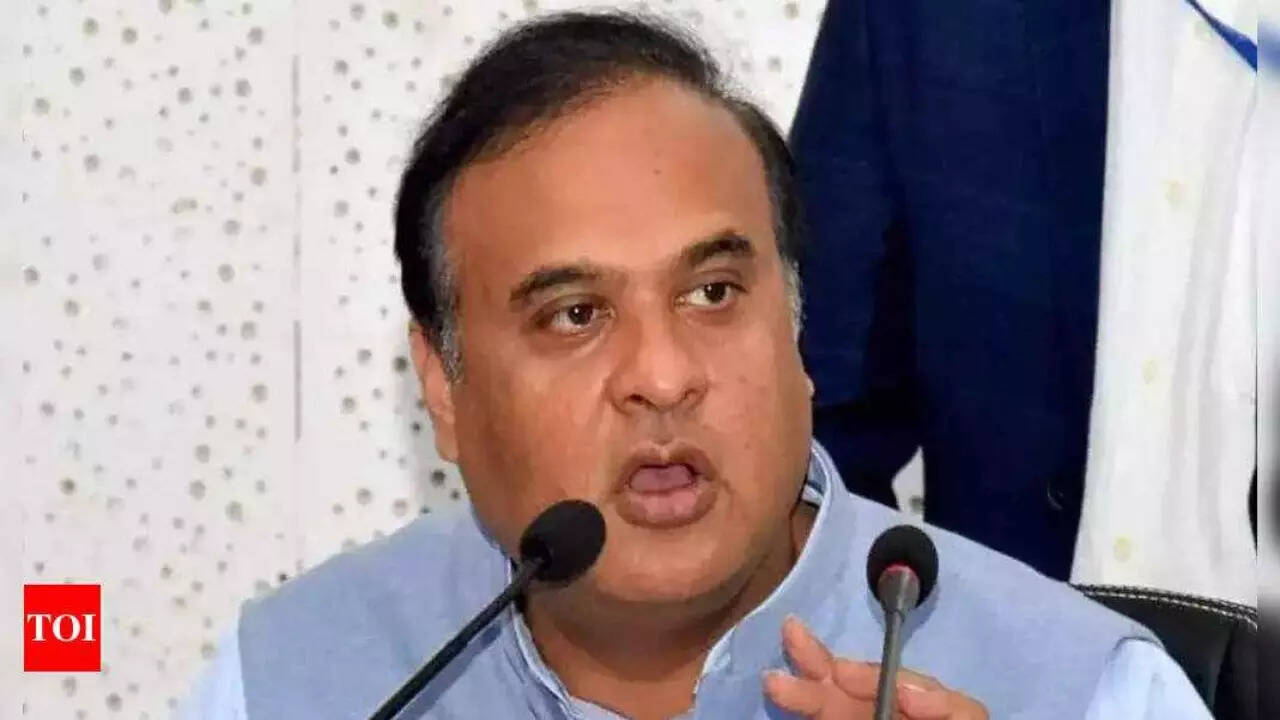 GUWAHATI: Assam chief minister Himanta Biswa Sarma on Tuesday said that the state government is concerned about youths of the state joining the banned Maynmar-based Ulfa(I) and has appealed to the society and parents to remain on guard.
Sarma said, "This (joining Ulfa-I) is not the right path but yet some of our boys and girls have gone chasing a false dream and it is not worth going to jungles and wasting the precious time in one's life. We are really worried for them. We are in touch with their parents."
He added, "The society and parents need to understand and be completely aware of these facts. Police cannot do anything until a crime has been committed."
He clarified that the state government's concern and efforts to prevent such happenings are not connected with the initiatives being undertaken for peace talks with Ulfa(I).
Couple of weeks back, Sarma had taken to Facebook and YouTube for influencing the youth, who are joining the banned Ulfa (I) in droves despite attempts to dissuade them. He then said that 47 boys and girls have joined Ulfa (I) in past few days.
Ulfa (I) completed 41 years on Thursday and over the past four decades, the organization has battled the Army in three operations, resulting in mass surrenders and cadres hopping from one country to another, including Bhutan, Bangladesh and Myanmar.
Baruah had earlier denied that his outfit was running any recruitment drive through social media. Instead, Baruah accused police and other security forces of creating fake Facebook accounts in the name of outfit and luring unemployed youths to join the group.