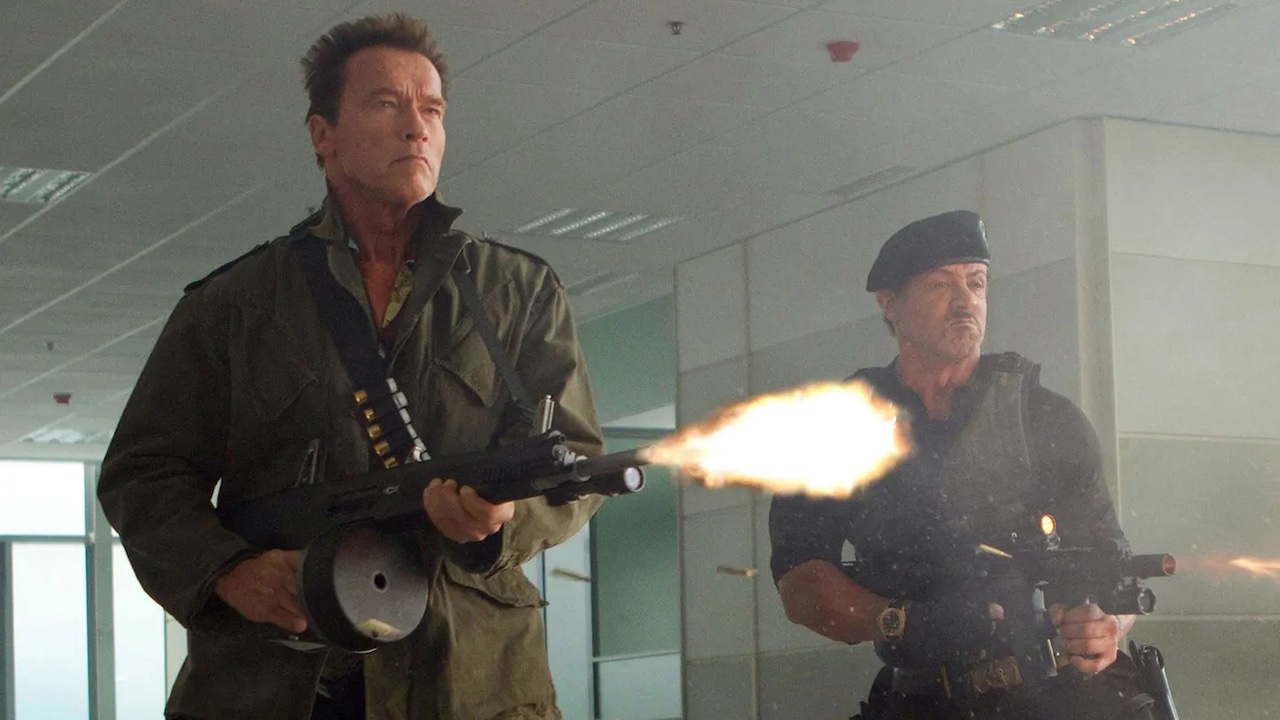 The Expendables franchise famously brought together just about every iconic action star over the years, including Arnold Schwarzenegger. The 75-year-old Terminator actor became a mainstay in the movie series too, starring in every movie entry thus far as Trench Mauser. However, when it comes to the year's The Expendables 4, Schwarzenegger has broken his silence about whether to expect him among the roster of big names in the 2023 new movie release. 
The fourth Expendables film, reportedly titled Expend4bles, will see Sylvester Stallone, Jason Statham, Dolph Lundgren and Randy Couture returning to the cast. When Arnold Schwarzenegger was asked about his involvement, here's what he said: 
During an interview with Parade, Schwarzenegger said bluntly that he told Stallone he was out of the franchise during its production, and Stallone was totally considerate to the decision. As Schwarzenegger recalled, he first joined 2010's The Expendables in a cameo role in between his final term as California's governor. In the 2012 sequel, he came to set for just two hours for a scene alongside Bruce Willis. While the actor kept things going for the third movie as well, it turns out he wasn't up for the task this time around, and hey, that's OK! 
Arnold Schwarzenegger currently is the star of No. 1 Netflix series, FUBAR, which allowed the actor to lead his first original streaming series about a CIA operative who finds out his daughter is in the same line of work as him. Following the recent success, the actor took to social media to share how "grateful" to the fans for making the show a hit. He's also got a few other projects on the way as well, including an action thriller called Breakout. 
As far as Expend4bles goes, the movie has brought on a number of exciting new cast members, like Megan Fox, 50 Cent, Tony Jaa and Andy Garcia. The movie will reportedly see the crew face off against an arms dealer who commands a massive private army. The sequel is among quite a few big 2023 movie still without trailers, though it is set to be released this September 22, so the wait is only about four months away.  
While Schwarzenegger is not part of The Expendables 4, it is exciting to imagine him and Stallone pairing up again for a future project, and it sounds like they will.