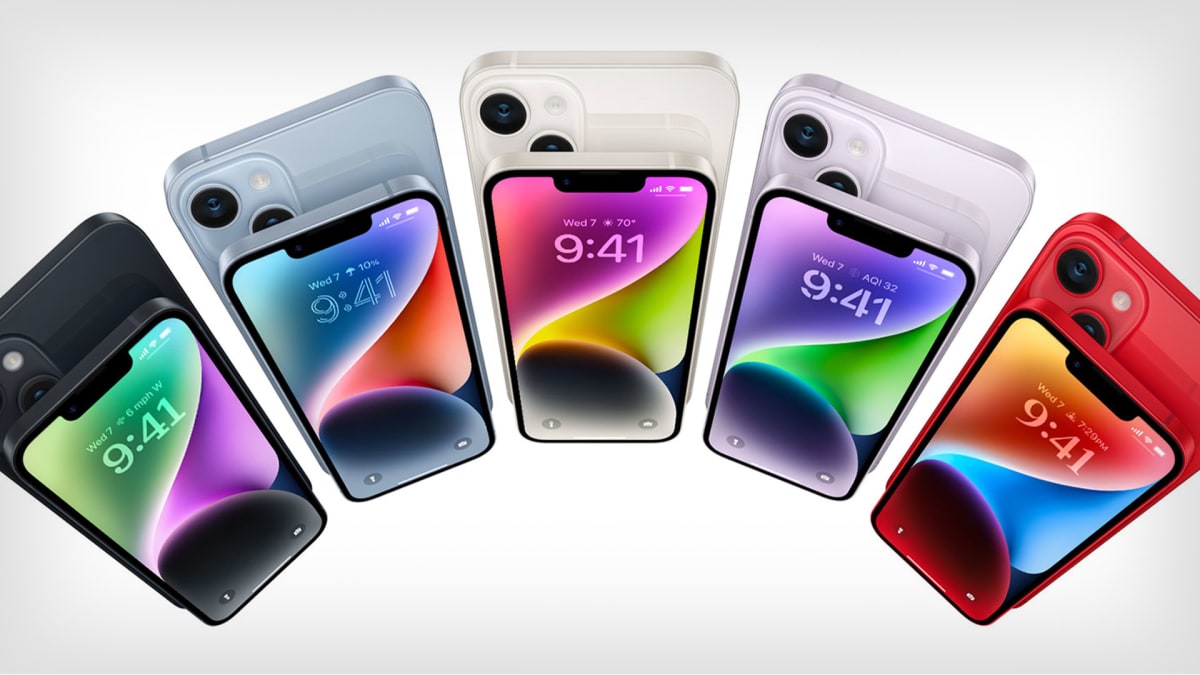 Apple (AAPL) shares slumped lower Friday after the tech giant posted its first quarterly earnings miss in six years, alongside its first annual revenue decline since 2019, as supply chain snarls in China limited the availability of its high-end iPhones and fading consumer demand dented personal computer sales.
The company said iPhone sales, however, would accelerate over the three months ending in March, adding that overall gross margins would improve to between 43.5% and 44.5%.
For the three months ending in December, the group's fiscal first quarter, Apple said earnings were pegged at 88 cents per share down 58% from the same period last year and well shy of the Street consensus forecast of $1.94 per share. 
Group revenues, Apple said, fell 5.5% from last year to $117.15 billion, again missing analysts' estimates of $121.2 billion, thanks in part to an outsized 8.2% slump in iPhone sales, which came in at $65.78 billion.
Apple warned on November 6 that Foxconn's 200,000-person factory in Zhengzhou known as 'iPhone City' is "currently operating at significantly reduced capacity" owing to covid restrictions put in place last month by officials in Beijing and warned that it could curtail shipments of its higher-end iPhones heading into the holiday season.
CEO Tim Cook told investors on a conference call late Thursday that the delays "significantly impacted the supply of iPhone 14 Pro and iPhone 14 Pro Max and lasted through most of December", but noted that now "production is where we want it to be".
"Because of these constraints, we had significantly less iPhone 14 Pro and iPhone 14 Pro Max supply than we planned, causing ship times to extend far beyond what we had anticipated," Cook said. "As we always have, every step of the way throughout the pandemic, we continue to prioritize people and worked with our suppliers to ensure the health and safety of every worker."
Apple shares were marked 3.5% higher in early trading Friday to change hands at $156.06 each, a move that would trim the stock's 2023 gain to around 24.75%.
In other portions of the business, Apple said China sales fell 7.8% to $23.91 billion, a slide that was partly offset by a solid 6.4% gain in revenues from its key services division, which came in at $20.77 billion.
Fading demand for personal computers, meanwhile, could slow sales for other Apple hardware, which benefited from a huge pandemic-era boost linked to work-from-home buying.
Both Intel (INTC) and Advanced Micro Devices (AMD), the biggest U.S. chipmakers focused on the PC sector, have warned on fading demand over the coming months amid a glut in overall supply and a pullback in global consumer spending.
In the U.S., consumer spending is slowing markedly as well, with December retail sales falling 1.1% to a collective $677.1 billion, following a 1% slump in November, even with the boost of lower gasoline prices.
Wearables sales, which includes the AppleWatch, slipped 8.3% to $13.48 billion, while Mac sales fell 29% from last year to $7.74 billion. iPad sales were up by a surprising 30% to $9.4 billion, a figure Cook said was "due in part to a favorable compare to the December quarter a year ago when we experienced significant supply constraints."
Still, Wedbush analyst Dan Ives, who carries an 'outperform' rating with a $175 price target on the stock, described the results as "positive in a glass full view."
"We believe overall given the supply chain disaster that Apple saw this was better than feared iPhone number and ultimately more of a supply issue than a demand issue," Ives said.  
"The conference call from Cook & Co. gave a solid insight into what Cupertino is seeing with continued consumer iPhone demand despite FX and macro headwinds and additionally what the company is seeing into next quarter," he added. "While caution is in the air and not surprising, China is seeing a rebound post lockdowns and that should continue into the next few quarters which is a major positive."