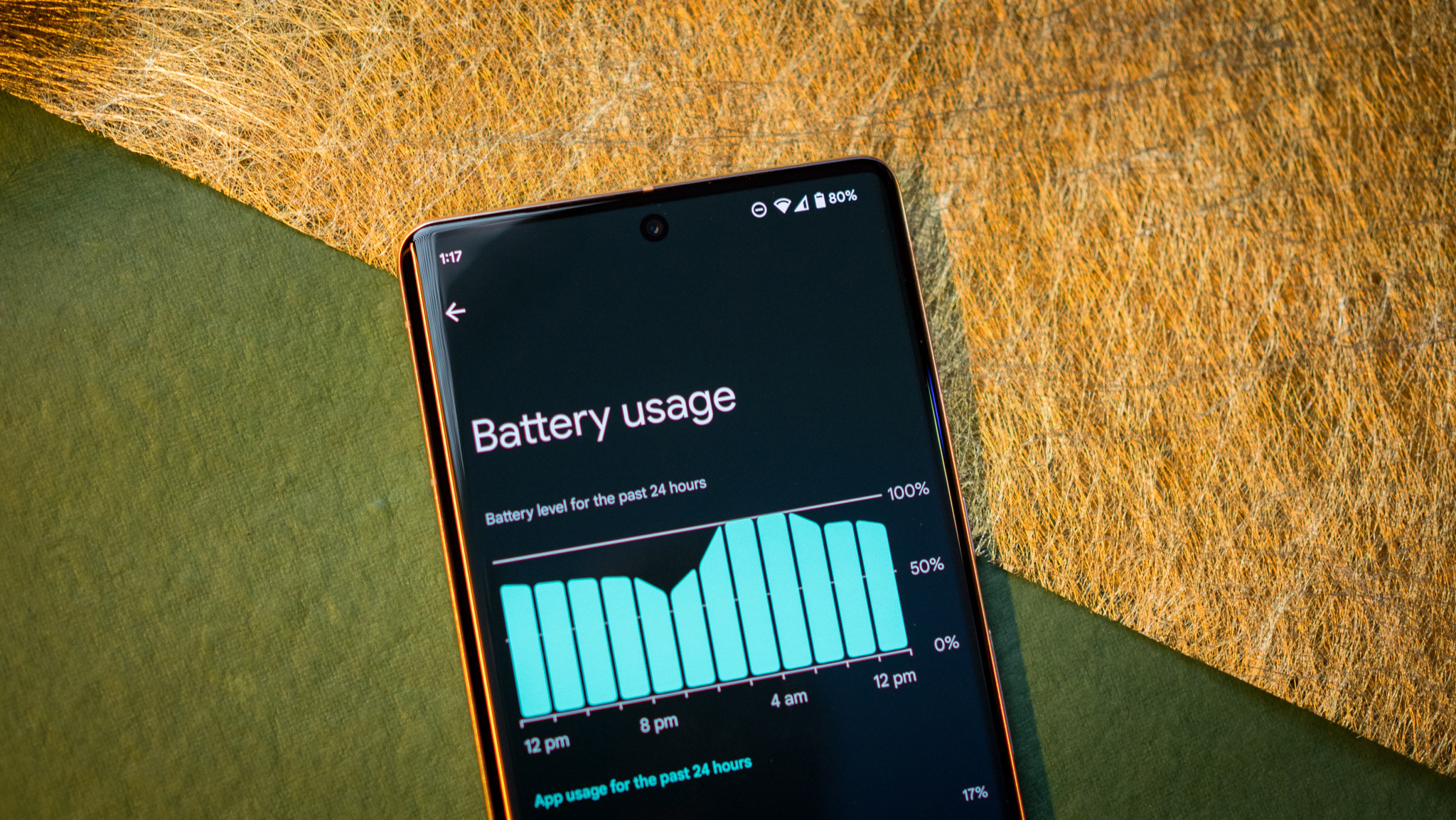 What you need to know
Google's battery health feature for Android 14 may display insights such as its original capacity percentage, number of charge cycles, and more.
The existence of the feature is wrapped up in some recently added Android 14 system APIs.
A proof-of-concept app can be downloaded if users are curious as to how Google's finished feature may operate.
Android 14 may be preparing a new feature that'll give users some insight into the health and potential longevity of their battery.
The existence of such a new feature was spotted and detailed by Mishaal Rahman on Twitter. From the deep dive, Google is preparing a "battery health" feature that will display information regarding a device's estimated percentage of its original capacity, its number of charge cycles, charging policy, and manufacturing date.
This is all wrapped up in a couple of BatteryManager APIs Google recently added to Android 14. Rahman states the newly added system APIs can be called forth by any app with the BATTERY_STATS permission. Due to this, another developer, Narek, whipped up a proof-of-concept of this battery health feature still in development, using the existent APIs in Android 14, so users can play around with it — titled "batt."
I bought a used Pixel 7 Pro recently and thought it was a shame that Google's battery health feature hasn't been released.It'd be nice to see how many charge cycles it's had or the estimated % of its original capacity. Fortunately, Google's made it possible in Android 14! 🧵 pic.twitter.com/KXGtLwhJtUJune 1, 2023
Be warned that if you decide to download this app concept, the stats you see may not be accurate. Rahman states the app simply displays what it receives from the API, which depends on whether or not your battery's stats are tracked by the charging IC (integrated chip), and it also depends on if the HAL (hardware abstraction layer) supports this feature.
However, if you decide to proceed with testing, you must ensure your device is running Android 14. Install the program, run "pm grant com.porg.batt android.permission.BATTERY_STATS," or simply use the Shizuku app to grant permissions.
Android 14 is still moving along its development track and should be rolling out later this summer — possibly another August release. Google recently pushed out the Android 14 Beta 2.1 build for Pixels, which fixed several bugs such as one user's encountered with Photos. The app would crash whenever a user tried to open certain photos. Another problem, one affecting those trying to leave the beta program, was also addressed.
It's also worth mentioning that the same build has started to conflict with the Google Camera present on the Pixel 7 series and Pixel 6. Users have reported constant freezing and crashing whenever they've tried switching from their camera's standard lens to the ultra wide-angle lens. The good news here is that it appears as though Google is at least somewhat aware of the problem after a member commented asking for more information on an IssueTracker post.
The Google Pixel 7 Pro is the company's latest top-tier model with exclusive features and first-dibs on Android updates. The Pixel 7 Pro delivers strong cameras on its rear shelf for capturing life's moments. Combine this with the phone's exciting photo editing software and you're pictures will only involve those you love — and look crisp, too.