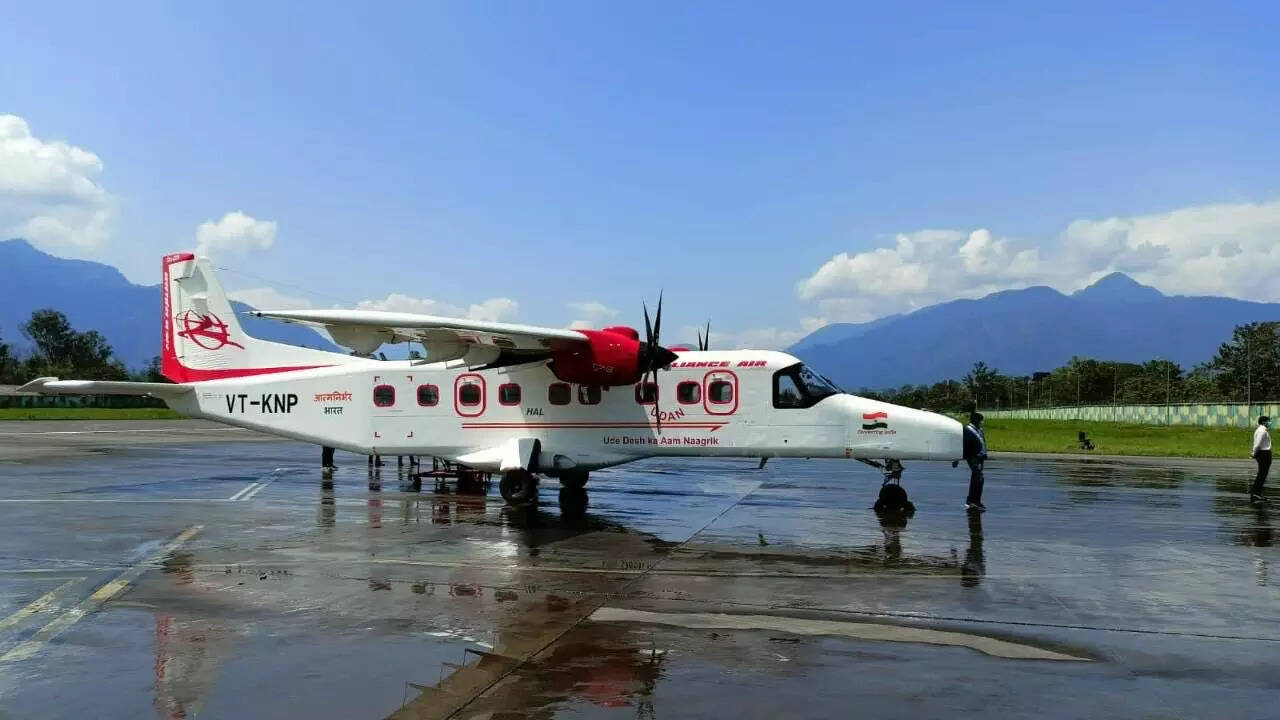 NEW DELHI: Hindustan Aeronautics Ltd's (HAL) made-in-India Dornier 228 will from April 18 connect remote parts of Arunachal Pradesh by air with rest of the country via Dibrugarh in Assam.
Alliance Air (AA), the only government-owned fixed wing airline now, will start operating a Dornier 228 on the Dibrugarh-Passighat-Lilabari-Passighat-Dibrugarh twice a week.
A fortnight after that, AA will launch Dibrugarh-Zero and then connect Tezu around mid-May.
Next month Alliance Air will get its second made-in-India Dornier 228. With two of these planes in its fleet, it will connect Dibrugarh to Mechuka, Tuting and Vijoynagar.
"This is a momentous occasion for Indian aviation as for the first time a made-in-India aircraft will be used for regular passenger flights. The earlier paradigm of economic growth leading to connectivity is now transformed to connectivity leading to growth under Prime Minister Modi's vision for the country. The remote parts of India will now be connected by air with rest of the country. Six advanced landing grounds of the Indian Army will be used for these flights," Union aviation minister Jyotiraditya Scindia told TOI Thursday.
Meanwhile after Air India's divestment, Alliance Air will from Friday (April 15) be run as an independent business unit under the government.
AA CEO Vineet Sood says the airline will now sell tickets under Alliance Air banner under flight code 9I-XXX.
"Alliance Air has migrated to cloud based passenger service system from April 15, 2022. We now have our own website www.allianceair.in and the passenger can start booking on it now," AA said in a statement.