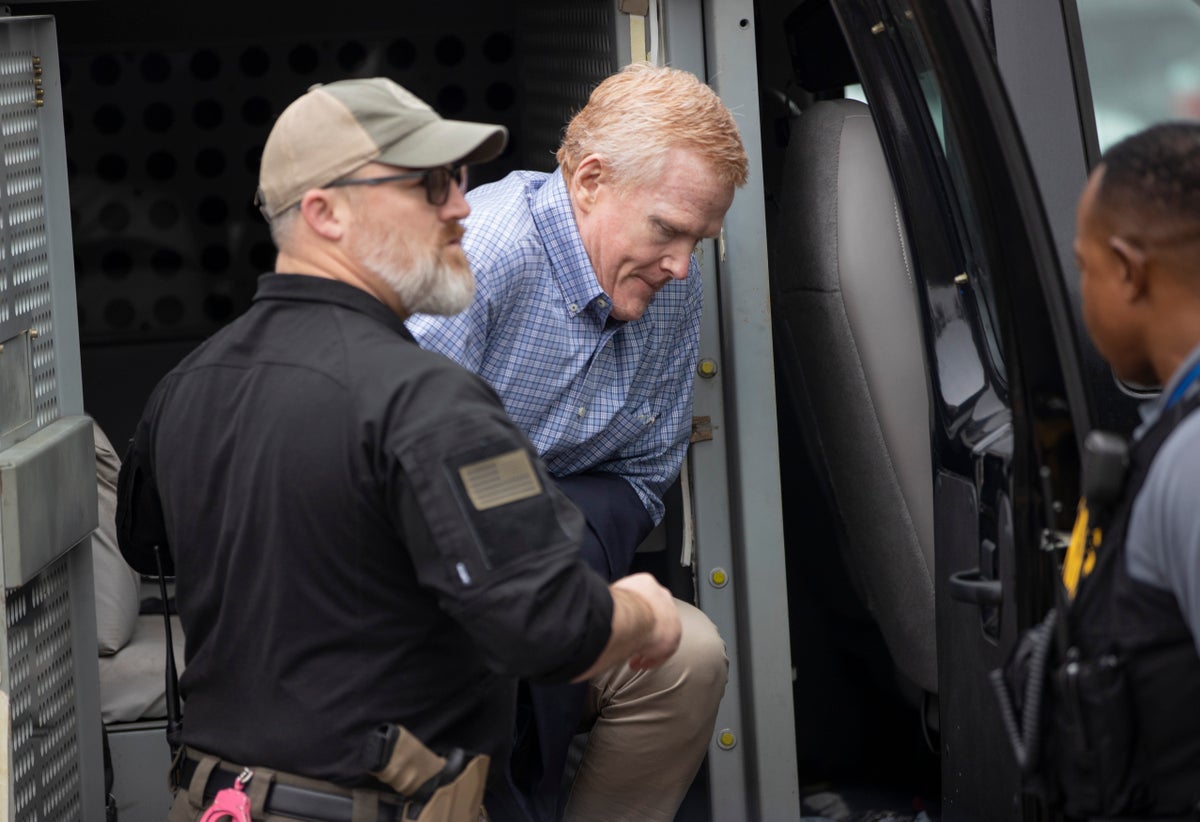 Alex Murdaugh: Who is the disgraced attorney and why is he on trial?
Disgraced legal dynasty heir Alex Murdaugh's financial crimes continue to come under the spotlight in his trial for the double murders of his wife and son.
Mr Murdaugh is accused of shooting dead Maggie and Paul at the kennels of the family's vast hunting estate in Islandton, South Carolina, on 7 June 2021.
Separately, he is facing around 100 charges for allegedly stealing more than $8m in settlement money from clients at his law firm.
Testimony about his alleged financial crimes has so far been heard without the jury present. Prosecutors argue it is key to establishing a motive, while the defence wants the evidence thrown out.
Last week, this included testimony from the sons of the Murdaugh's late housekeeper Gloria Satterfield – whose death is now being reinvestigated – who say he stole a $4m settlement from them. Mr Murdaugh's former best friend also took the stand, breaking down in tears as he recalled learning of the fraud schemes.
Judge Clifton Newman is hearing more shadow trial testimony this morning before making a ruling on what evidence is allowed.