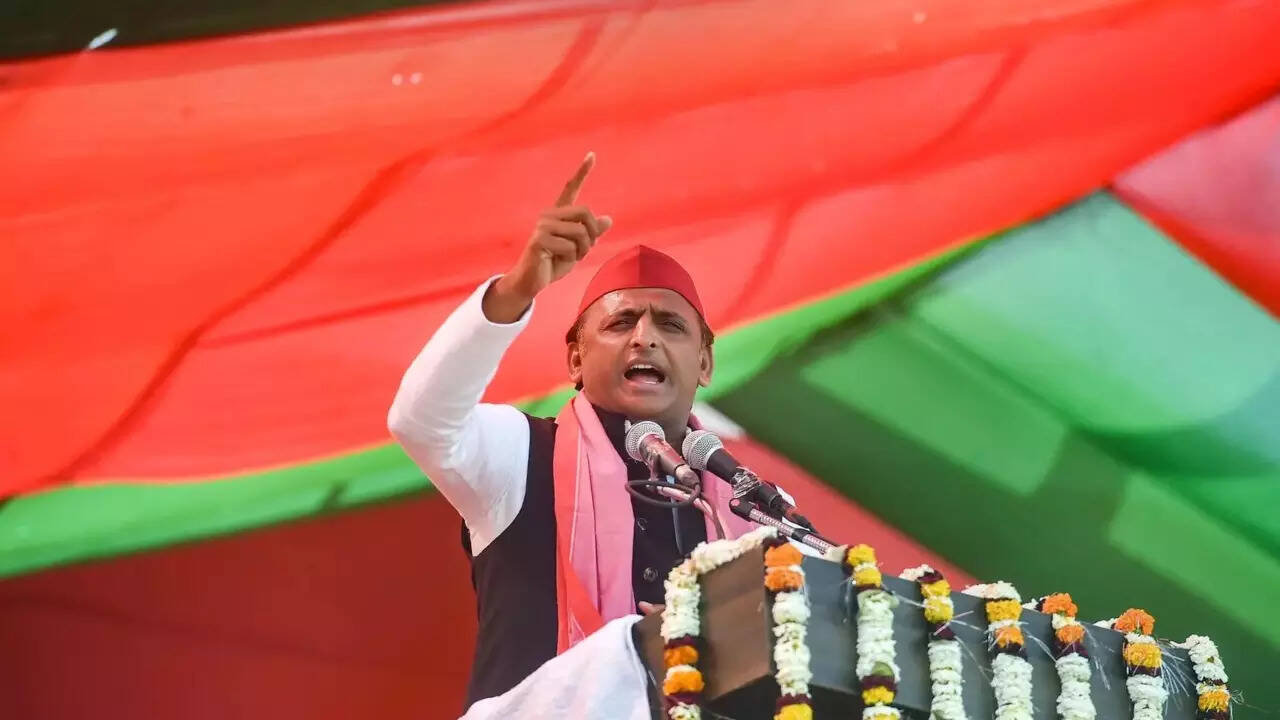 LUCKNOW: Contrary to the exit polls predicting a comfortable victory for the ruling BJP in the 2022 Assembly polls, former CM Akhilesh Yadav on Monday claimed that Samajwadi Party and its alliance partners would form the government once the poll results are announced on March 10.
The party is also learnt to have issued a detailed advisory and guidelines for party candidates and their representatives at counting centres for March 10 when the votes will be counted.
SP principal general secretary Ram Gopal Yadav was more direct in dismissing the exit polls. "Samajwadi alliance will secure 300-plus seats. Candidates and party workers should carefully oversee the counting and prepare to hoist the victory flag on March 10," he said.
Akhileshtook to Twitter to thank the electorate who voted for SP alliance in the seventh and final phase, which he described as a decisive one. "The seats that the party would win in the seventh phase will only add to the lead of the SP alliance's tally," he wrote, thanking the electorate in general and the youth in particular. "We are going to form the government," he announced.
The party is also learnt to have issued a circular to all the candidates and district chiefs of the party to remain extra alert during counting of postal ballots giving specific and detailed break-up of how the votes are to be counted before counting of EVM votes and how the party candidates and party agents at counting centres must maintain a 'tight vigil' on ballot boxes containing postal ballots till the last vote is counted. The party has cautioned its cadres to make sure that ballot boxes containing postal ballots are not tampered or 'meddled with' even if the counting is halted to resume tabulation of EVM votes at centres where ballot boxes have more than 1500 votes.
Earlier, the SP chief counted the reasons for his prediction of party's victory in the polls. "People of Uttar Pradesh are completely against the ruling BJP.," he said.