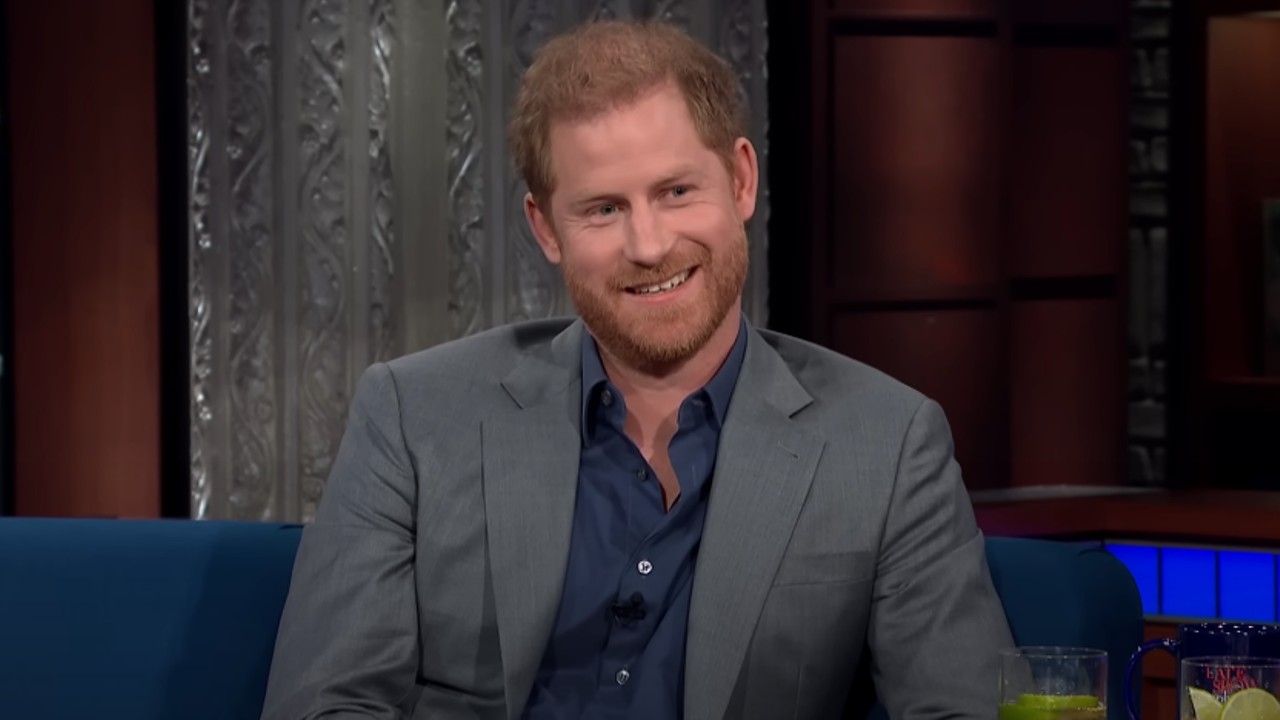 There's been a lot of fuss about Prince Harry and his relationships within the Royal Family over the past several months, following his and Meghan Markle's Netflix docuseries and the release of his tell-all memoir Spare. Harry's appearance at his father's coronation in early May was one of the most talked-about stories surrounding the event, and a month after King Charles III was crowned, many continue to debate its larger meaning. One royal expert said in a recent documentary that the Duke of Sussex made an "unwise" decision in regards to the historic occasion.
Much of the conversation leading up to the coronation was whether or not Prince Harry would attend. In the end he chose to make the trip to London solo, without wife Meghan Markle and their children, and only stay in the country for about 24 hours before flying back to the US. In the British TV Channel 5 documentary Harry & Meghan: Is America Turning Against Them, royal expert Richard Kay disagreed with the prince's decision, saying (via The Sun): 
The date of the coronation — May 6 — also happened to be the 4th birthday of Prince Harry's son Archie. The scheduling conflict was the reason given for Meghan Markle's absence at the ceremony (though some people weren't buying it), as well as Harry's reasoning for wasting no time getting out of London.
Clearly, the royal expert didn't see Archie's birthday as a valid excuse, calling the Duke of Sussex's quick exit "petulant." Channel 5's royal correspondent Tom Quinn echoed those sentiments in his assessment of the Royal Family's feelings. Quinn said:
It was widely reported ahead of King Charles III's coronation that only working members of the Royal Family would be involved in the pomp and circumstance, meaning Prince Harry would be on the sidelines for the event, after he and Meghan Markle stepped away from their royal duties in 2020. 
The Duke and Duchess of Sussex have clearly continued to take heat in the weeks following the king's crowning, even after the couple was involved in a "near catastrophic" car chase with members of the paparazzi while they were in New York City. While Harry and Meghan have faced accusations of exaggerating the severity of the chase — a claim their rep called "abhorrent" — there's no doubt it was a serious matter for Prince Harry, whose mother Princess Diana was killed in a crash in 1997 that occurred while her car was being chased by paparazzi.
Thankfully there were no accidents or injuries reported following the incident in New York, and as for whether or not there's any continued fallout from Prince Harry's brief appearance at King Charles III's coronation, we'll have to wait and see.