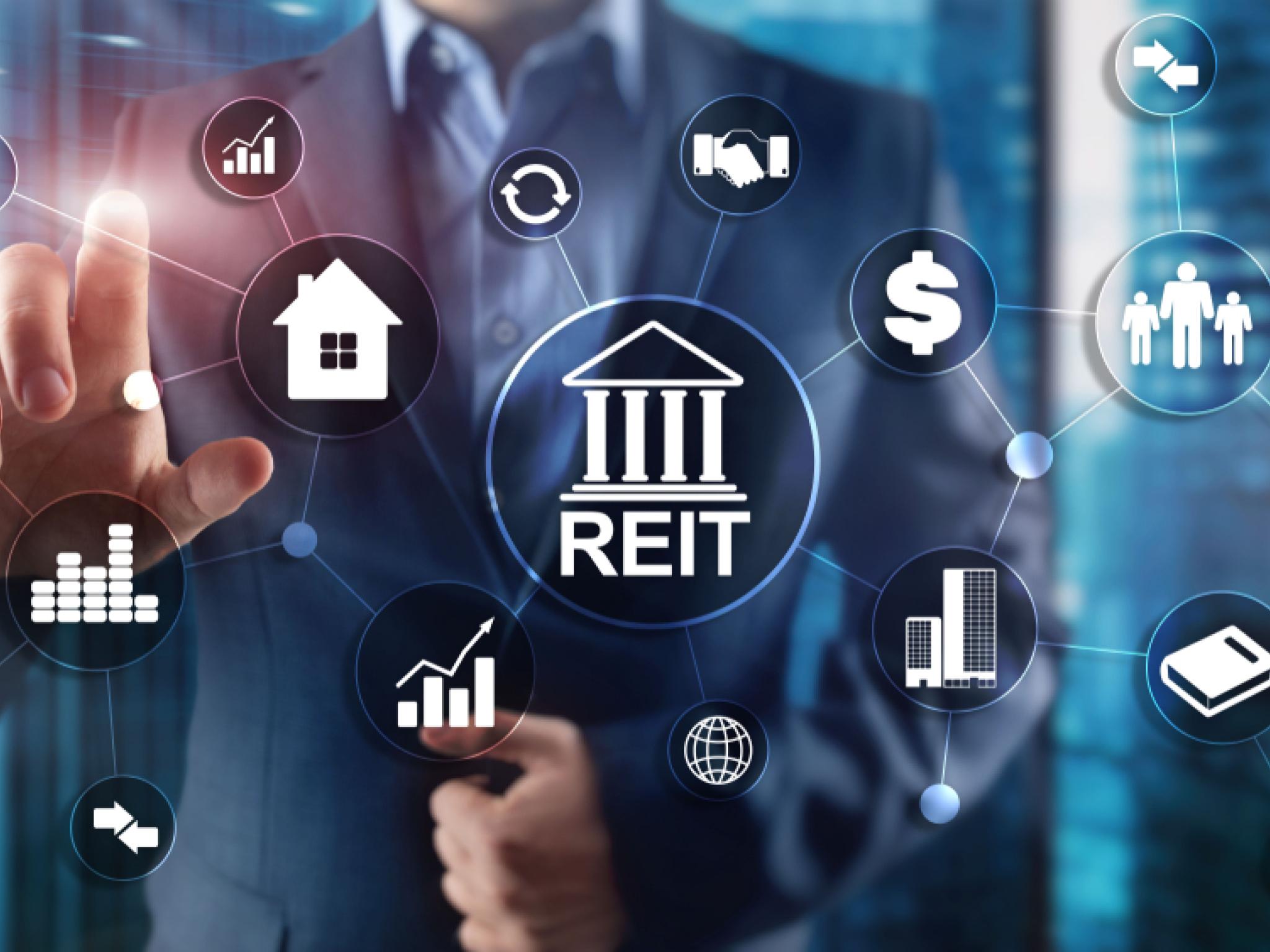 A short float is a condition that can sometimes lead to an unusually strong rally — with the emphasis on "sometimes."
Many real estate investment trusts (REITs) have shorted so much that if they're forced to cover — on any tidbit of reasonably good news — the price could blast higher without much notice.
Shorting stock involves borrowing shares from a brokerage house (for a fee) and then selling those shares hoping that the price will decline. At some point, an investor who is short a stock must buy it back and return the shares. If the price is lower, that's a good trade. If the price blasts higher and covering the short becomes a matter of taking a loss, it can be unpleasant.
Some investors closely follow the number of shares that have been shorted versus the total number of shares outstanding. That's known as the "short float," and when it rises to a level higher than normal, some use that number to locate potential "buy" candidates on the theory that if the shorts are forced to cover, money can be made.
Certain types of hedge funds, a few of which trade many millions of dollars, pay attention to this particular metric.
Here are three REITs with larger-than-usual short floats:
Hannon Armstrong Sustainable Infrastructure Capital Inc. (NYSE:HASI) is a mortgage real estate investment trust focused on energy-efficient products and renewable energy projects. Headquartered in Annapolis, Maryland, the REIT has a market capitalization of $2.5 billion.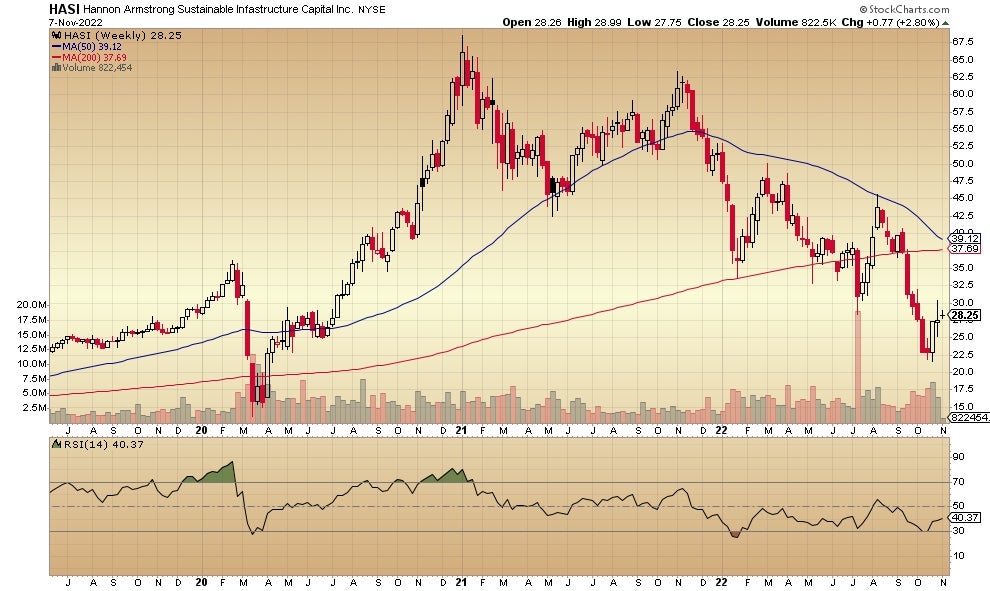 The short float for Hannon Armstrong sits at 10.98%. For comparison's sake, the short float for a similar type of mortgage business, Annaly Capital Management Inc., is 3.98%. 
Innovative Industrial Properties Inc. (NYSE:IIPR) is based in San Diego, California and, according to its website, focuses on "purchasing specialized real estate assets for the regulated cannabis industry." This REIT's market capitalization is $2.99 billion.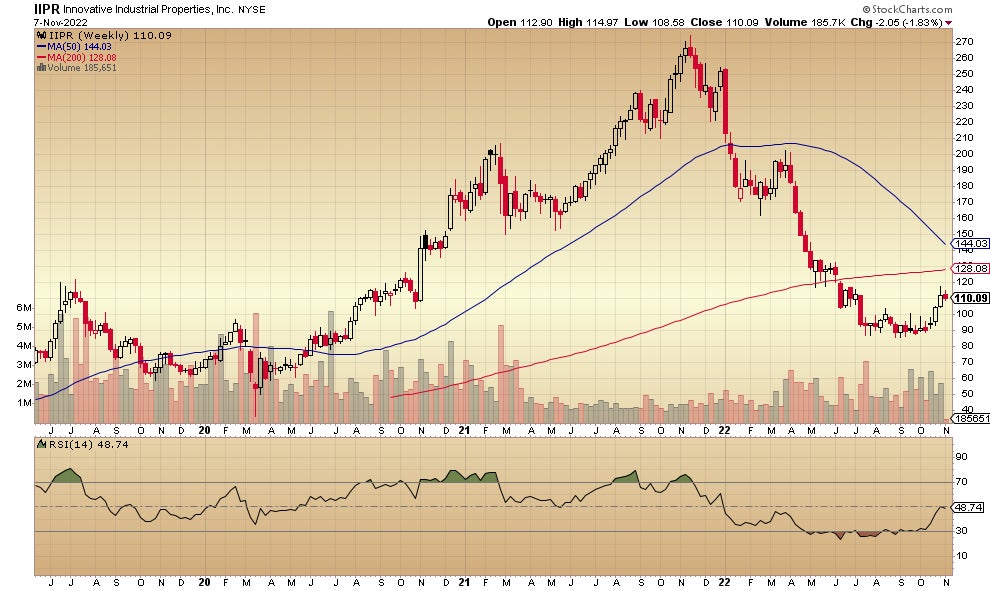 Innovative Industrial Properties has a short float of 7.71%. The price appears to be bouncing a bit off of its lows from August, September and October, but the 50-week moving average trending strongly lower is a bearish look.
Birmingham, Alabama-Medical Properties Trust Inc. (NYSE:MPW) invests in healthcare facilities around the country. With a market capitalization of $6.73 billion, this REIT is considered to be a major one in the sector.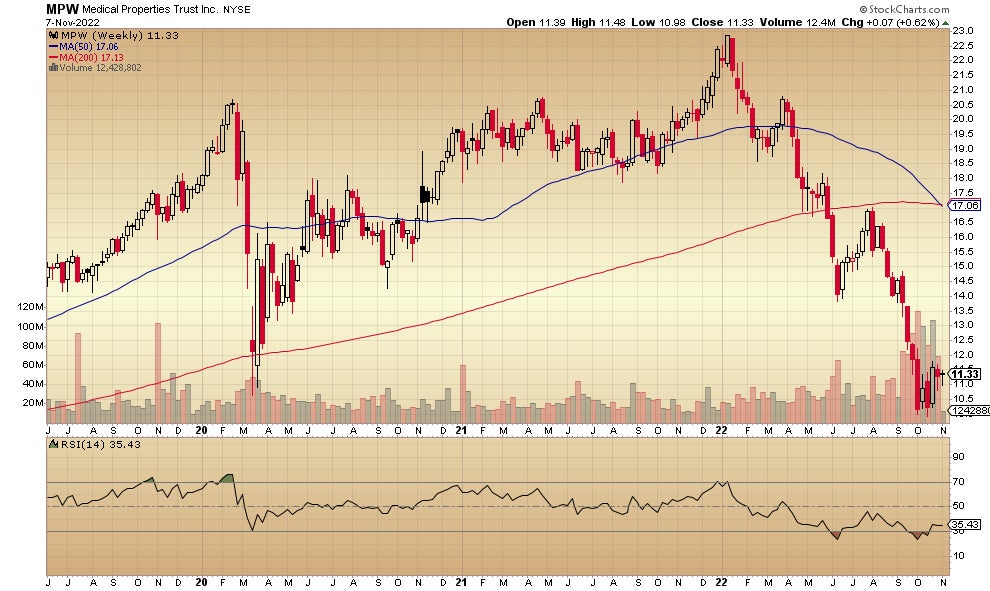 The short float for Medical Properties is 12.49%. That's the kind of metric that finds interest among hedge funds looking for possible buy candidates in the real estate investment trust group. That the 50-week moving average is downtrending and crossing below the 200-week moving average may have potential investors thinking twice.
See more on real estate investing from Benzinga
Charts courtesy of StockCharts