2022 UP assembly election: Will Akhilesh Yadav's third attempt at pre-poll alliance succeed?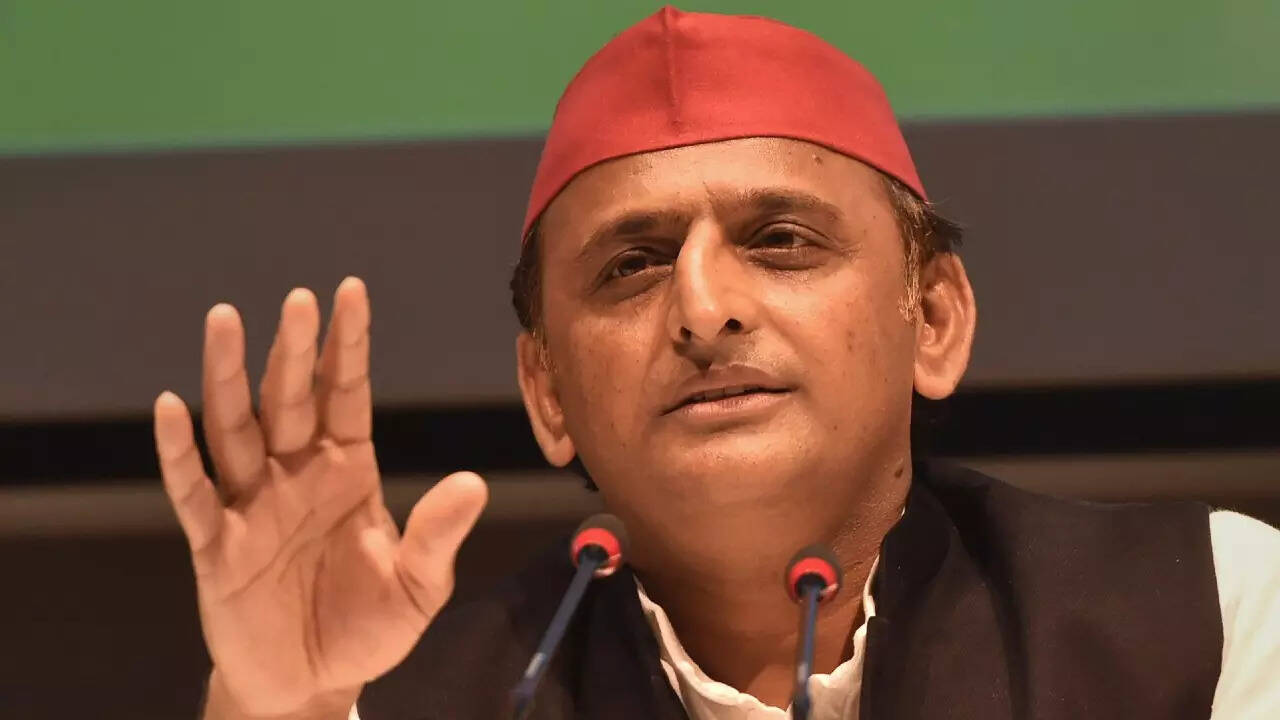 NEW DELHI: In order to wrest power from the Bharatiya Janata Party (BJP), all the three main opposition parties in Uttar Pradesh are preparing to contest the forthcoming assembly elections in early 2022 in their own distinct style.
While Mayawati-led Bahujan Samaj Party (BSP) and the Congress have changed their strategy a bit as compared to the previous elections, Akhilesh Yadav-headed Samajwadi Party (SP) is trying its luck more or less with the same formula for the third consecutive election.
Samajwadi Party (SP)
SP contested the 2012 UP assembly election independently and won a majority. SP founder Mulayam Singh Yadav sprung a surprise by handing over the reins of the government to his son Akhilesh Yadav instead of himself becoming the CM of India's most-populous state, which returns the maximum number of law-makers - 403 MLAs, 80 Lok Sabha MPs and 31 Rajya Sabha MPs.
After five years of governance, SP aligned with the Congress for the 2017 UP assembly election. The alliance of the two parties was being touted as a "masterstroke".
The coming together of Akhilesh and Congress leader Rahul Gandhi was hyped by coining several slogans, such as "UP ke do ladke" (Two boys of UP) and "UP ko ye saath pasand hai" (UP likes this company).
But this alliance could not stop the BJP juggernaut. The BJP proved several keen political observers and experts wrong by winning a whopping 312 of the 403 assembly seats alone and 325 along with its allies.
Without getting discouraged with the result, SP repeated the experiment in the 2019 Lok Sabha election. It entered into a pre-poll alliance with BSP.
The "bua-bhatija jodi" (aunt and nephew combination of Mayawati and Akhilesh respectively) in 2019 performed better than in the 2014 Lok Sabha election when, contesting separately, SP had won five of the 80 seats while BSP could not open its account.
However, in 2019, while BSP's tally rose to 10, SP's remained the same at five seats. The two parties parted ways soon after the results were announced.
After the two experiments, which did not help SP much, the party has again decided to contest the 2022 UP state polls in alliance with smaller parties.
Akhilesh is understood to be in talks with at least three smaller parties. It has tied up with Om Prakash Rajbhar-led Suheldev Bharatiya Samaj Party (SBSP) and is in talks with Jayant Chaudhary-led Rashtriya Lok Dal (RLD) and Delhi chief minister Arvind Kejriwal-headed Aam Aadmi Party (AAP) to defeat BJP government in the state led by chief minister Yogi Adityanath.
Akhilesh met Jayant Chaudhary and AAP Rajya Sabha MP Sanjay Singh in the last couple of days.
After meeting the RLD chief, Akhilesh tweeted in Hindi: "Towards change, with Jayant Choudhary."
Jayant Chaudhary, on his part, said: "Moving forward."
After his talks with Sanjay Singh, Akhilesh tweeted: "A meeting, for a change."
Tagging him, Sanjay Singh replied: "Against dictatorship, surely a clarion call for progress and change."
SP has a solid vote bank of Muslims and Yadav (MY). Muslims constitute over 19 per cent of UP's 25-crore population. While OBCs comprise 41 per cent of the state's population, the population percentage of Yadavs is about 10 per cent.
In 2017, SBSP had tied up with the BJP and had contested on eight seats. It won four and polled 0.7 per cent of vote share. Later, it broke up with the BJP.
Wooing the Rajbhar community, home minister Amit Shah laid the foundation of a state university in Azamgarh on November 13 and named it after the Hindu warrior king and Rajbhar icon Maharaja Suheldev.
RLD, which has a base among the Jats in western UP, did not win any Lok Sabha seat either in the 2014 or 2019 Lok Sabha elections. In the 2017 UP assembly election, it fielded candidates on 277 seats but won just one. It forfeited the security deposit in 266 seats and garnered 1.78 per cent of the vote share.
Some believe that RLD may fare better due to the farmers' protest over the three farm laws which are all set to be repealed in the upcoming winter session of Parliament commencing on November 29. The Modi cabinet approved a Bill to repeal the farm reform laws on November 24.
The Jats, who are an influential farming community in the western UP, had lent strong support to the protest being led by farmers primarily from Punjab.
As far as AAP is concerned, it is trying its luck in the UP assembly election for the first time. In September, the party had declared that it would contest all the 403 seats. However, the party seems to have changed its mind and is joining hands with the SP-led alliance.
Bahujan Samaj Party (BSP)
Mayawati has reiterated twice this year and made BSP's position clear that it would contest the 2022 UP assembly election on its own. She said this on her birthday on January 15 and then again on June 27.
In fact, BSP has not contested any UP assembly election by forging a pre-election alliance with any party.
Among the five states of UP, Punjab, Uttarakhand, Goa and Manipur which are slated to face elections in February-March next year, BSP has tied up only with Shiromani Akali Dal (SAD) in Punjab.
However, in a change of strategy, BSP had stitched a pre-poll alliance with SP for the 2019 Lok Sabha election. But that alliance broke soon after the results were declared.
BSP is now back to going solo in the upcoming UP election.
Congress
The Congress has contested all the recent elections in UP on its own. The exception was in 2017 when it tied up with SP.
But that tie-up resulted in a disastrous result.
While the BJP won 312 of the total 403 seats and fetched 39.67 per cent of the votes; SP won 47 seats and garnered 21.82 per cent of the votes; BSP won 19 seats and got 22.23 per cent of the votes; and Congress won just 7 seats and received only 6.25 per cent of the votes.
The party is also going solo in the next year's UP election.