20,181 fresh Covid cases, 7 deaths in Delhi; positivity rate at 19.6%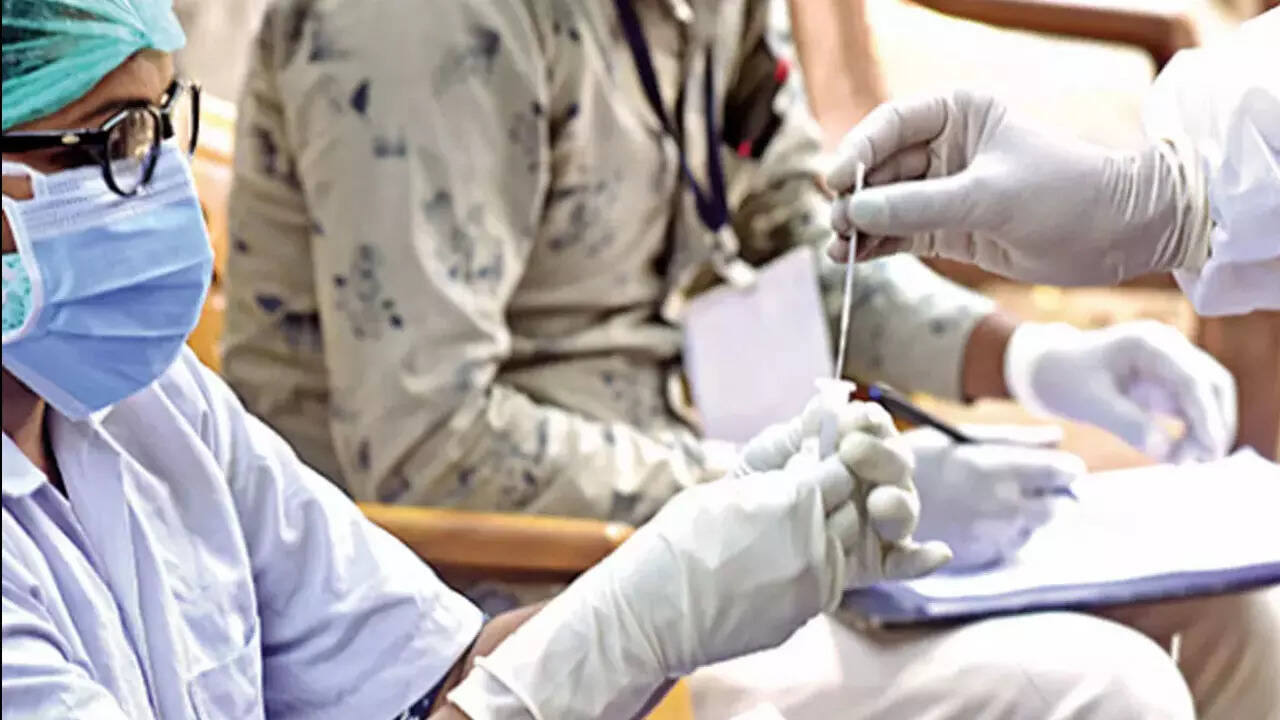 NEW DELHI: Seven more fatalities were recorded in Delhi on Saturday due to Covid-19 as the city clocked 20,181 infections in a single day, while the positivity rate rose to 19.6%, according to data shared by the health department.
The capital had reported 407 Covid-19 fatalities and 20,394 cases with a positivity rate of 28.3% on May 2.
Saturday's 20,181 cases came out of 1,02,965 tests conducted on the previous day - 79,946 RT-PCR ones and the rest rapid antigen.
Officials said the number of Covid-19 patients admitted to hospitals has gone up to 1,586, with 375 patients on oxygen support. Of the 375, 27 are on ventilator support.
Labs may need more people if cases go up
The number of active cases stands at 48,178, with 25,909 in home isolation. A number of healthcare workers from across city hospitals and path labs are also testing positive for the viral infection, which is leading to a manpower shortage.
Anand K, the CEO of SRL Diagnostics, a leading path lab chain, said they have had staff testing positive at some of their labs. "It is unavoidable given how quickly this variant is spreading," he added. Anand said currently, they were able to meet the testing needs but if the demands soared up further they may have to hire additional manpower.
Till about a month ago, the positivity rate in the capital hovered at around 1%. It has gone up by nearly 19 times and active cases have increased from around 3,000 in December to 48,178. The huge spike in fresh cases over the past several days is due to the spread of the new variant that is highly transmissible, doctors say. It is causing mild symptoms in most patients but a few, especially the elderly and people with comorbidities, are at risk of developing complications, Dr Rommel Tickoo, director, internal medicine, at Max Saket, said.
The toll due to the novel coronavirus infection in Delhi is 25,143. Of this, 36 fatalities have been recorded in the last eight days.