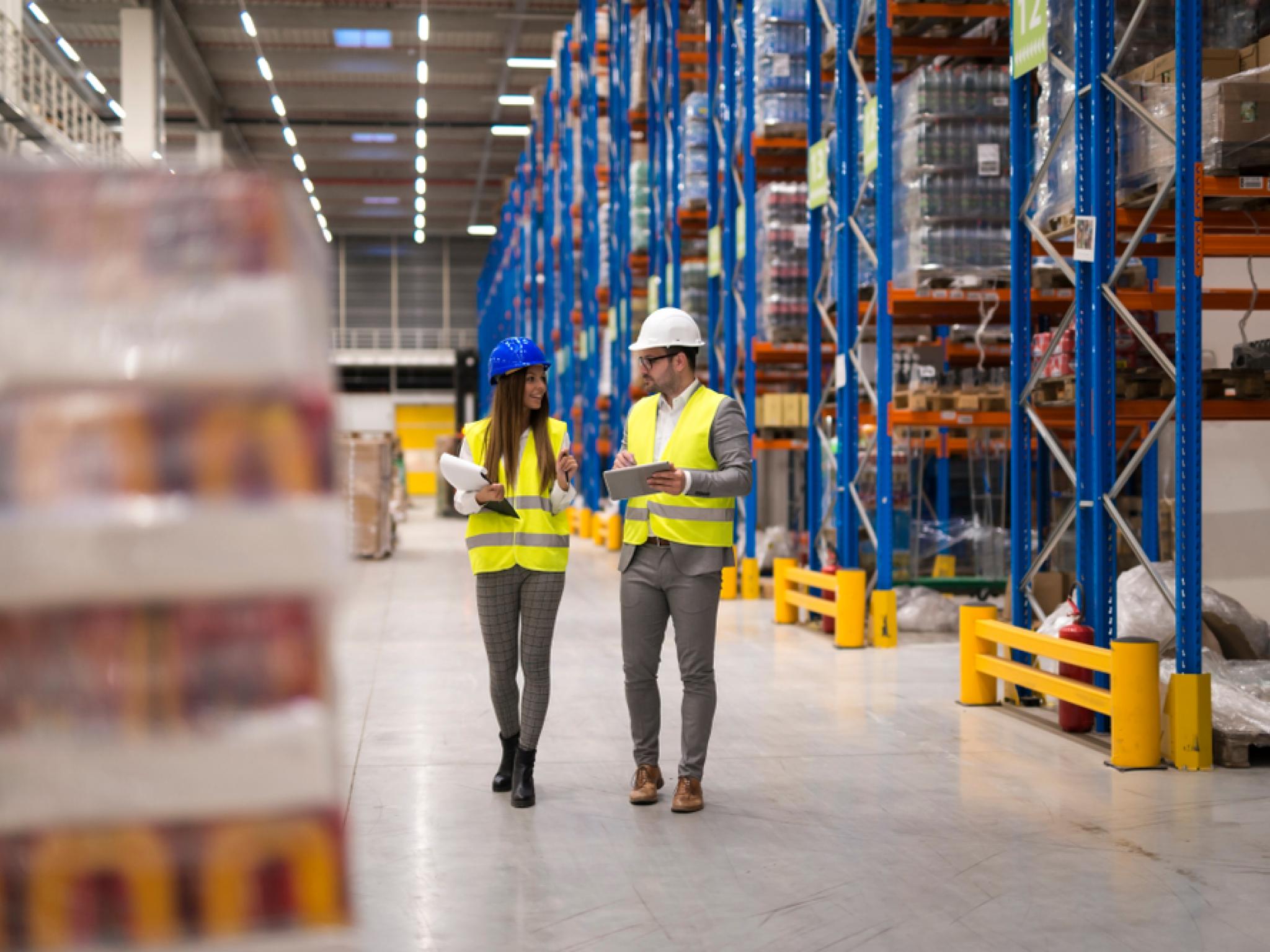 When investing in equity real estate investment trusts (REITs), it is important to remember that these own the real estate and generate revenues through collecting rents. Over a 10-year trailing period, equity REITs focused on industrial properties saw annualized returns of 17.1%, the second-best-performing REIT sector.
The only other REIT sector performing better over the same 10-year period happened to be self-storage equity REITs, which have been on the rise due to increasing demand for self-storage.
A downside to equity REITs in the industrial sector is that these trusts typically have a five-year average dividend yield of 3.2%.
Go To: REIT Analysts Are Changing Their Opinions: Find Out Here What's Changed
LXP Industrial Trust (NYSE:LXP) is offering a dividend yield of 3.49% or 48 cents per share annually, using quarterly payments, with a track record of increasing its dividends for two consecutive years.
LXP Industrial Trust is a real estate investment trust principally involved in the ownership of equity and debt investments in single-tenant properties and land throughout the U.S., primarily in office and industrial properties.
LXP Industrial has more than 111 industrial properties with over 53.5 million rentable square feet, with an occupancy rate of 99.8% leased. LXP Industrial's average portfolio age is eight years while its weighted average lease terms are roughly 6.8 years.
In the second quarter, LXP repurchased and retired 6.1 million common shares for an average price of $11.45 per share.
EastGroup Properties Inc. (NYSE:EGP) is offering a dividend yield of 3.21% or $5 per share annually, making quarterly payments, with a track record of increasing its dividends once in the past year.
EastGroup Properties is an equity real estate investment trust engaged in the acquisition, development and operation of industrial properties in major urban areas within the Sunbelt region of the U.S.
EastGroup Properties portfolio is 89% composed of business distribution buildings, primarily in the 15,000 to 70,000 square foot range. EastGroup currently has more than 56 million square feet across at least 11 states, which includes development projects and value-add acquisitions in lease-up and under construction.
The firm's operating portfolio was 99.0% leased and 98.5% occupied as of Sept. 30, 2022.
Also Check Out: The Best Real Estate Crowdfunding Platforms With Benzinga 
Photo: Aleksandar Malivuk via Shutterstock