Zhang's US Open win completes Chinese 'golden slam'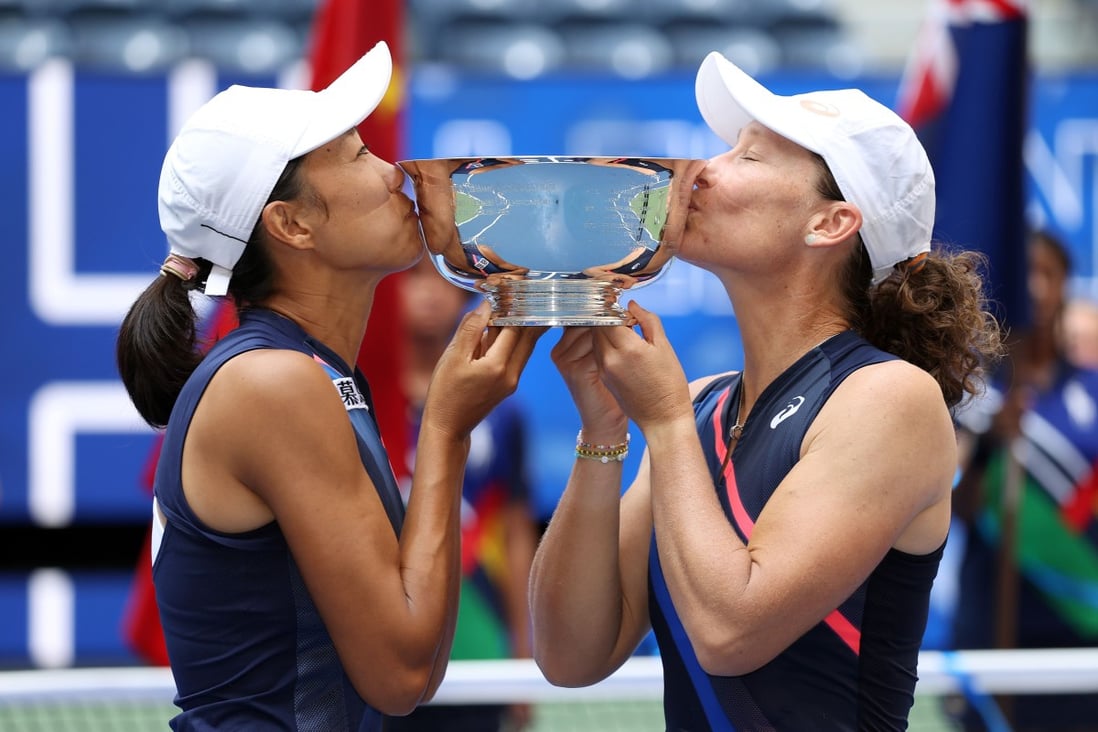 China No 1 Zhang Shuai's victory at the 2021 US Open secured a "golden slam" of sorts for Chinese players as it marked the final major where there was a Chinese winner.
The golden slam is traditionally seen as winning all four majors – Wimbledon and the Australian, French and US Open – plus the Olympic gold medal all in the same calendar year.
That was achieved by Germany superstar Steffi Graf back in 1988 and it has proven notoriously difficult to replicate ever since, even for the those at the very top of the game.
Novak Djokovic was going for it this year after winning in Melbourne, Paris and London but he came unstuck in Tokyo, where he lost to Alexander Zverev in the semi-final, and then again at the US Open after his golden slam was downgraded to the still mightily impressive possible calendar grand slam.
Men's wheelchair tennis player Dylan Alcott did achieve a golden slam this weekend in New York with his US Open adding a fourth major of 2021 to his Paralympic gold.
The Australian became the first male tennis player to achieve a golden slam but he was beaten to becoming the first wheelchair tennis player to do so by a matter of hours.
Dutch top seed Diede de Groot won the golden slam earlier in the day with victory at the US Open in the women's singles final over Japan's No 2 seed Yui Kamiji – a repeat result of the Tokyo 2020 gold medal match,
Graf, de Groot and Alcott have each made history as individuals with their golden slams, as have others with the "career golden slam" – winning all four majors and the Olympics at any point during your career.
Those who have done that as singles players include just Andre Agassi, Rafael Nadal and Serena Williams in addition to Graf.
Little wonder then that China's version of a "golden slam" is a much more collective effort – and spread out over much more than a single calendar year. In fact it has taken China 15 years since one of its players first won a senior draw title – singles or doubles – and Zhang completing the set last weekend.
Here is a look a back at China's collective success at the slams.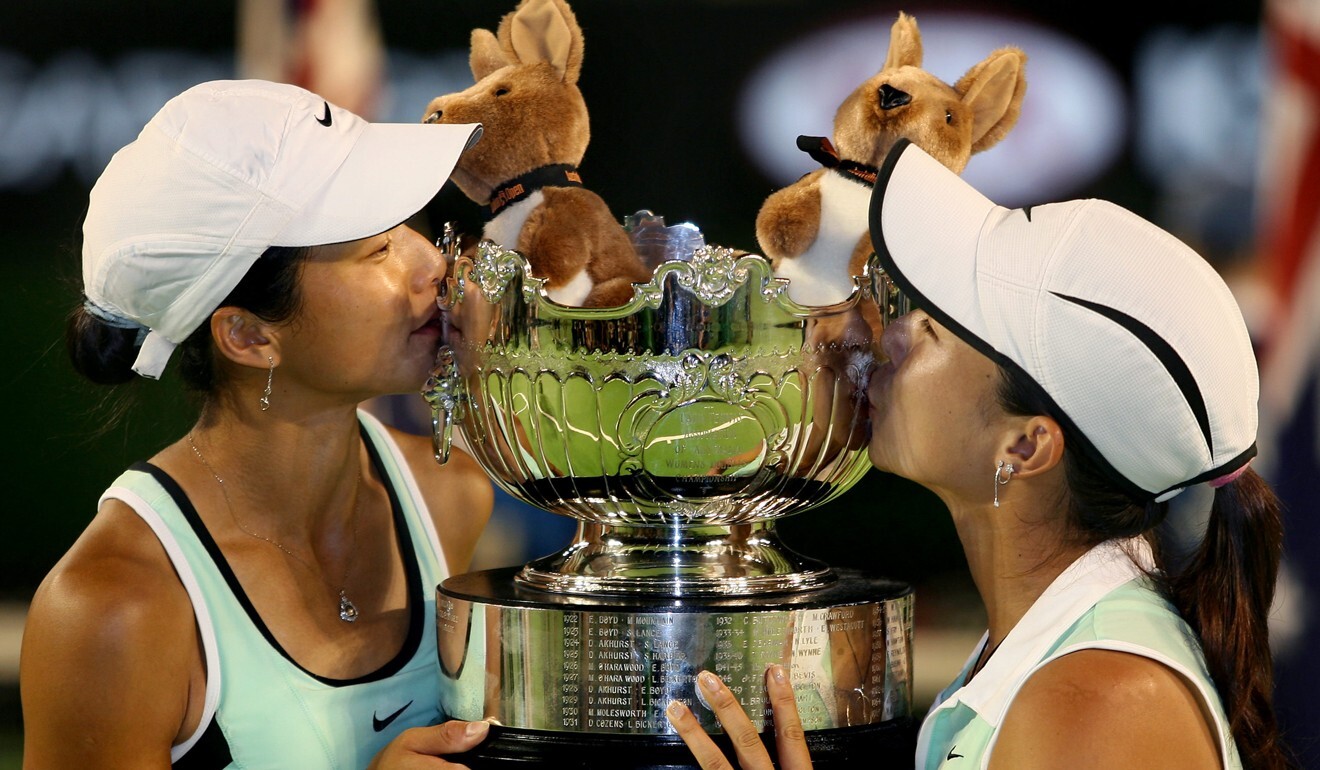 Australian Open – first won in 2006
The women's doubles pairing of Zheng Jie and Yan Zi won in 2006 when they beat Stosur and then partner Lisa Raymond of the US.
They were followed by the mixed doubles pair of China's Sun Tiantian and Nenad Zimonjić of Serbia, who won in 2008 by beating India's Sania Mirza and Mahesh Bhupathi.
Li Na won the women's singles in 2014, her win in the final coming against Dominika Cibulkova, while Zhang and Stosur won the women's doubles in 2019. They beat Timea Babos of Hungary and Kristina Mladenovic of France in the final.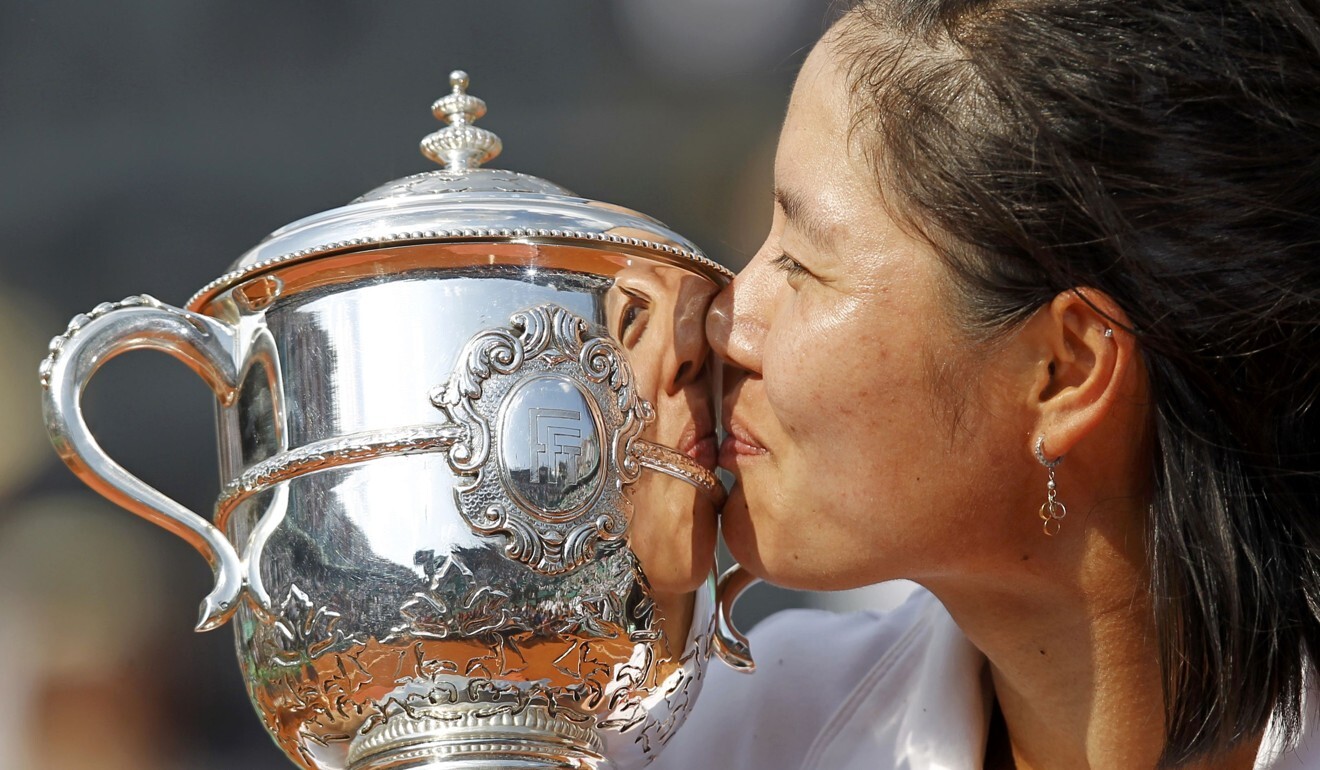 French Open – first won in 2011
Roland Garros was the scene for the singles breakthrough of Li Na, the first Asian player to win a grand slam event back in 2011. Her historic win came against Francesca Schiavone of Italy in the final.
China's women's doubles pairing of Peng Shuai and Taiwan's Hsieh Su-wei also won in Paris in 2014 when they beat the Italian duo of Sara Errani and Roberta Vinci.
Wimbledon – first won in 2006
A first Chinese victory at the All-England Club came in 2006 when the women's doubles duo of Zheng Jie and Yan Zi made a breakthrough on the back of their success in Australia months earlier. They beat Argentina's Paola Suarez and Virginia Ruano Pascual of Spain in the final.
They were followed by Peng Shuai and Taiwan's Hsieh Su-wei, who won the women's doubles in 2013. That year the double act beat the Australian duo of Ashleigh Barty and Casey Dellacqua.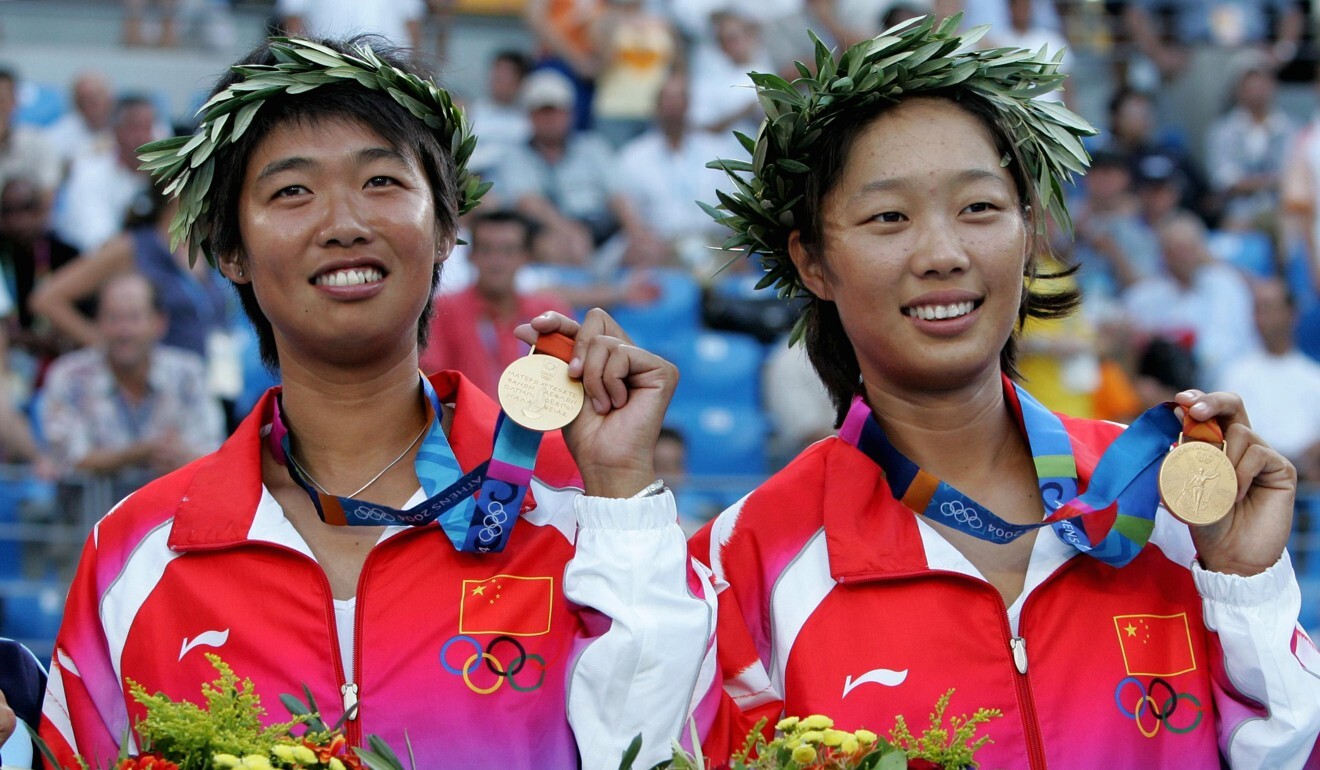 US Open – first won in 2021
Zhang and Stosur succeeded for a second slam win as a duo by beating the US teenagers Coco Gauff and Caty McNally.
Olympics – first won in 2004
Li Ting and Sun Tiantian won the women's doubles for China at the 2004 Olympic Games in Athens. They beat Spain's Conchita Martinez and Virginia Ruano Pascual in the gold medal match.