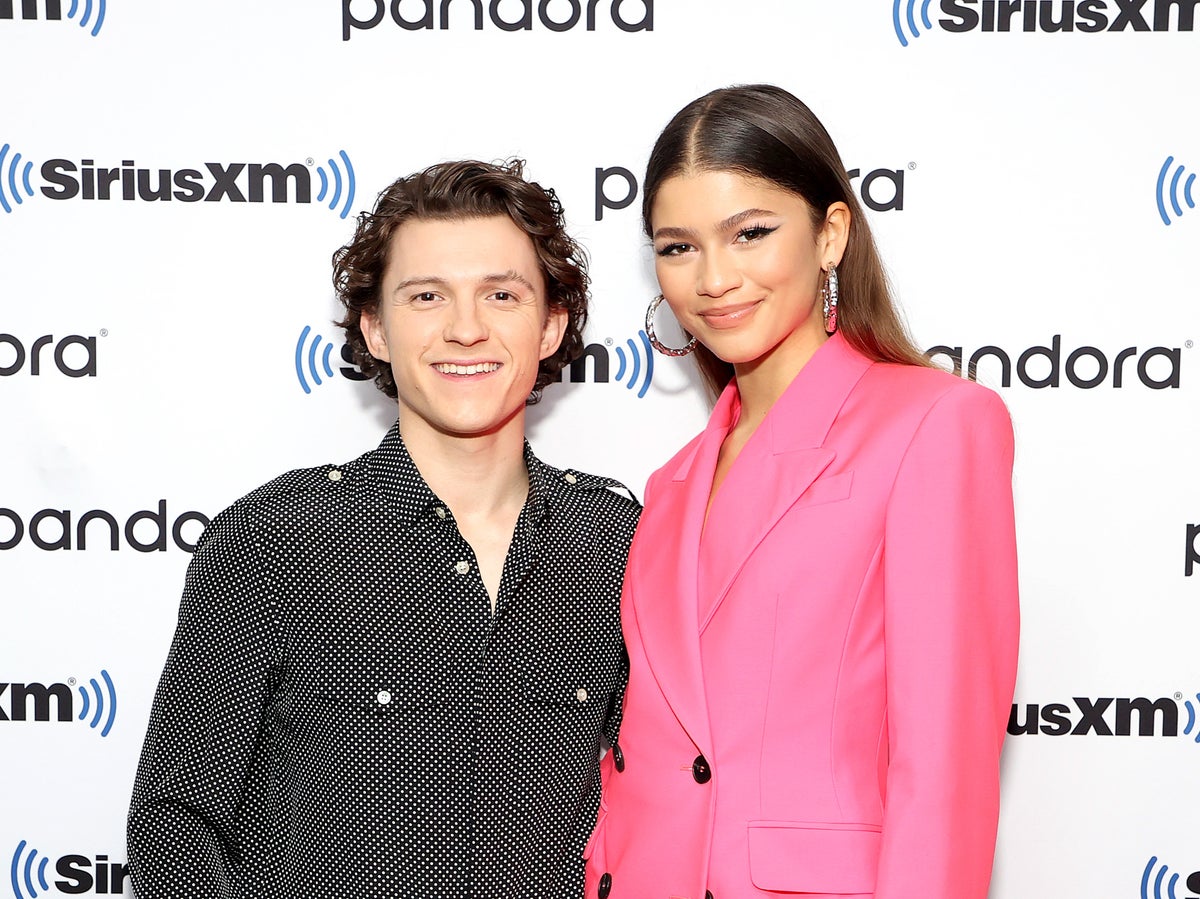 Zendaya has responded to Tom Holland engagement rumours that were sparked from a recent Instagram picture.
As much as fans wanted to believe the Euphoria star and Spider-Man lead had official plans to tie the knot, Zendaya had to set her audience straight.
After the 27-year-old Emmy Award-winner published a selfie on her social media – exposing what appeared to be a pearl ring with a studded band on her finger – viewers were quick to guess the two Hollywood stars were getting hitched.
But on 21 September, Zendaya silenced the wedding bells. "I can't post anything, you guys," she said in a now-removed video. "I posted it for my hat. Like not for the ring on my right hand, you guys, seriously."
"You think that's how I would drop the news? You think, like, what," the Dune actor quipped.
In a follow-up post, Zendaya returned to her Story to share the full-body picture, which featured a Golden State Warriors hat and the ring reflected in the body of a car. Her caption read: "Let me just put the full body back so y'all can relax lmao."
Though the fashion mogul proclaimed she'd never announce the engagement to her three-year boyfriend so subtly, fans wouldn't put it past her, as the pair have been known to keep the details of their relationship private.
Zendaya and Holland were first thought to be dating each other soon after their initial introduction on set in 2016. However, aside from poignant tributes online and the occasional spotting on the street, both on-screen regulars have kept each other under wraps.
Zendaya shares selfie in a car reflection with a Golden State Warriors hat and ring on her finger

— (@zendaya on Instagram)
In a recent interview with Elle, the former Disney Channel star opened up about why that is in connection to her rise to fame. When filming for the last Spider-Man, Zendaya noticed an irrevocable shift in her personal life.
"Before, I could get away with going places and getting in and out. But in Boston [last spring], I would end up going right back home, because it was really overstimulating," she pointed out. "Everybody would go hang out at a bar or something, and I'd be like: 'I'd love to, but I think I could ruin everybody's night. Because it's just not going to be fun once I'm there.'"
"Parts of my life, I accept, are going to be public," she added. That said, the aspects she's able to keep private, she will.
While the entertainer appreciates the love and interest from her fanbase, she's adopted a "you get what you get mentality" in terms of divulging specifics about her relationships.
"I can't not be a person and live my life and love the person I love. But also, I do have control over what I choose to share," Zendaya told the outlet. "It's about protecting the peace and letting things be your own but also not being afraid to exist. You can't hide. That's not fun, either. I am navigating it more than ever now."