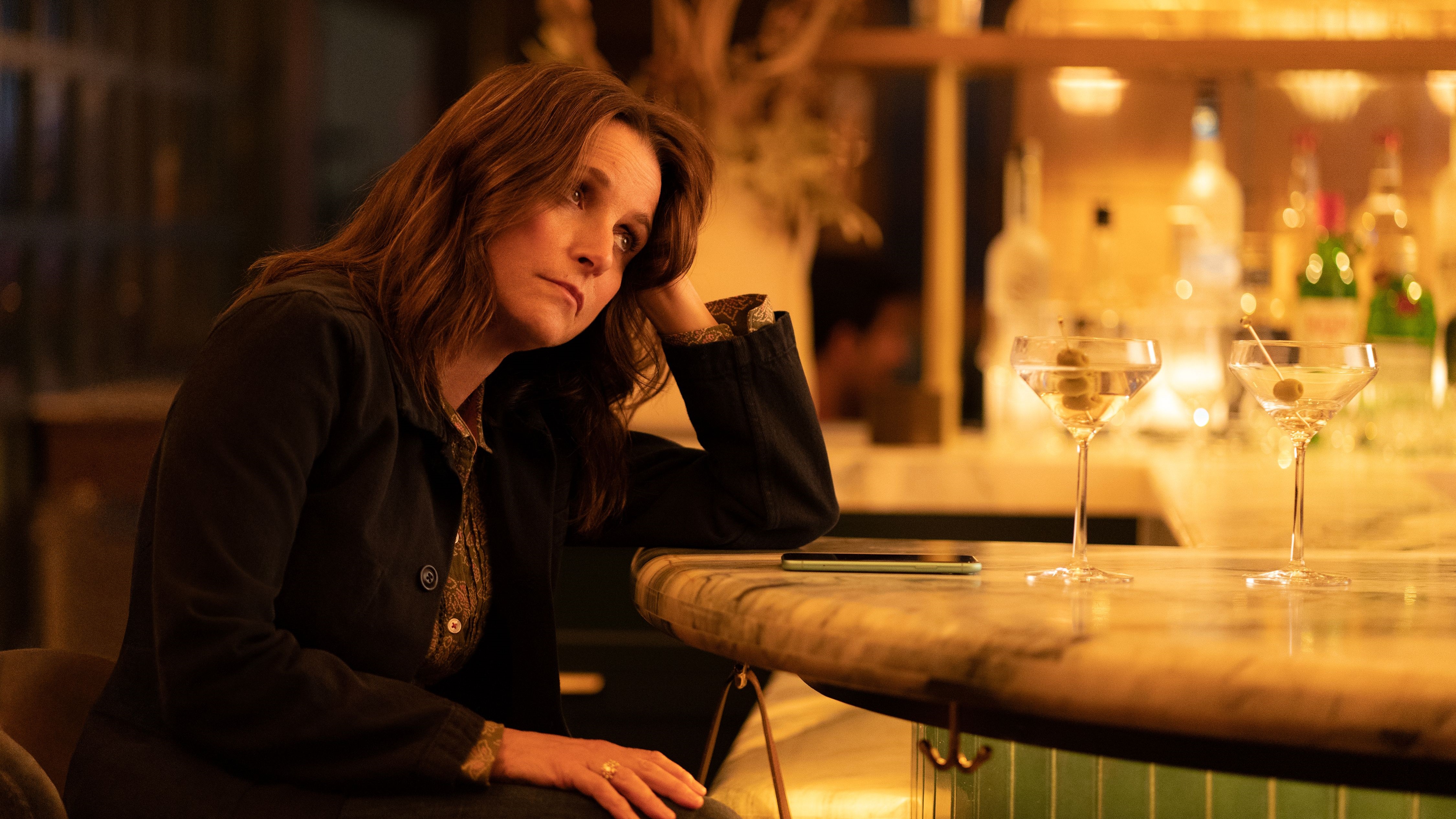 Romantic comedies are always about finding your true love, but Nicole Holofcener has stood out in her career because her movies often focus on the struggles of maintaining or rediscovering love later in life. That once again looks to be the case in her new movie, You Hurt My Feelings, where she teams up with Julia Louis-Dreyfus.
While the movie is written and directed by Holofcener, it also has another big name in Hollywood right now behind it — studio A24. The producer/distributor has long been known for its acclaimed entries that offer something different than the typical superhero/franchise fare of many other Hollywood studios. A24 has been on a particularly hot streak of late, with its 2022 movie Everything Everywhere All at Once winning Best Picture, as well as a slew of other movies earning awards and strong box office numbers. Will You Hurt My Feelings keep that momentum going?
Here is everything that you need to know about You Hurt My Feelings.
You Hurt My Feelings release date
After premiering at the 2023 Sundance Film Festival in January, You Hurt My Feelings arrives in theaters for US audiences on May 26, which is the Friday of Memorial Day weekend.
The comedy is going to be an alternative to the usual summer blockbuster fare, including in its opening weekend, going up against The Little Mermaid and the broad comedy About My Father.
You Hurt My Feelings is also just one of many A24 movies set to come out in 2023, joining Beau Is Afraid, Past Lives and Talk to Me.
You Hurt My Feelings plot
An original script written by Holofcener, here is the official synopsis for You Hurt My Feelings:
"From acclaimed filmmaker Nicole Holofcener comes a sharply observed comedy about a novelist whose long-standing marriage is suddenly upended when she overhears her husband give his honest reaction to her latest book. A film about trust, lies and the things we say to the people we love most."
You Hurt My Feelings cast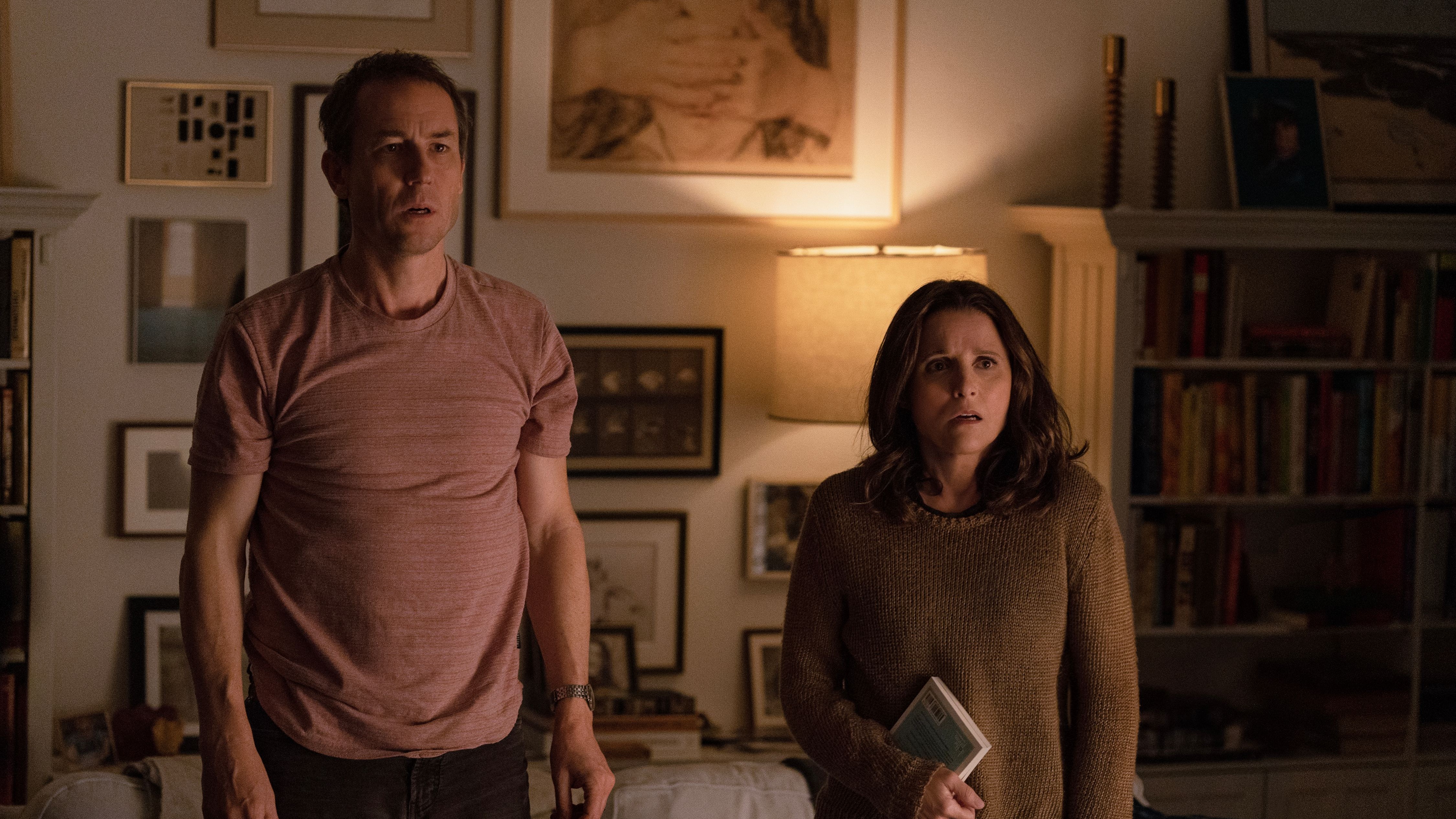 Julia Louis-Dreyfus headlines You Hurt My Feelings as novelist Beth. This is a reunion for Louis-Dreyfus and Holofcener, as the two previously worked together on the 2013 movie Enough Said. Of course, Louis-Dreyfus is best known for her TV roles as Elaine on Seinfeld and Selina Meyer on Veep, but she has also starred in The New Adventures of Old Christine, Downhill, You People and has a recurring role in the MCU as Valentina Allegra de Fontaine.
Playing Beth's husband Don is Tobias Menzies. Many viewers will likely know Menzies from either his role as Prince Philip for two seasons on The Crown or in Outlander, though he has also appeared in big-name shows like Game of Thrones, Rome and The Terror.
Other members of the You Hurt My Feelings cast include Michaela Watkins (Enlightened) as Beth's sister Sarah, Owen Teague (Mrs. Fletcher) as Beth's son Elliot, Arian Moyaed (Succession) as Sarah's husband Mark and Jeannie Berlin (Succession) as Beth's mother Georgia. Also appearing in the movie are David Cross, Amber Tamblyn, Zach Cherry, LaTanya Richardson Jackson and Sarah Steele.
You Hurt My Feelings trailer
Watch the official trailer for You Hurt My Feelings directly below: 
You Hurt My Feelings reviews — what the critics are saying
After screening at Sundance, there is a big buzz around You Hurt My Feelings. As of March 21, the movie has generated a 96% "Fresh" score on Rotten Tomatoes. RogerEbert.com's Brian Tallerico calls the movie one of Holofcener's "smartest and funniest films." 
Nicole Holofcener movies
Nicole Holofcener has been a voice in indie film circles for years, with a critically lauded resume of movies. Here is the full list of movies that she both wrote and directed: 
Walking and Talking (1991)
Lovely & Amazing (2001)
Friends With Money (2006)
Please Give (2010)
Enough Said (2013)
The Land of Steady Habits (2018)
She also provided the screenplays for Every Secret Thing (2014) and Can You Ever Forgive Me? (2018), the latter of which she was nominated for an Oscar.
She has also worked a good bit in TV, directing episodes for the likes of Sex and the City, Enlightened, Parks and Recreation, One Mississippi, Mrs. Fletcher and more, as well as serving as an executive producer on One Mississippi and Mrs. Fletcher.